JMU Headlines
Pollinator gardens teach valuable lessons
---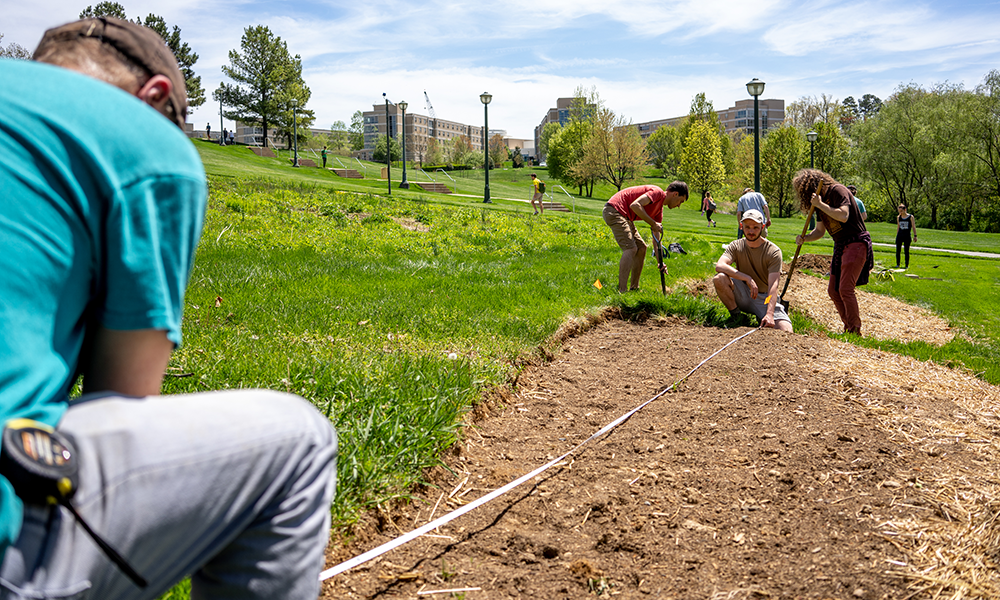 Students in upper level geographic science classes and their professors are building raised garden beds to support pollinators this week on the East Campus Hillside adjacent to the ISAT/CS building on the JMU campus east of Interstate 81. 
Over the next few days, the students will fill the newly constructed boxes with soil and then plant. 
Professor Amy Goodall said the gardens will contain native species that attract pollinators that are in decline. "We are working toward all growing-season blossoming, a variety of colors and flower shapes to attract a diversity of butterflies, bumblebees, flower flies and hummingbirds. 
"The seniors in GEOG 490 have been working all year to understand how to increase people's interests in pollinators, especially the importance of pollinators for producing seeds and fruits," she said. "The pollinator project is helping GEOG 340 students learn how pollination works and what pollinator species exist in this area." 
The location of the pollinator beds near the bottom of the hill compliments the hillside meadow and riparian area close-by to make contiguous habitat for pollinators.
# # #