JMU News
Experts can discuss climate for Earth Day
---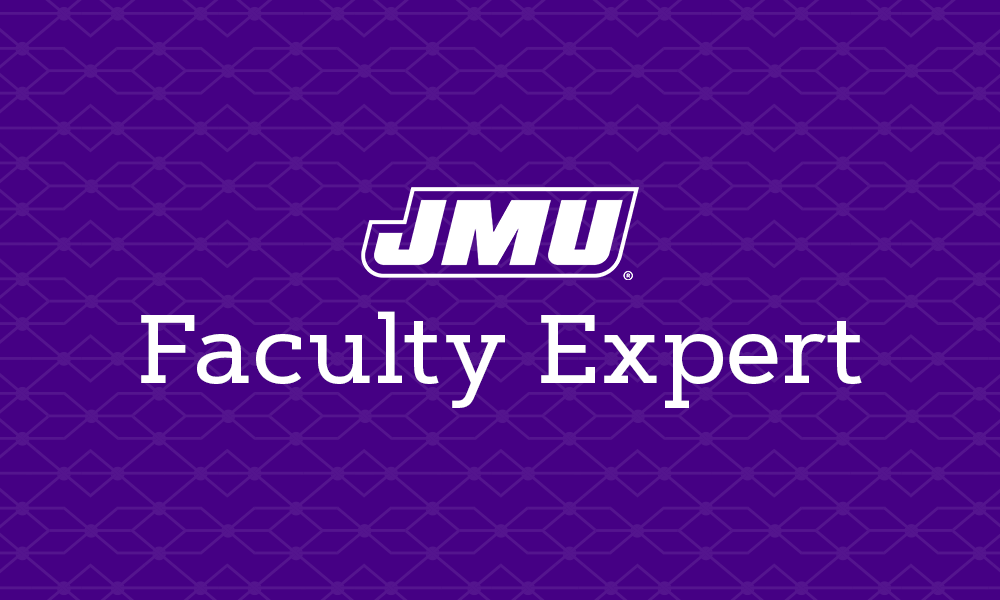 With the observation of Earth Day on Monday, April 22, the JMU media relations team has compiled a list of faculty experts from a variety of disciplines who can discuss issues pertaining to the environment, climate change and sustainability.
JMU's Faculty Experts:
Professor blends love for deep sea diving and creative writing to teach climate change
At a time when many young people feel helpless to do anything about environmental problems, my fascinating, passionate students are venturing out into our community to learn, write, and take action—this is the essence of Earth Day, says Greg Wrenn, professor of English at James Madison University.
Wrenn is available to discuss Earth Day and the different ways he is incorporating interdisciplinary methods of teaching to confront climate change in his classroom.
"I am teaching a creative writing class called the environmental imagination, which requires students to look deeply at a local creature (e.g. the endangered Shenandoah salamander) or landscape (Massanutten Mountain); to write an ecological manifesto based on a hike into Shenandoah National Park or George Washington National Forest; and to write a longer final paper that is an investigative yet introspective quest to answer an local, urgent question they didn't know the answer to before they began writing, such as 'What is that dog food smell in Harrisonburg and how can it possibly be allowed?' The course is meant to crack my students open, exposing their poetic souls and their passions, their desire to be in the present moment and to ease the ecological crisis."

Career conservationist Whitescarver can discuss range of issues
Robert Whitescarver, an adjunct professor of integrated science and technology at JMU, says in an opinion piece published Sunday in the Washington Post that Virginia should not be alone when it comes to protecting water quality, including the water that ends up in the Chesapeake Bay.
Whitescarver's editorial on proposed changes to the "Waters of the United States" rule are among many environmental topics he can discuss. Before retiring in 2011, Whitescarver spent 31 years as a field conservationist for the USDA's Natural Resources Conservation Service. He's also an Augusta County cattle farmer and the author of, "Swoope Almanac: Stories of love, land, and water in Virginia's Shenandoah Valley," which will come out in hardcover on Earth Day.

JMU gets first gold rating for sustainability achievements
For the first time, James Madison University has earned a gold rating for its comprehensive sustainability achievements from the Association for the Advancement of Sustainability in Higher Education.
The rating is based on a framework — the Sustainability Tracking, Assessment & Rating System — for colleges and universities to measure their sustainability performance. The framework addresses the environmental, social and economic dimensions of sustainability. JMU submitted its latest report in December. The university also submitted reports in 2013 and 2017, and received silver ratings.
Christie-Joy Hartman, executive director of the JMU Office of Environmental Stewardship and Sustainability and an associate professor of integrated science and technology, said participating in STARS "allows us to consider best practices, compare our sustainability performance to that of other institutions, gain recognition for our sustainability efforts and engage our community in building a culture of sustainability."
Abram Kaufman, facilities management energy conservation and sustainability manager, who facilitates and tracks many FM sustainability activities, said, "STARS has been an excellent tool for us to benchmark our facilities sustainability performance and we are excited to document our progress in expanding these efforts in the latest report."
Media contact: Hannah Robinson, robinshl@jmu.edu, 520-222-2808
# # #