JMU News
Artists' ideas about race in the 1940's
---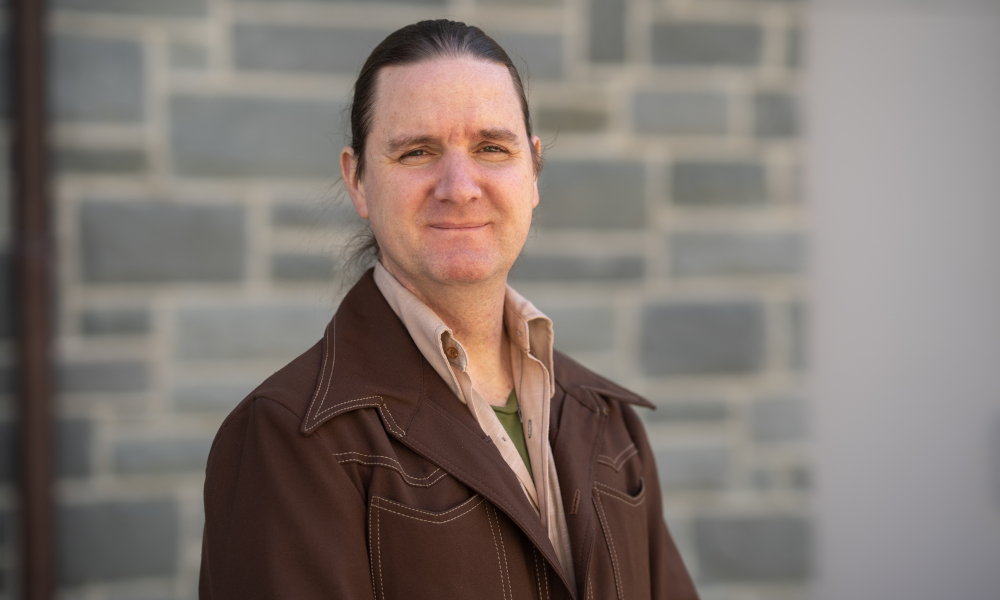 James Madison University professor of art history, John Ott, Ph.D., has been awarded a prestigious residential fellowship that will take place May through June.
Ott has been awarded a residential Paul Mellon Visiting Senior Fellowship at the Center for Advanced Study in the Visual Arts at the National Gallery of Art in Washington, D.C. He will work to develop a book manuscript "Mixed Media: The Visual Cultures of Racial Integration, 1931-54." 
"It is a true honor to have the opportunity to work among such a distinguished group of international colleagues," said John Ott, Ph.D.
This project investigates black and white artists' efforts toward racial integration, both in terms of imagery and within cultural institutions, from the infamous 1931 Scottsboro Boys trial until Brown v. Board's 1954 desegregation of public schools.
Individual chapters of this project address images of racial solidarity in murals produced with New Deal arts programs, graphics commissioned by multiracial labor unions, Jacob Lawrence's wartime paintings of the desegregation of the Coast Guard and efforts by black modernists to claim abstraction as an integrationist visual style.
"Mixed Media" has previously received the support of other highly competitive national awards, including a Smithsonian Postdoctoral Fellowship, a National Endowment for the Humanities Summer Stipend and an American Council of Learned Societies Project Development Grant.
Since 1979, the Center for Advanced Study in the Visual Arts has hosted leading international scholars. Ott will join researchers from other higher educational institutions such as Columbia, Duke, Harvard, The Metropolitan Museum of Art, UCLA and the University of Chicago, as well as international scholars from Berlin, England, Germany, Georgia, Russia, and Scotland.
Q&A with Ott
Q: For those who aren't as familiar with art history, how would you best explain what you do and your area of focus?
A: I examine the decisive role that "fine" arts like painting and sculpture (as well as other forms of visual culture like photography, advertising, comic books, and so on) play in both expressing and shaping social beliefs. While some of my research deals with art patronage and social class, this project centers on the various ways in which artists both black and white visualized racial integration and ideas about race during the 1940s.
Q: What do you anticipate gaining from the upcoming fellowship?
A: To understand the cultural work that images perform at a given moment, an art historian needs to spend extensive time in archives, whether examining artists' papers, institutional records, or reviews in newspapers and art journals, in order to determine the motives and tactics of art makers as well as the dealers, critics, curators, collectors, and audiences with which they interacted. The CASVA fellowship will afford me the opportunity to conduct precisely this kind of time-consuming work, and well as to run my ideas by and gain important feedback from some of the leading thinkers in the discipline of art history.  
Q: What was your inspiration for "Mixed Media?"
A: The fields of the art history of the United States and African American art history don't communicate with one another as much as they could. This project will hopefully contribute to and foster this conversation.  
For the latest news and information provided by James Madison University, be sure to follow @JMUNews.
Media contact: Mary-Hope Vass, vassmg@jmu.edor 540-568-7487.
###