JMU Headlines
JMU to host evolutionary biologist Barbara Schaal
---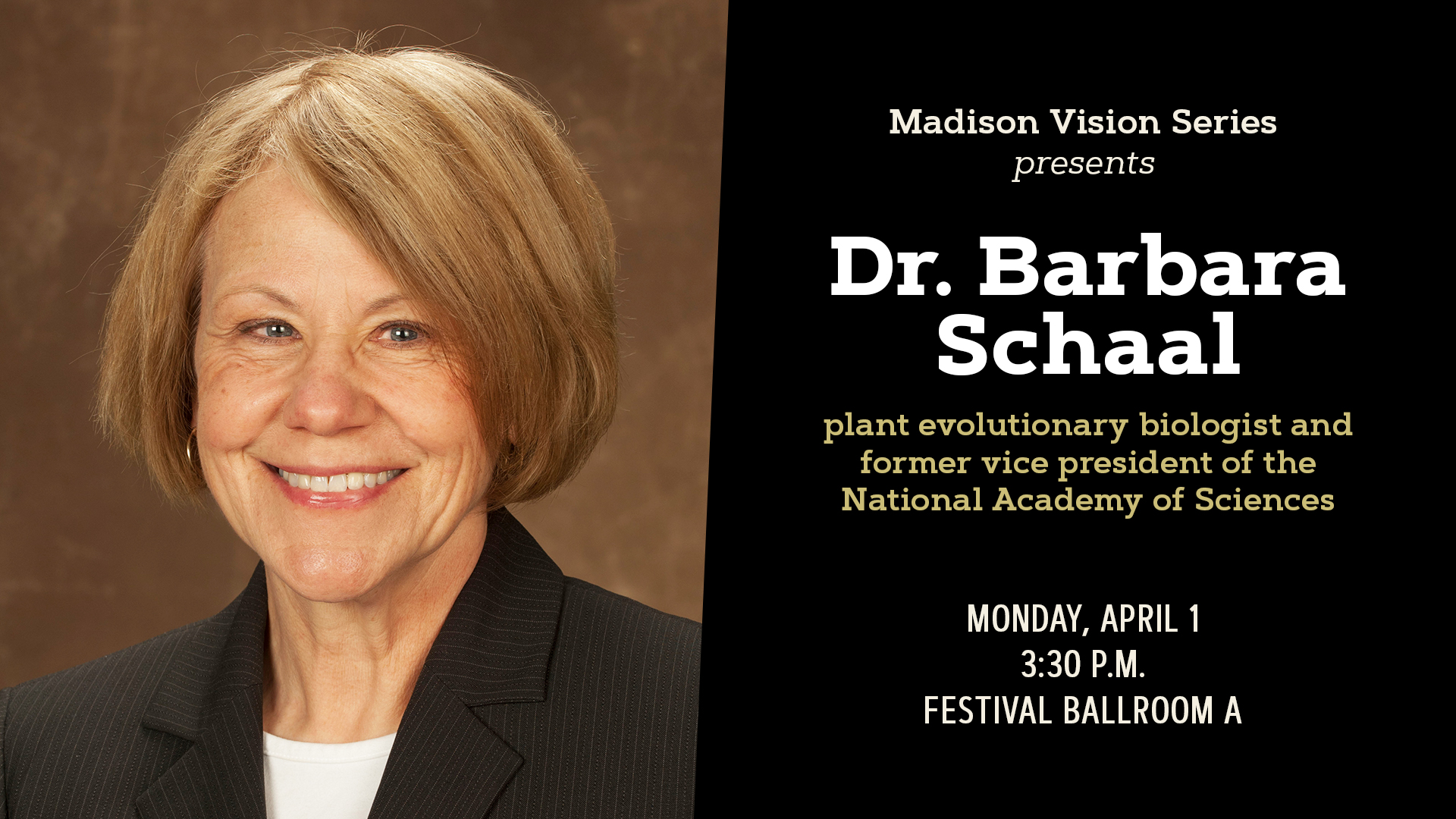 Barbara Schaal, an evolutionary biologist and former vice president of the National Academy of Sciences, will speak at James Madison University Monday, April 1 in a lecture titled, "Serving Society Through Science: Facts, Communication, Policy." She will be discussing why increased support for the sciences is critical to our success as a society as a guest of the Madison Vision Series and JMU President Jonathan R. Alger.
Barbara Schaal is the dean of the faculty of Arts and Sciences and the Mary-Dell Chilton Distinguished Professor at Washington University in St. Louis.
Schaal was born in Berlin, Germany, and grew up in Chicago, Illinois.  She graduated from the University of Illinois with a degree in biology and received a Ph.D. from Yale University. A plant evolutionary biologist, she uses DNA sequences to understand evolutionary processes such as gene flow, geographical differentiation and the domestication of crop species. 
Her current research focuses on the evolutionary genomics of rice. She has been president of the Botanical Society of America, Society for the Study of Evolution and American Association for the Advancement of Science.  She is an elected member of the American Academy of Arts and Sciences and U.S. National Academy of Sciences, where she served as vice president for eight years. 
Schaal was appointed as a U.S. science envoy by former Secretary of State Hillary Clinton. Schaal has served as chair of the Division on Earth and Life Studies at the National Research Council and was a member of President Barack Obama's Council of Advisors for Science and Technology from 2009 to 2017.
Her JMU lecture is free and open to the public and will take place on April 1 at 3:30 p.m. in Ballroom A at the Festival Conference and Student Center.
Madison Vision Series is a lecture series honoring James Madison's conviction that cultivating an informed and educated citizenry is essential to the health of our republican democracy. The series, presented by the Office of the President in conjunction with the Madison Center for Civic Engagement, brings scholars, thinkers and leaders of all kinds to campus for lively explorations of issues facing our society. The series is supported by the Madison Forever Vision Fund.
Media contact: Mary-Hope Vass, 540-568-7487 or vassmg@jmu.edu
###