JMU Headlines
John Grisham to host Alice McDermott at JMU March 20
---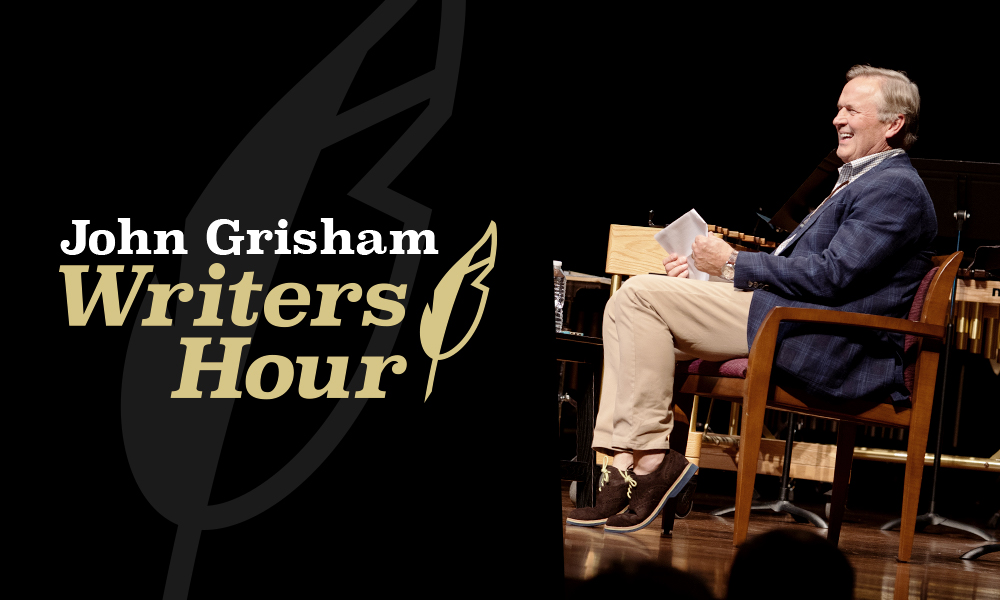 ---
In the second installment of the John Grisham Writers Hour series at James Madison University, author John Grisham will host National Book Award winner and three-time Pulitzer Prize finalist Alice McDermott for a conversation about books, publishing, and the writing process. Grisham hosted James McBride, a New York Times best-selling writer, musician and screenwriter this past fall as part of the same series.
McDermott, a New York Times best-selling author, will join Grisham from 6 to 7:30 p.m. on March 20 in the auditorium in Memorial Hall. Doors will open at 5:30 p.m. and seating is on a first-come, first-served basis. Admission to the event is free and open to the public. Parking for guests will be available in the lots X, Y, Z, C7, C8, C13 and R9 around Memorial Hall.
McDermott has written eight books, including Charming Billy, winner of the 1998 National Book Award, and That Night (1987), At Weddings and Wakes (1992), and After This (2006), which were all finalists for the Pulitzer Prize. Her stories, essays and reviews have appeared in The New Yorker, Harper's Magazine, The New York Times, The Washington Post, and elsewhere. She is currently the Richard A. Macksey Professor of the Humanities at Johns Hopkins University.  
Grisham is the author of 40 novels, all of which have become international best-sellers. His books have been translated all over the world and nine of his novels have been turned into major motion pictures. He lives in Charlottesville, Virginia. Click here for more on the John Grisham Writers Hour series at James Madison University.