JMU Headlines
SMAD professor wins 2019 Farrar Award
---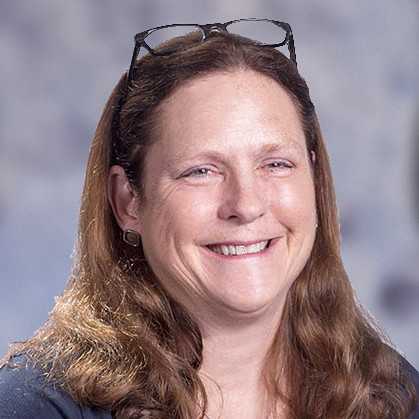 SUMMARY: Dr. Gwyneth Mellinger, director and professor of SMAD at James Madison University.
---
Dr. Gwyneth Mellinger has won the 2019 Farrar Award in Media & Civil Rights History for her article "An Idea Before Its Time: Charles S. Johnson, Negro Columnist."
The Farrar Award recognizes "the best journal article or chapter in an edited collection on the historical relationship between the media and civil rights" and honors Dr. Ronald T. Farrar, University of South Carolina professor emeritus, and his late wife, Gayla D. Farrar.
The winning article, published in the Journal of Civil and Human Rights in 2018, details the little-known history of Charles S. Johnson's unsuccessful weekly newspaper column, "A Minority View." Johnson, a twentieth-century black intellectual and president of Fisk University, attempted for three years in the mid-1940s to place the column in white-owned daily newspapers. In the article, Mellinger explains that Johnson and his collaborator, Claude Barnett, founder of the Associated Negro Press, had hoped the column would integrate the opinion pages of the white press. 
The research for the article was supported by two grants: The Joseph McKerns Research Grant from the American Journalism Historians Association and the Rockefeller Foundation Archives Grant-in-Aid.
Mellinger will be presented with the award at the Media & Civil Rights History Symposium, held March 8 and 9, 2019, at the University of South Carolina. She will give the symposium's luncheon address on her research for the article.
If you are interested in covering this story or interviewing Mellinger, please contact me. I would be happy to connect you.
Media Contact: Hannah Robinson, 520-222-2808, robinshl@jmu.edu