JMU Headlines
Students experience poverty in simulation
---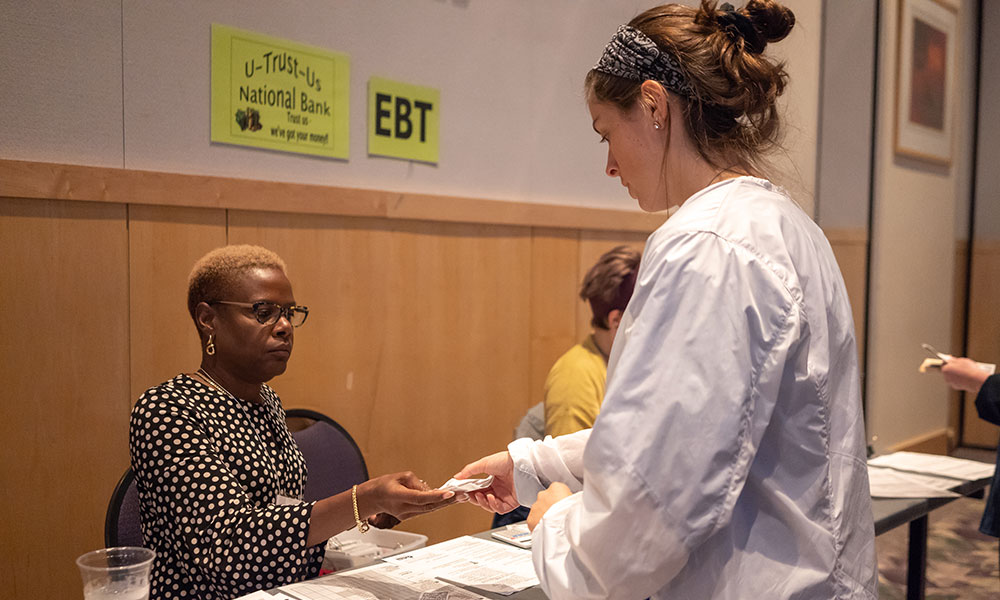 What: Life in the State of Poverty Simulation 
When: 11:30 a.m. Tuesday, Jan. 29 
Where: Festival Conference and Student Center on the JMU campus east of Interstate 81. 
Details: 
More than 100 students from the College of Health and Behavioral Studies; the College of Education; and the College of Arts and Letters will participate in the "Life in the State of Poverty Simulation," taking on roles as members of families living below the poverty line. Students assuming the roles of impoverished adults experience the challenges of being unemployed and looking for work; employed but having to find transportation to work, doctor appointments and other tasks considered routine by people untouched by poverty; care for children; navigate social services, transportation and other hurdles. Some participants also assume roles of children living in impoverished families, where the children often have to perform adult roles because of one or more crisis situations. The students find out their roles when they arrive for the simulation. After the simulation, students reflect on the experience and how they, as professionals and as citizens, can work together for positive change. 
Background: 
JMU students have been participating in the simulation, developed by the Missouri Community Action Network, each semester for the past 17 years. 
A number of volunteers from the Harrisonburg community assist with this simulation, including DuPont Community Credit Union, Eastern Mennonite University, Virginia Cooperative Extension, Commonwealth Federal Credit Union, Central Valley Habitat for Humanity, and the United Way of Harrisonburg and Rockingham County. Volunteers with JMU affiliations also volunteer, including the JMU Police Department, current faculty and staff, and retired JMU faculty.
# # #
Published: Thursday, January 24, 2019
Last Updated: Thursday, January 24, 2019