JMU News
Augmented reality, internet of things in showcase
---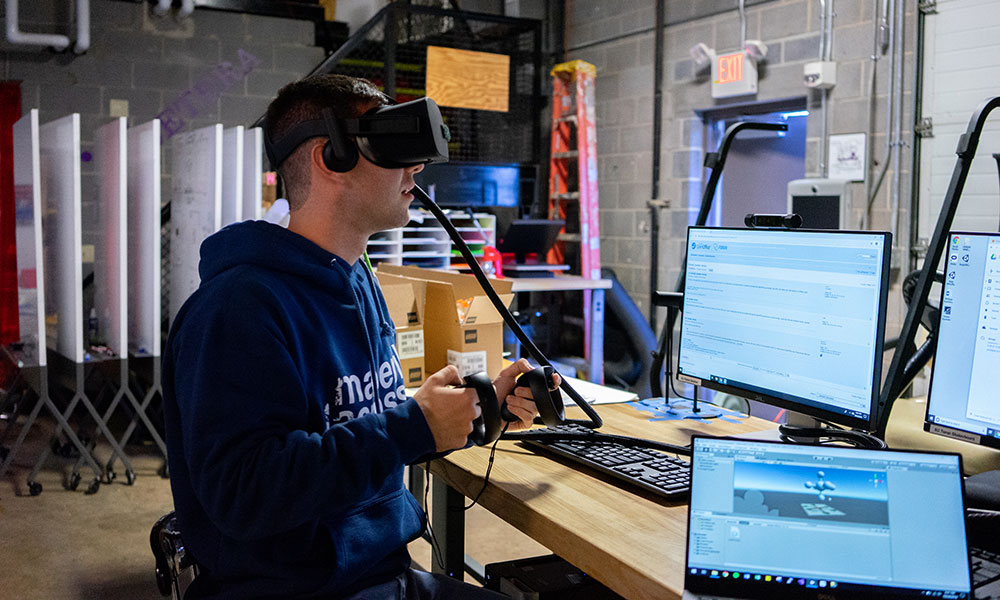 A project using motion capture to accurately represent dance movements using virtual reality technology as well as a project that will use internet of things technology to provide scientists real-time motion data of lemurs in the wild are among the projects that will be displayed and discussed Friday at the annual JMU X-Labs Innovation Summit. 
The summit, from 3-6 p.m. in Lakeview Hall adjacent to the Port Republic Road entrance to JMU, will include five-minute presentations of many projects along with poster presentations and demonstrations of others.
Altogether, the summit will showcase the work of more than 100 students from eight courses and nearly 30 majors. Invited guests will include industry partners who provided the students with the problems needing innovative solutions. 
With its transdisciplinary courses, JMU X-Labs challenges students to investigate all aspects of a problem, collaborate with industry professionals and peers from different majors, iterate ideas and welcome meaningful failure to solve real problems. Courses are shared across departments and in collaboration with experts in various fields across the country. 
For more information, contact JMU X-Labs director Nick Swayne at swaynedd@jmu.edu.
 # # #