JMU News
Student innovation aids nonprofits
---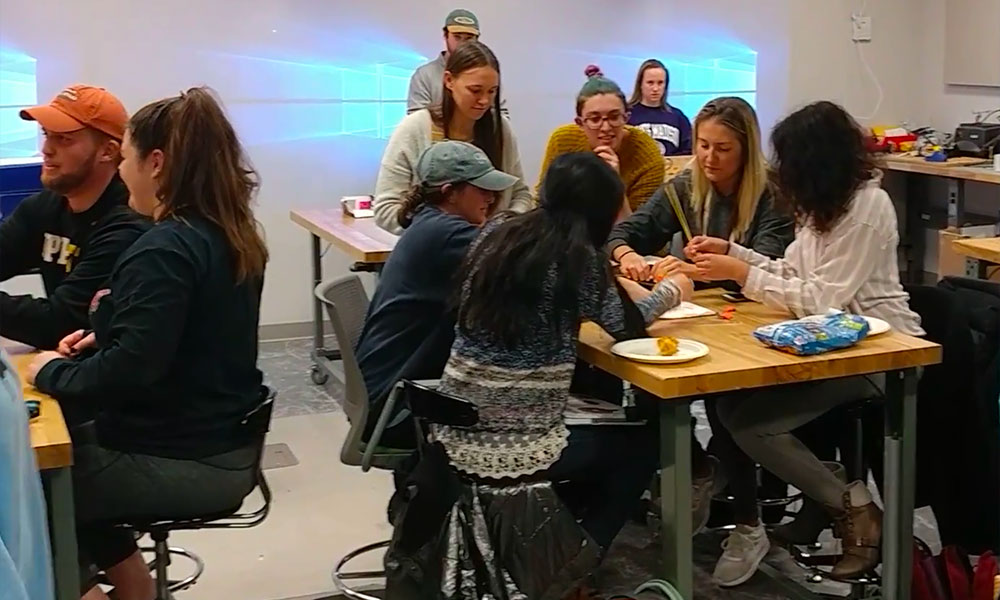 A local nonprofit that provides health care to the homeless is on the path to improving its service with the help of five JMU students.
The students are designing a bus that staff from the Suitcase Clinic can use to visit its homeless clients. Since 2011, the clinic has been serving people who come to shelters. However, with a custom-designed bus, or even shipping container, the clinic will be able to go to its clients in the streets in addition to treating those who visit shelters.
Media are invited to cover the students' presentation of their solution to the Suitcase Clinic leadership at 4 p.m. Tuesday, Dec. 4 at the Campbell Building at 755 Martin Luther King Jr. Way. If the students can get a shipping container, the presentation will be in the container in the WMRA parking lot across the street from the Campbell Building.
The partnership with the Suitcase Clinic did not develop from a student club or service organization, but from a class in JMU X-Labs called, "Community Innovations."
The group working with the Suitcase Clinic is one of three in the class. Another group is developing a 25-year business plan for Gift & Thrift, a Harrisonburg store that raises money for the Mennonite Central Committee; and the third is working with Plains Elementary School in Timberville to turn a computer lab into a modern maker space.
The students working with Plains Elementary will present their solution 8 a.m. Wednesday, Dec. 12 at the school; the students working with Gift & Thrift will present their solution 2 p.m. Thursday, Dec. 13 at Gift & Thrift at 731 Mount Clinton Pike.
Working in multidisciplinary teams and collaborating with faculty from across disciplines, students in the Community Innovations class work with community partners to understand their work and how to respond to the challenges they face, talking with experts across the country as they design innovative solutions.
The class received support from JMU's Center for Entrepreneurship. 
To arrange coverage, please contact Eric Gorton at 540-908-1760 or gortonej@jmu.edu.


# # #