JMU Headlines
Marching Royal Dukes Perform in Macy's Thanksgiving Day Parade
---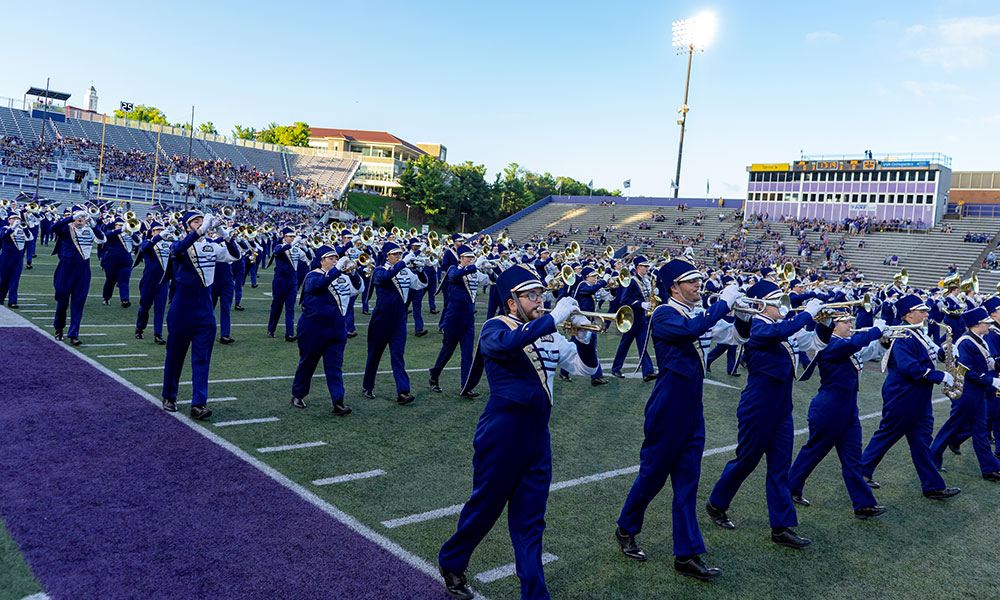 James Madison University's Marching Royal Dukes will soon depart for the 92nd annual Macy's Thanksgiving Day Parade in New York City.
Marching 535 strong, the MRD were selected from more than 100 applicants as one of the top 10 bands to participate. Only three collegiate bands will perform in the holiday classic.
"It is an incredible honor to be able to represent James Madison University in such a significant event," explained Scott Rikkers, MRD director. "This showcases the extraordinary talent that JMU helps cultivate year after year."
This will be the fourth appearance for the MRD as they performed in 2001, 2008, and 2013.
Media contact: Mary-Hope Vass, vassmg@jmu.edu, 540-568-7487.
###