JMU Headlines
First Sustainable Energy Fair is Sunday
---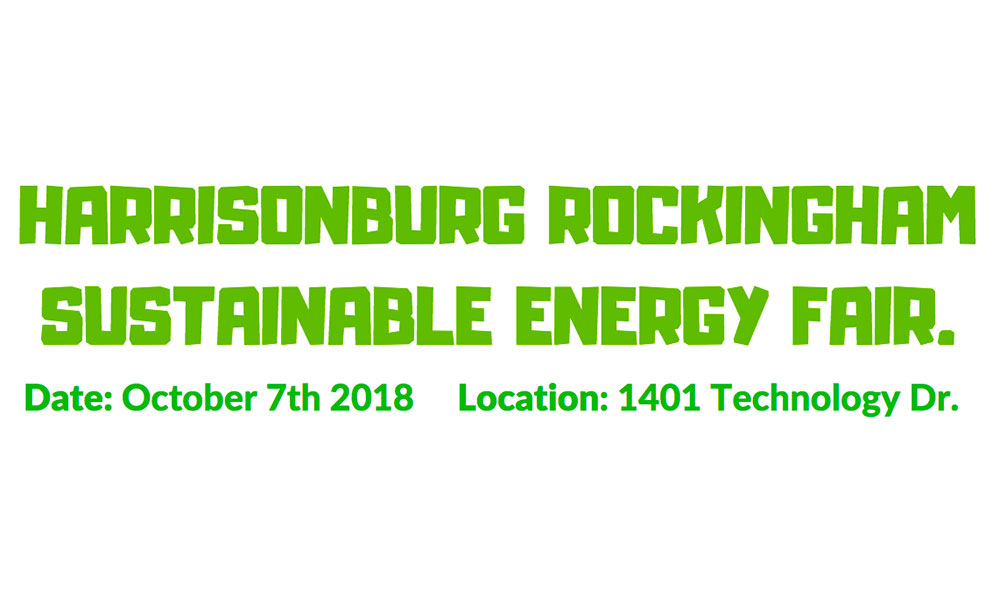 What's the News?
A tiny house built with the environment in mind, solar panels built with the latest technology and electric cars will be among items on display noon Sunday, Oct. 7, at the first Harrisonburg-Rockingham Sustainable Energy Fair at 1401 Technology Drive.
Attendees will have an opportunity to try out the electric cars; hear presentations on sustainable design and building projects; and on the benefits of distributed solar power for Virginia.
Staff from the Center for Wind Energy at JMU will take questions on the current status, recent progress and general feasibility of wind energy across Virginia.
Fair participants are also invited to go on the second annual Harrisonburg-Rockingham Solar Home Tour, held in conjunction with the 2018 National Solar Tour, from 2:30-5 p.m.
More information