JMU Headlines
MRDs prep for Macy's Parade
---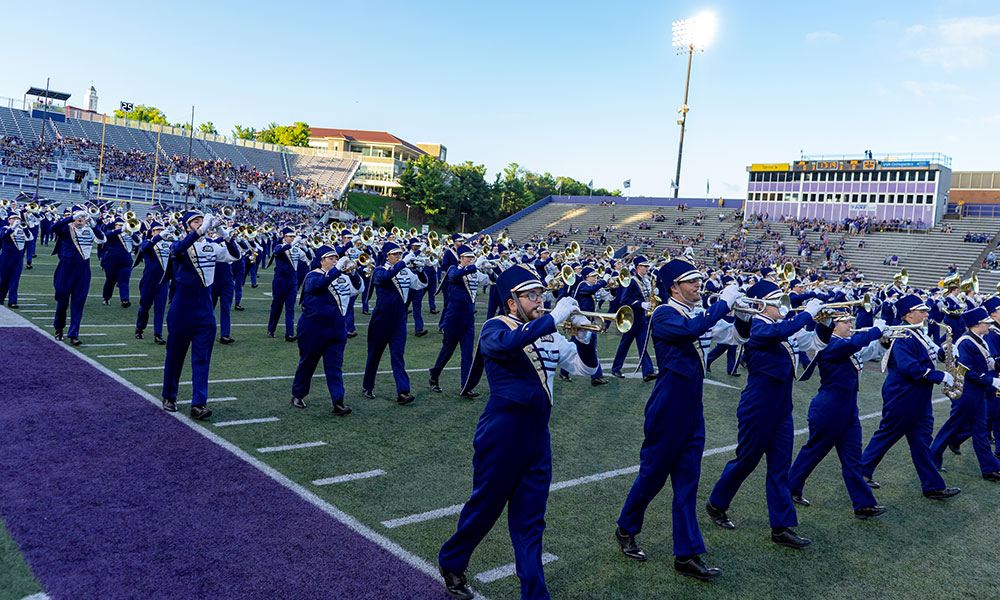 SUMMARY: The MRD's march in Bridgeforth Stadium before a recent football game.
---
What's the news?
The JMU Marching Royal Dukes will return to New York City November 22 for their fourth appearance in the Macy's Thanksgiving Day Parade. Reporters are invited to cover the band's preparation for the appearance, which will begin soon. 
For more information, contact Scott Rikkers, director of the Marching Royal Dukes, at rikkersd@jmu.edu or 540.568.6656.
# # #