Protecting our waterways
College of Integrated Science and Engineering
---
SUMMARY: To apply lessons learned in the classroom, JMU students head to the farm and get their hands dirty as they help establish a riparian buffer to protect water quality.
---
from the Summer 2018 digital issue of Madison
JMU students enrolled in ISAT 100: Environmental and Energy Sustainability learn fundamental chemistry and physics in the classroom, but to apply their studies, they head to the farm.
This spring, the students and volunteers from the academic department planted oak and pine trees as well as other assorted trees and bushes at the 600-acre farm of Paul Goodall, professor emeritus of integrated science and technology. Their job: to help establish a riparian buffer to protect the water quality of a tributary of the Robinson River that flows through the Madison County, Virginia, farm that has been in the Goodall family for three generations.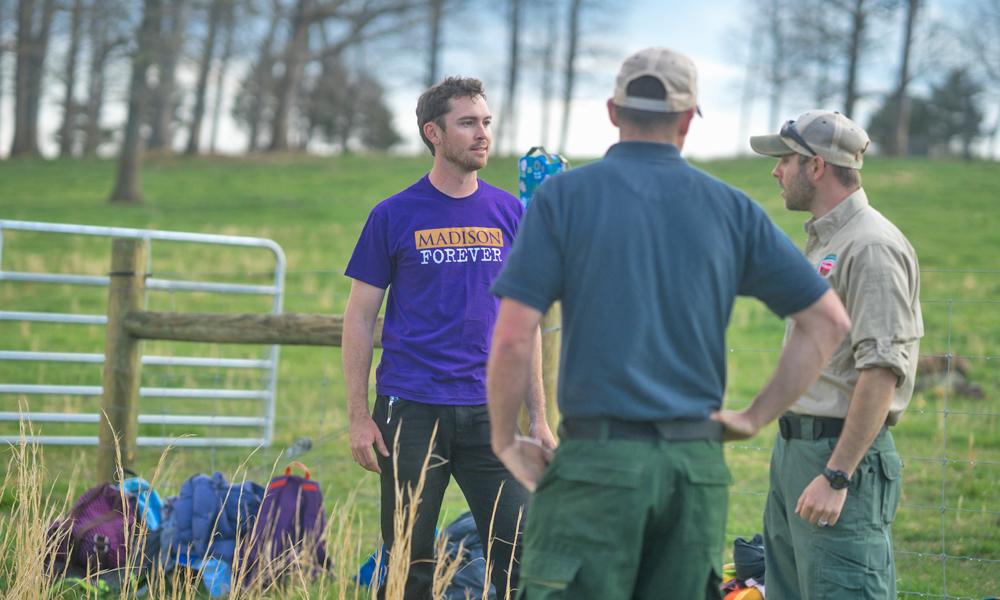 Goodall and his brother, Joe, had already installed a mechanical watering system for cattle on the farm they inherited from their late father, Culton, who was passionate about land stewardship. The current generation of Goodalls is equally involved in farm conservation, partnering with groups including the Piedmont Environmental Council and Friends of the Rappahannock, whose restoration coordinator is Adam Lynch ('11), one of Goodall's former students.