JMU Headlines
New vice president for student affairs appointed
---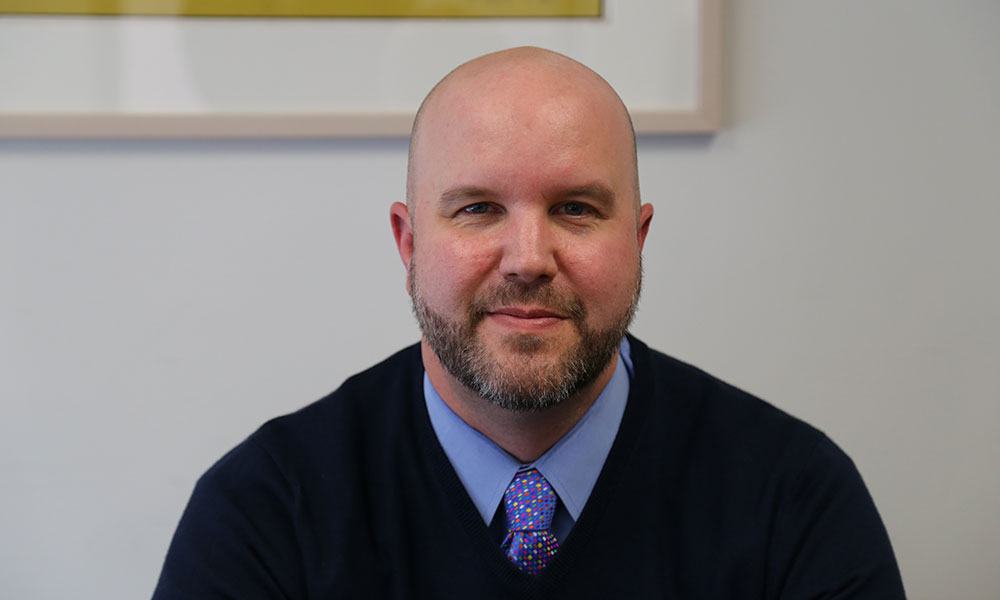 After a national search that attracted a wide array of candidates from across the country, Tim Miller has been named the next vice president for student affairs at James Madison University.  It will be a homecoming of sorts for Miller, who earned his bachelor's and master's degrees from JMU before embarking on a successful career focused on student life.
I couldn't be more enthusiastic about returning to JMU at this time to be a part of the bright future ahead for this community," Miller said.  "JMU's vision of becoming the national model for the engaged university resonates with me.  I am excited about the opportunity to join an institution that is setting the bar so high for the experiences we provide for students in and out of the classroom, in the community and for the future.
Miller is currently the associate dean of students at the George Washington University in Washington, D.C., where he has overseen the creation of GW's Center for Student Engagement and is responsible for many cocurricular aspects of student life—including residence life, student organizations, access and retention, leadership and Greek life, among others.  Miller has served in various student affairs capacities at GW since 2002, and previously worked with community service programs at the University of South Carolina and at JMU.
JMU President Jonathan Alger noted that Miller's collaborative approach and experiences dealing with issues such as access, diversity, free speech and crisis management make him well suited for this important role.  "Dr. Miller's colleagues at GW strongly praised his compassion and advocacy for student welfare, as well as his calm under pressure.  The combination of his experience and his deep passion for JMU make him the perfect fit for this role at JMU.  He understands and values the special culture at JMU, yet also recognizes the need to continue to push us forward in making JMU an even better and more inclusive institution."
Miller replaces Mark Warner, who is retiring after serving as vice president for the past 20 years. Warner also served in various capacities at JMU for 20 years before becoming vice president.  Miller says it is an honor to be selected to succeed such a JMU icon.
"Mark Warner has left an impressive legacy at Madison, and I am humbled to follow him as the leader of this essential team in the lives of our students," he said.  "I am honored to be joining the talented and dedicated team in Student Affairs and know that we will continue to create a unique and unparalleled experience for every JMU student."
Miller earned his bachelor's degree in political science from JMU in 1996, followed by a master of education in college student personnel administration degree from JMU in 2000.  He holds a doctorate in education from the George Washington University's Executive Leadership Program.  Miller is married to Jamie Jones Miller, who is a 1999 JMU graduate and former president of the JMU Alumni Association.
Miller's appointment is effective June 1.