Give
The Zopp Family: Finding a special place
---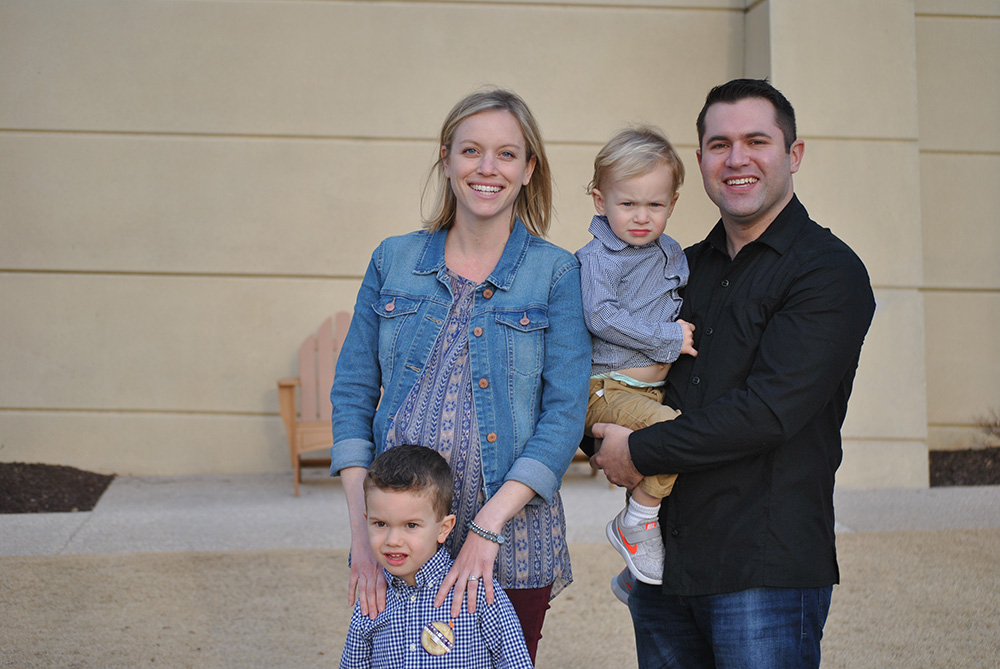 Finding a special place at a special place
Bryan ('08) and Kate ('07, '08M) Zopp met and fell in love while working at UREC 11 years ago. They were both interviewing for the challenging position of operations supervisors at UREC in February 2007: the month of Valentine's Day and romance. Kate knew she liked Bryan right away and four weeks later, they began dating. They kept it a secret at the time, something they look back on now and laugh about.  "We took ourselves so seriously!" Kate says with the look of sweet nostalgia on her face.
"For a half an hour we could sit and name person after person from UREC who had a significant impact on our lives." –Bryan Zopp ('08)
As students, the Zopps knew JMU was a special place. He was a health sciences major, and she was a psychology major preparing to become a teacher. They soon realized that at UREC they had found a special place within a special place. UREC became their touchstone, the place where they met their friends and family. Today, when they return to campus, the Zopp family is met by former employers and supervisors with smiles, hugs and laughter. 
Kate and Bryan graduated, got married, made two beautiful children, and opened their family dentistry business about 20 minutes away from JMU. As they settled into their lives, Kate and Bryan received many calls asking them to give to the Medical College of Virginia, where Bryan completed his doctor of dentistry program. These calls made them realize that JMU was their true passion and where they found their love for each other. So when they received information about UREC's 96ers Student Scholarship fund, Kate says they knew it was the right way to direct their gift. "It was the perfect fit," Bryan says.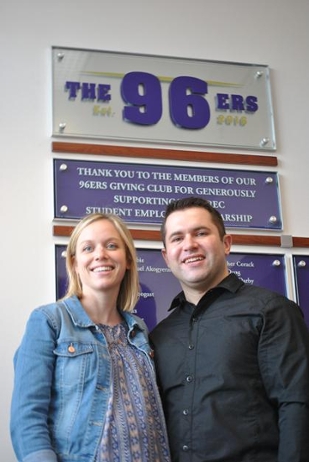 Aware that their ability to give has grown since they made their initial gift, in January 2018 the Zopps made an additional $25,000 investment toward endowing the 96ers fund so that a student working at UREC will receive a JMU scholarship that much sooner. Giving to UREC to benefit a future student employee has not only reconnected them to their memories, the Zopps say, but also has reconnected them to JMU in a way they didn't expect. They've rekindled relationships, and being back on campus with their children has deepened their connection with JMU in a way that is truly meaningful to them.
"We just feel really good about giving this money here," Kate says.
That's how the Zopps are sharing their love.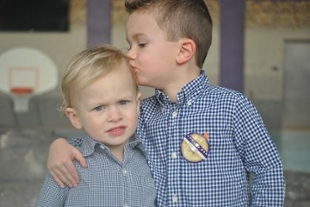 Published: Thursday, February 15, 2018
Last Updated: Friday, April 20, 2018