Education
Design for good
---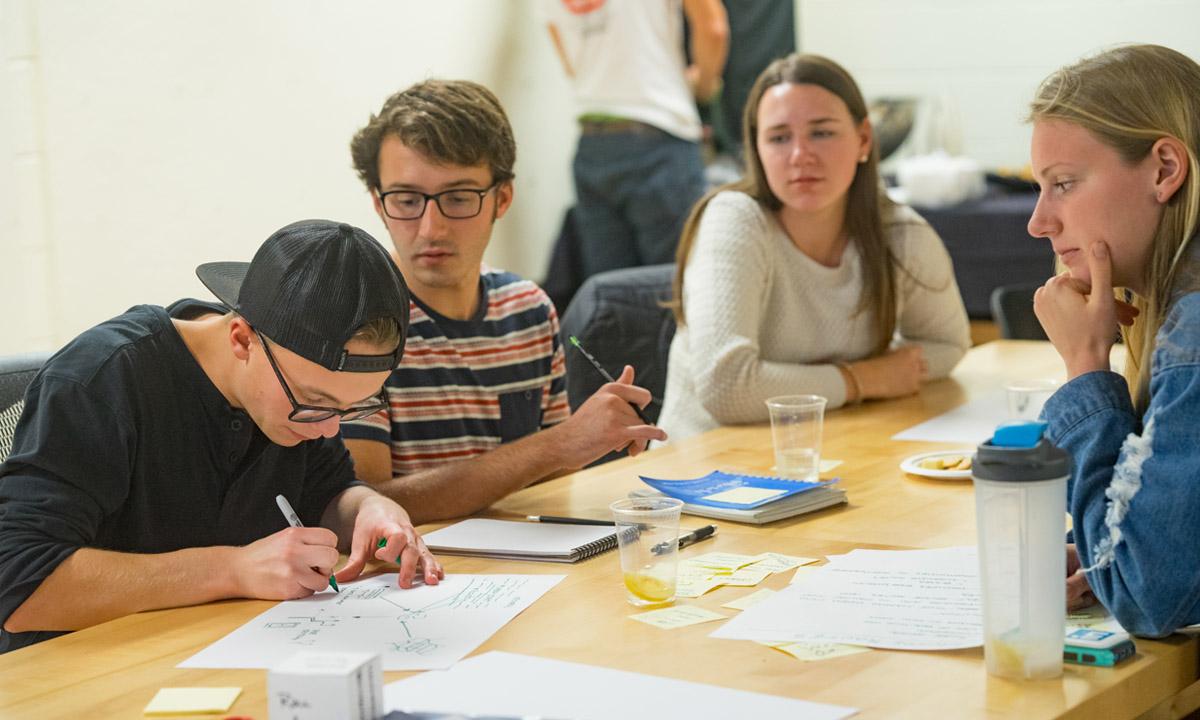 SUMMARY: Creative brainstorming between graphic and industrial design students bridges the gap between disciplines.
---
Photos and story by Elise Trissel
From the Spring 2018 digital issue of Madison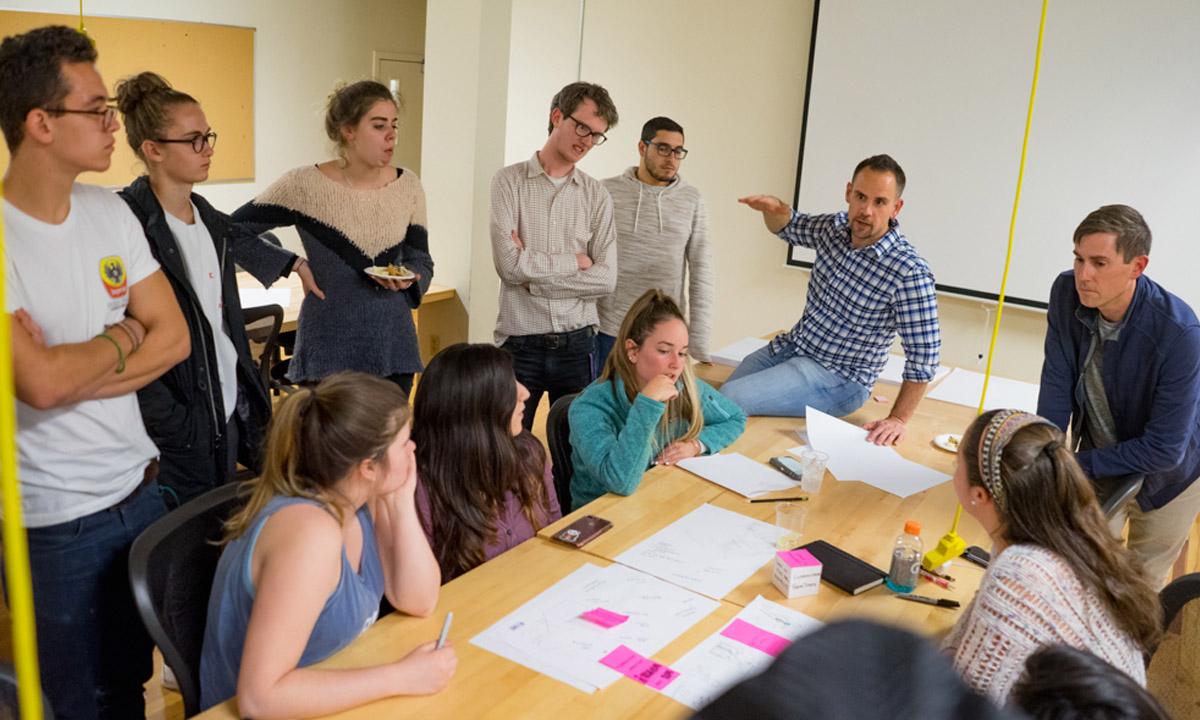 David L. Hardy, professor of graphic design (far right), and Kevin Phaup, professor of industrial design (talking, plaid shirt), hosted the second-annual Emergence Design Forum. This year's topic was "Disaster and Design."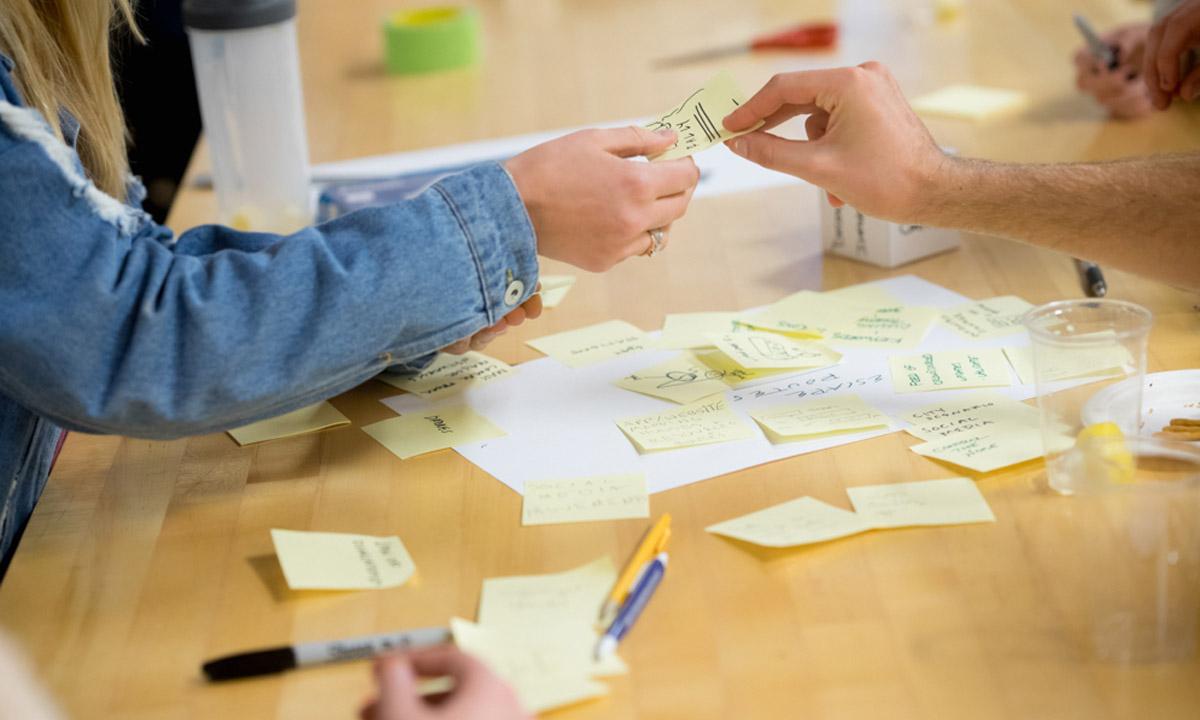 The Emergence Design Forum helps introduce young designers to career pathways that benefit society at large. This is often referred to as "design for good," and it's a challenging and rewarding niche in design.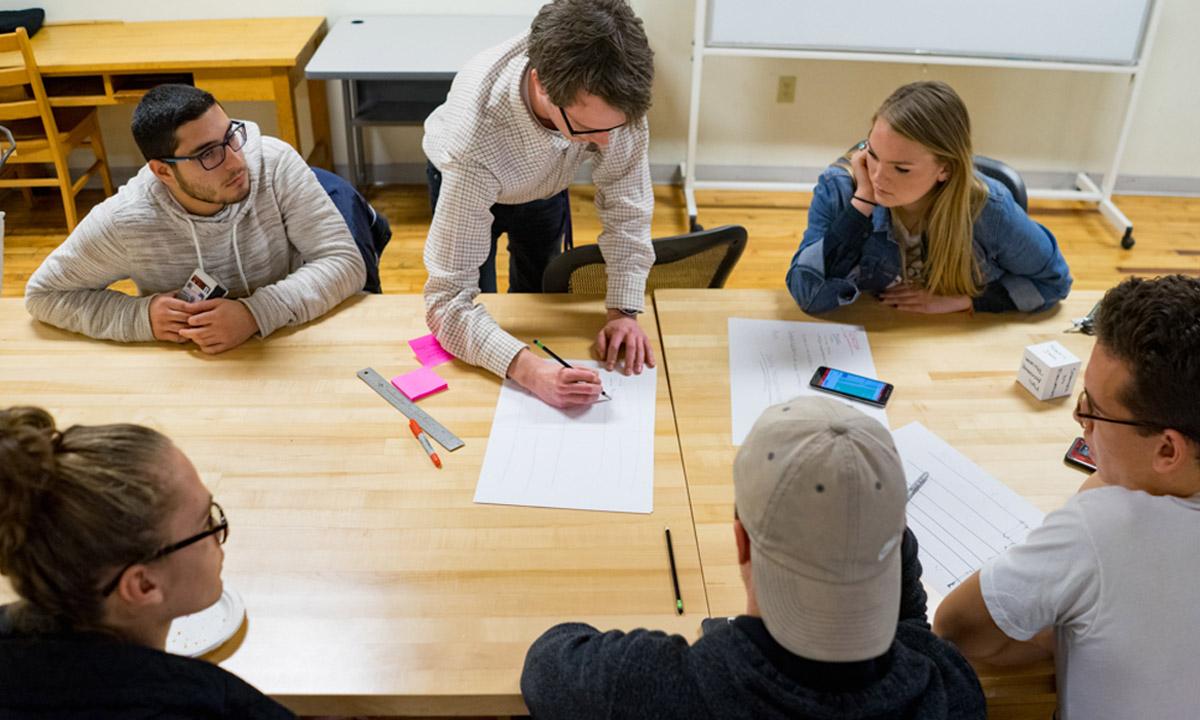 Emergence, in this case, refers to the union between graphic and industrial design. The workshop was designed to facilitate interaction between students from the two disciplines to encourage "design thinking" and draw on different skill sets.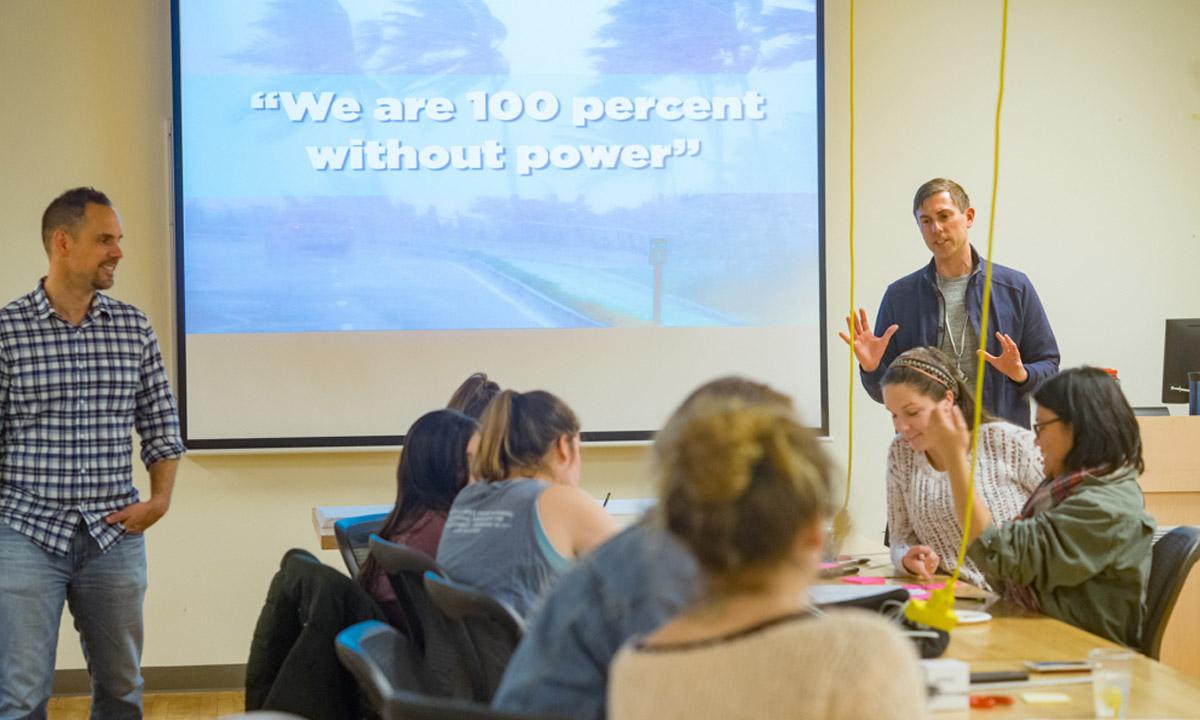 The workshop focused on how design can help alleviate some of the challenges experienced by those suffering from the effects of natural disasters. Current ongoing crises caused by extreme weather occurrences, such as Puerto Rico's complete loss of its power grid, make critical-thinking and skill-building challenges like this one all the more relevant and important.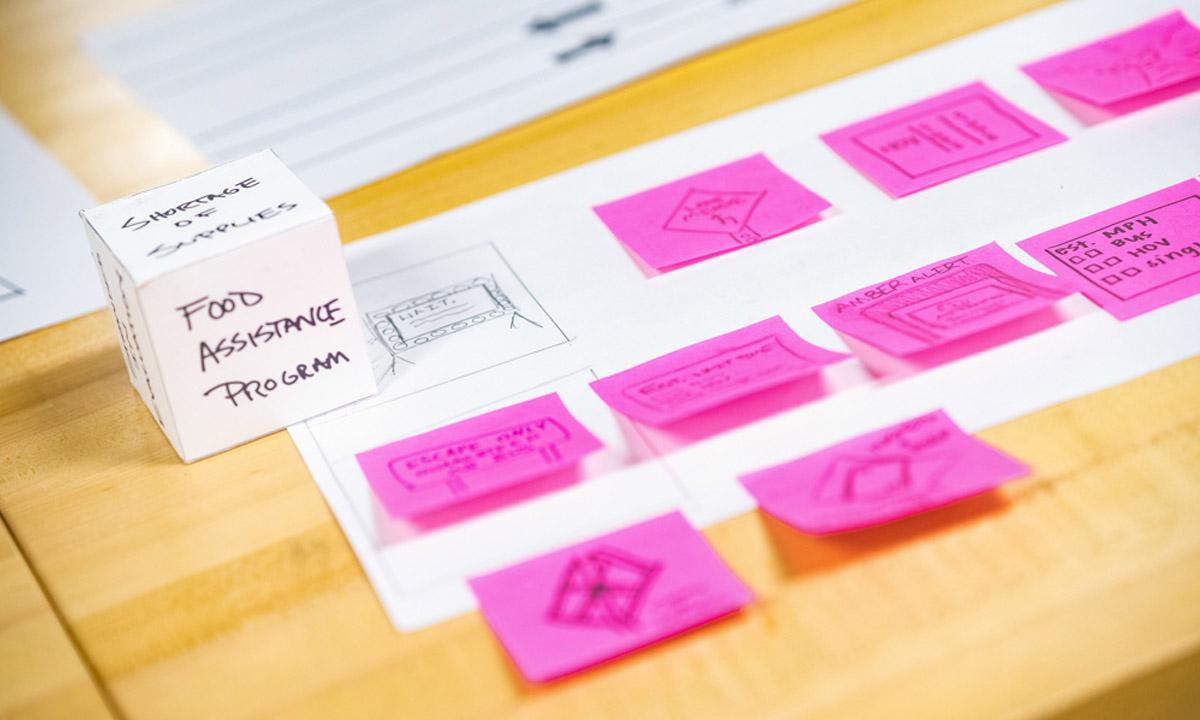 Students engaged in creative brainstorming on issues such as fuel shortages, access to supplies and evacuation procedures. With a time constraint of three hours, students had to brainstorm quickly to develop the best possible solution.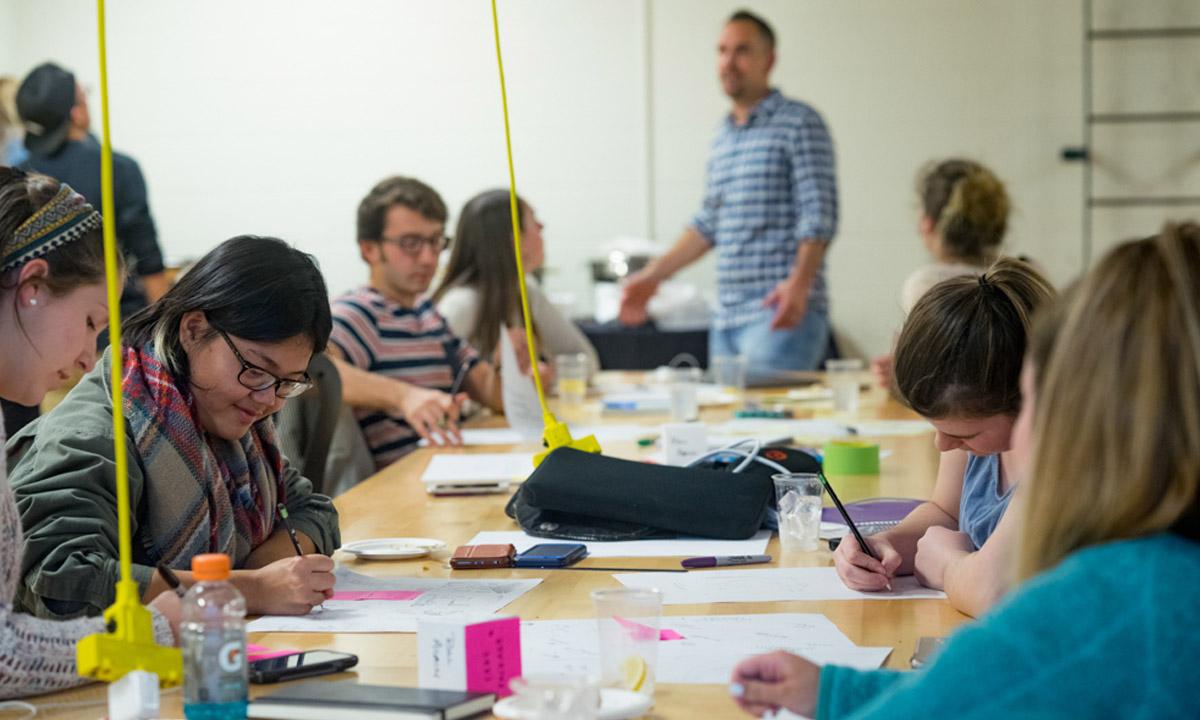 In promoting collaboration, the exercise closely mirrored how professionals work on large-scale issues. Prototyping with a tight time constraint forces the students to test iterations of possible solutions quickly and to utilize their creative training.