Education
Alumna celebrates 108th birthday
Pearl Scott Almond graduated from the State Teachers College at Harrisonburg in 1930
---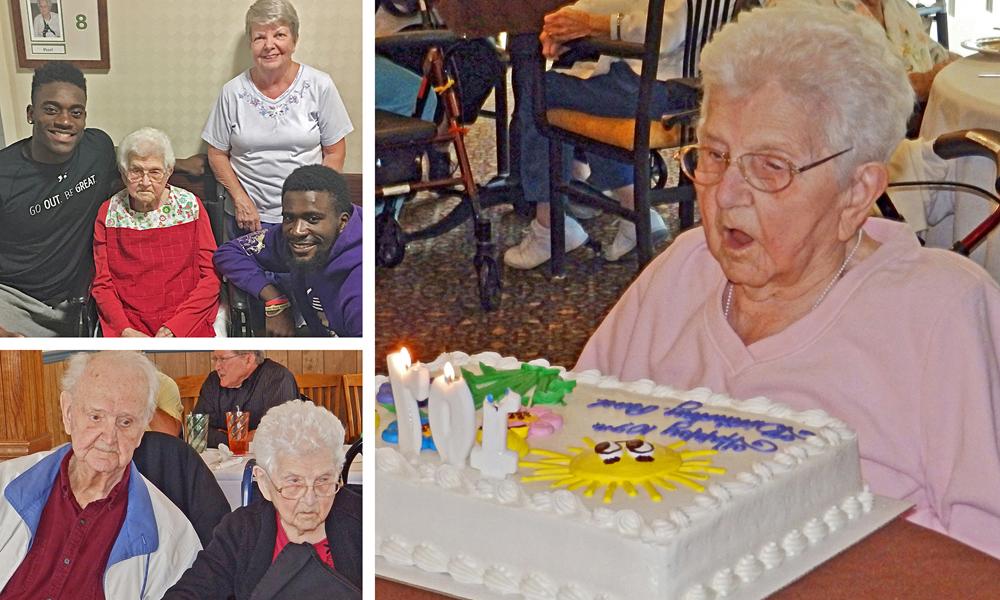 from Madison
One of JMU's oldest living alumni, Pearl Scott Almond ('30), celebrated her 108th birthday in May.
Born May 25, 1909, in nearby Port Republic, Virginia, she graduated from the State Teachers College at Harrisonburg — the school's name at the time — on June 10, 1930, with a two-year teaching diploma, three years after finishing her studies at Port Republic High School.
"Since she was living in Port Republic, she obviously knew about Madison, and since she wanted to be a teacher and the cost of attendance was affordable for her family, she chose Madison over the other colleges that were much farther away," writes her son, Henry H. "Hank" Almond Jr. of Harrisonburg, Virginia.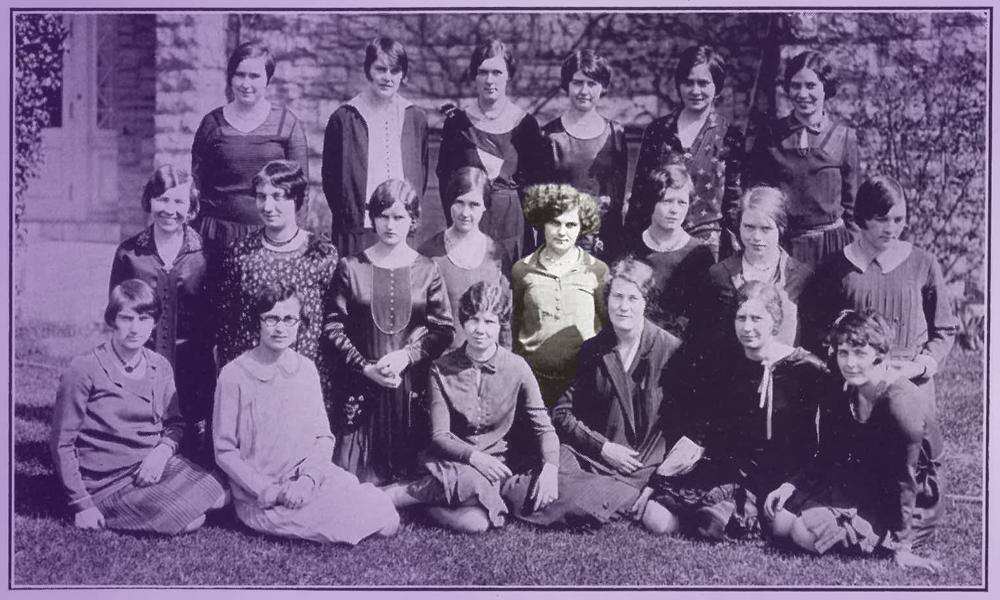 The 1929 Alumnae 4-H Club. Their motto was "To make the better best." Pearl Scott (middle row, fourth from right) was vice president. (Photo from 1929 Schoolma'am of State Teachers College)
"As a member of the local 4-H Club in 1929, she was selected to represent the club in a poultry-judging contest in New York City, where she became the first female to win the New England Poultryman Trophy for first place in poultry judging," her son writes. She traveled to Madison Square Garden, the arena so named for its original location, Madison Square, which was named for James Madison.
Henry Almond relays that his mother was close to two other students in the teaching training program, women she mentioned as Margie and Martha. The women stayed in contact and visited each other many times at their respective homes here, in Northern Virginia and in Florida until Margie and Martha passed away many years ago.
Almond has lived in Rockingham County, Virginia, all her life. As she planned, she taught children for a total of 29 years, first in the two-room Mt. Pleasant School east of Elkton for three years and at Grottoes Elementary School for another three years.
After marrying H. Hilton Almond in 1938, she left the classroom to raise their son and daughter, Libby Atkinson, and help run the family dairy farm. In 1951, she resumed teaching, this time at McGaheysville Elementary School, where she remained on the faculty until retiring in 1974.
Her teaching expertise extended to McGaheysville United Methodist Church, where she taught Sunday school classes for many years, among other volunteer responsibilities. She also remains a member of the Shenandoah Valley Chapter No. 76 of the Order of the Eastern Star.
Almond resides at an area assisted living home, where she visits with family and friends, including, on occasion, members of the JMU football team.