JMU in the Community
JMU Celebrates Class of 2017
---
SUMMARY: Over the weekend, 4,365 students became JMU alumni. On Thursday, May 4, 597 graduate candidates were celebrated at the Graduate School commencement ceremony. A total of 3,768 undergraduates then became JMU alumni at Friday's university ceremony where commencement speaker Arthur Moats offered words of encouragement. Seven college commencement ceremonies followed the university ceremony, and a nursing convocation and Army ROTC commissioning rounded out the weekend. We applaud the accomplishments of the Class of 2017 and thank family and friends for their continued support. Check out photos, videos and social media posts from the weekend below.
---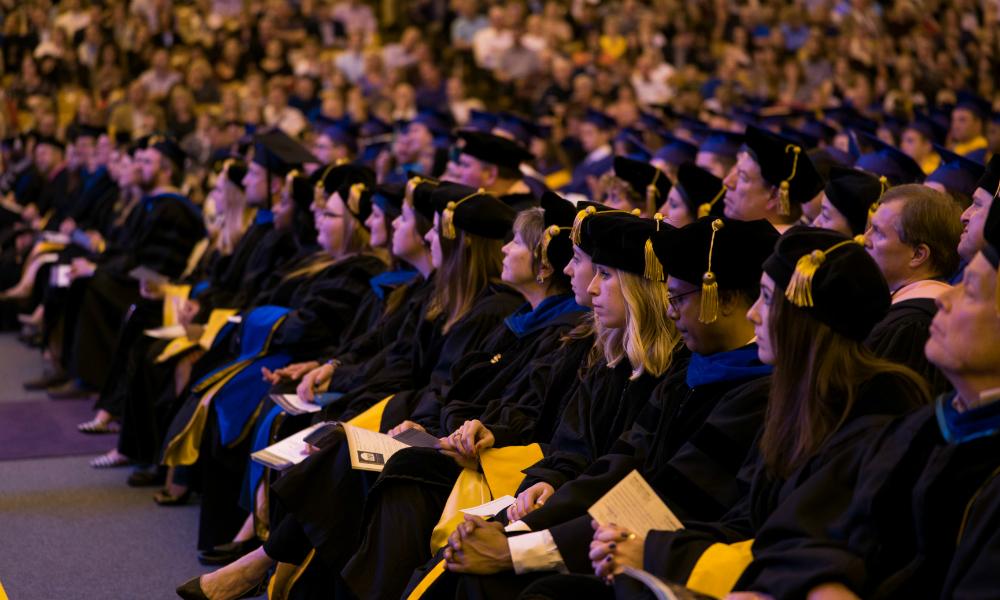 Thirty-two students earned a doctoral degree, 12 earned educational specialists degrees and 557 students earned master's degrees at the The Graduate School ceremony on May 4.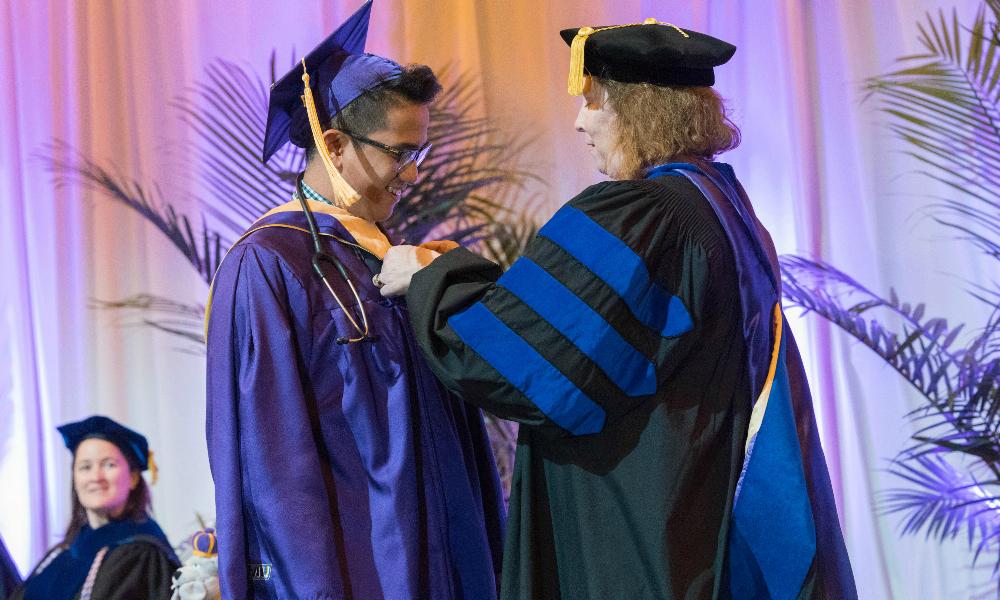 A private reception and pinning ceremony was held for 154 nursing students on May 5.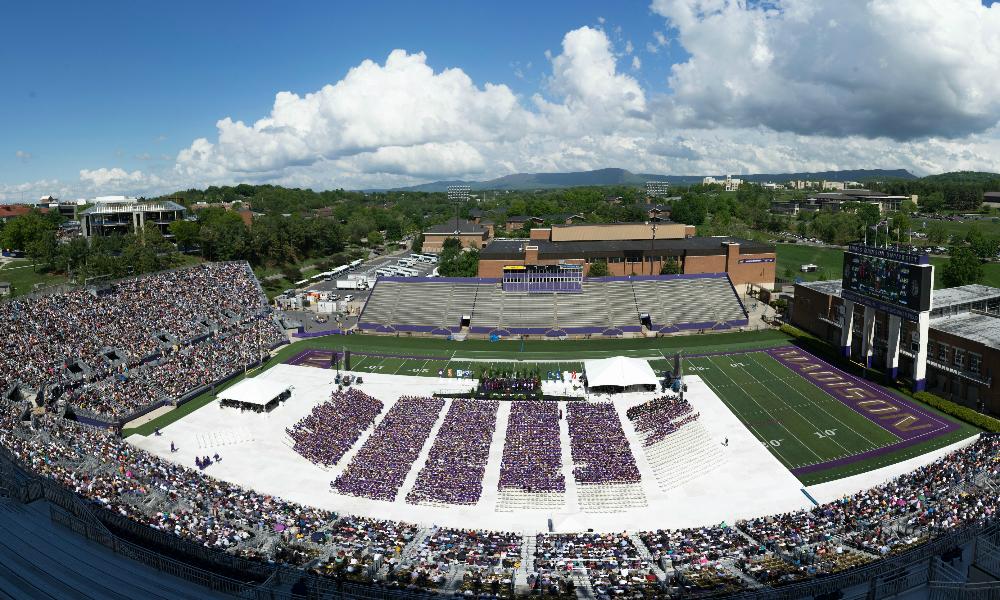 Family and friends celebrated 3,768 undergraduates at the university commencement ceremony.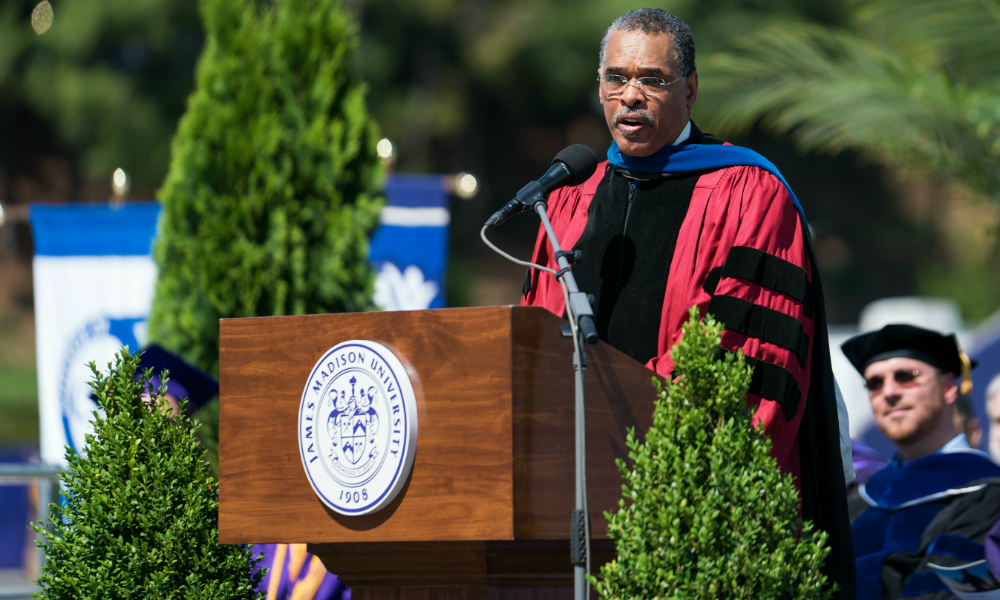 Dr. Alexander Gabbin shared seven thoughts for a successful post graduate life as he celebrates his 50 year reunion from his alma mater this year.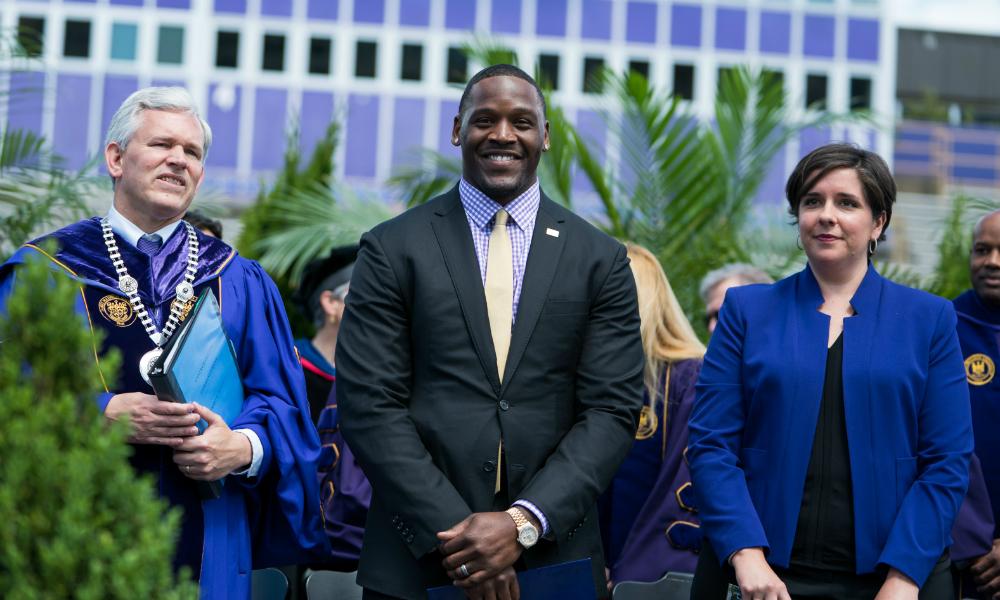 Arthur Moats (center), commencement speaker, philanthropist and Pittsburgh Linebacker, encourages graduates to be their best self as a JMU graduate and to better the world wherever they are.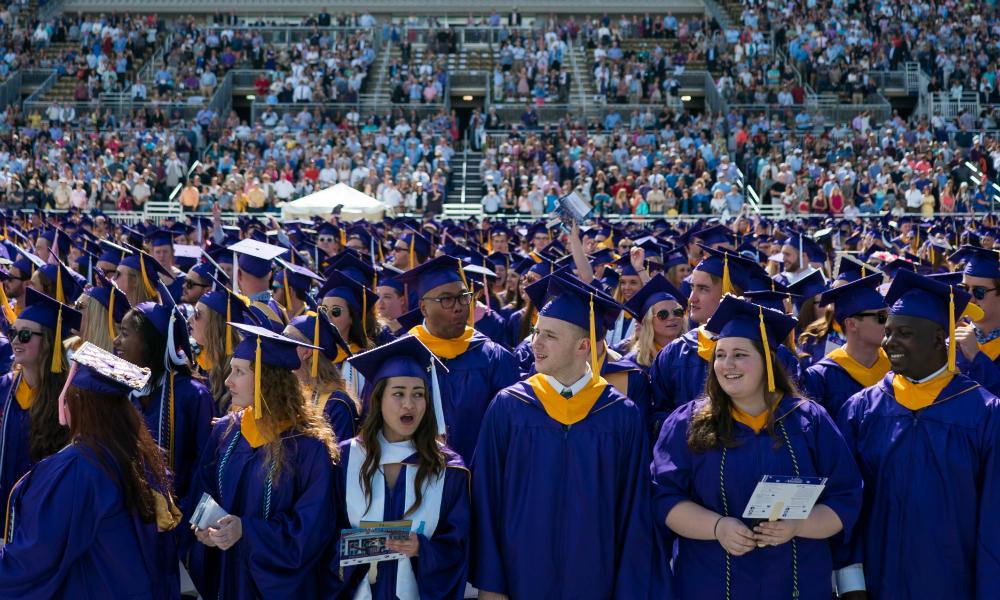 As their first act as alumni, the Class of 2017 sang the JMU Fight Song.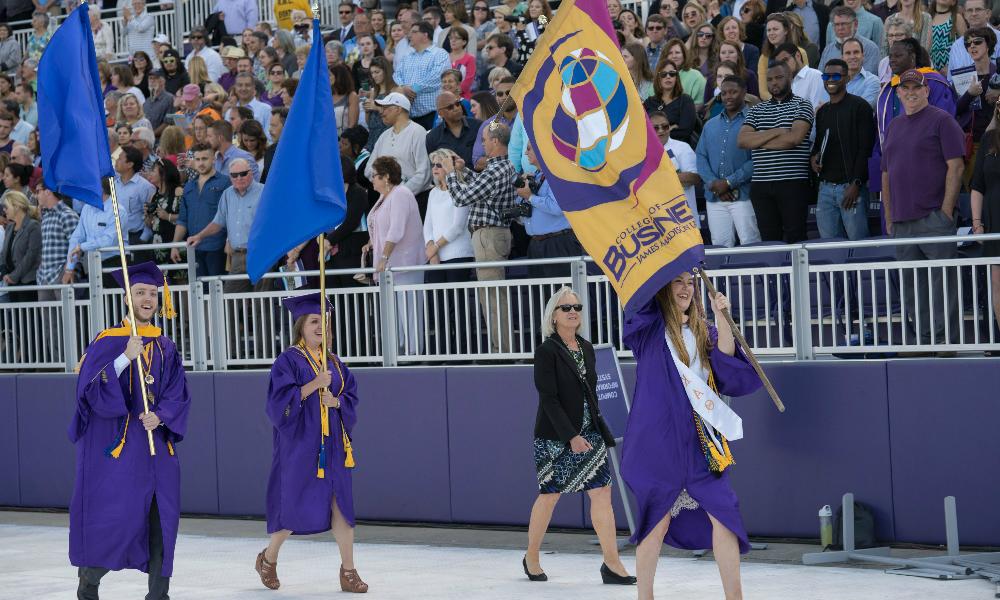 The College of Business graduation ceremony was held on May 5 at 6 p.m in Bridgeforth Stadium.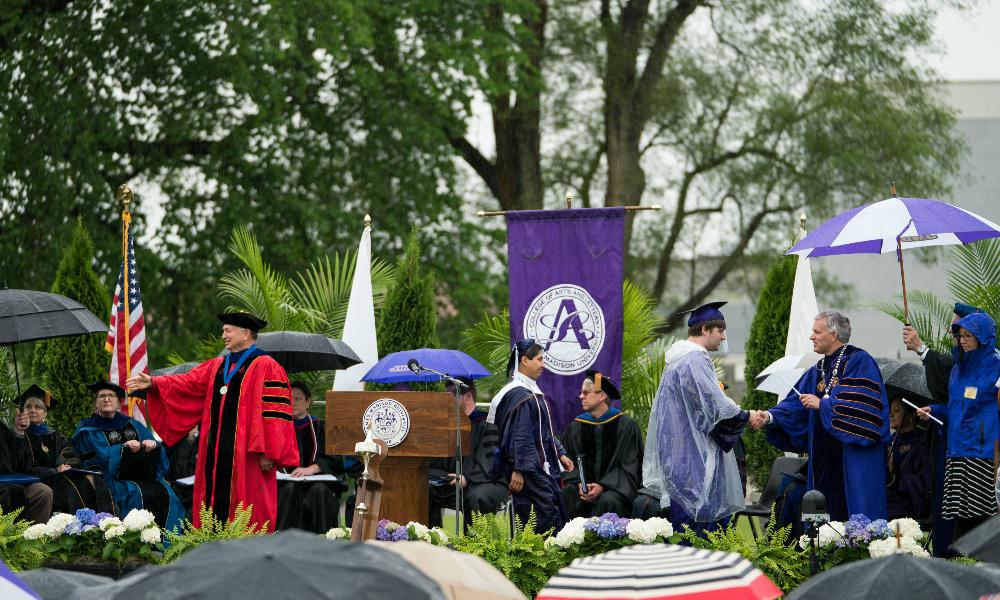 The College of Arts and Letters graduation ceremony was held on May 6 on the Quad.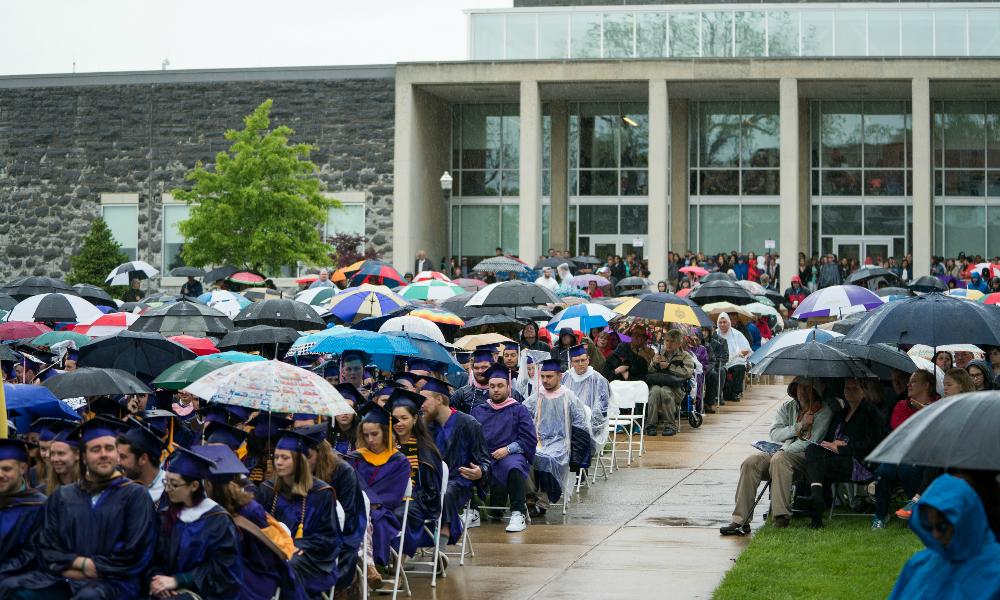 The College of Visual and Performing Arts held their graduation ceremony in front of Duke Hall on May 6.
Here are photos posted to social media using #JMUgrad: