Arts and Culture
JMU's own lectures in history
---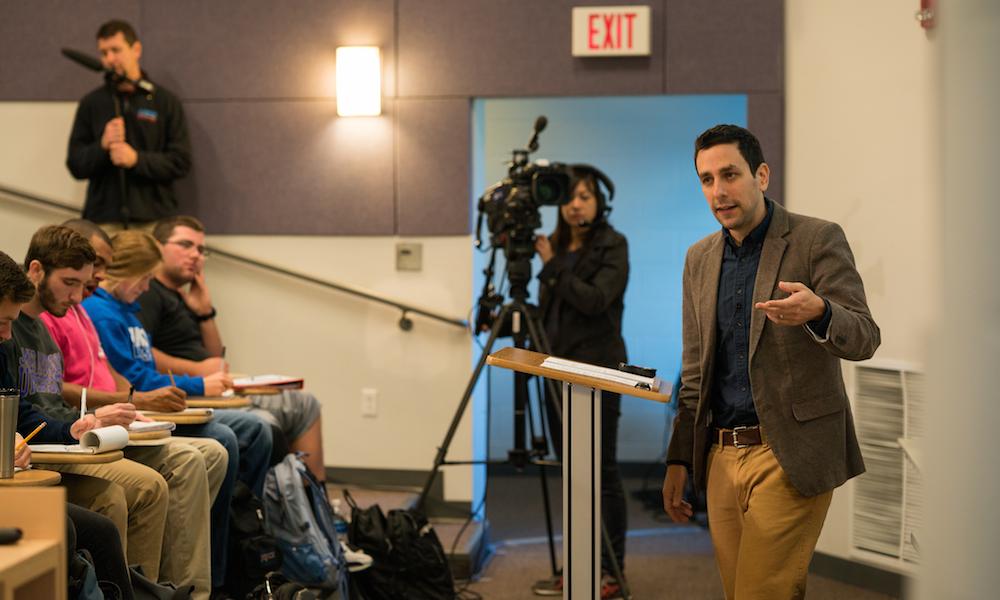 SUMMARY: Professor Evan Friss shares a U.S. history lecture with C-SPAN for broadcast on Jan. 28.
---
History professor Evan Friss had the opportunity to participate in C-SPAN's Lectures in History series Nov. 15 when the cable network's television crew came to JMU to film one of his classes.
C-SPAN filmed Friss' U.S. History survey course, which covers the Colonial period to the present and is designed for non-majors as an elective within the General Education program at JMU.  The topic for the lecture was "The Suburbs," in which Friss covered the development and history of America's suburban communities.
C-SPAN's Lectures in History series features college classroom lectures by history professors around the country on topics ranging from the American Revolution to 9/11. Lectures in History airs on C-SPAN3 every Saturday at 8 p.m. and midnight EST as a part of the American History TV program.
To watch Friss' Lectures in History episode, tune in to C-SPAN3 on Jan. 28 at 8 p.m. and midnight to join JMU students in the college classroom. After "The Suburbs" airs, the lecture will be available on C-SPAN's video library at www.c-span.org/series/?lecturesInHistory.
# # #
Published: Monday, December 19, 2016
Last Updated: Wednesday, March 20, 2019