JMU News
JMU alumni better off than most according to Gallup
---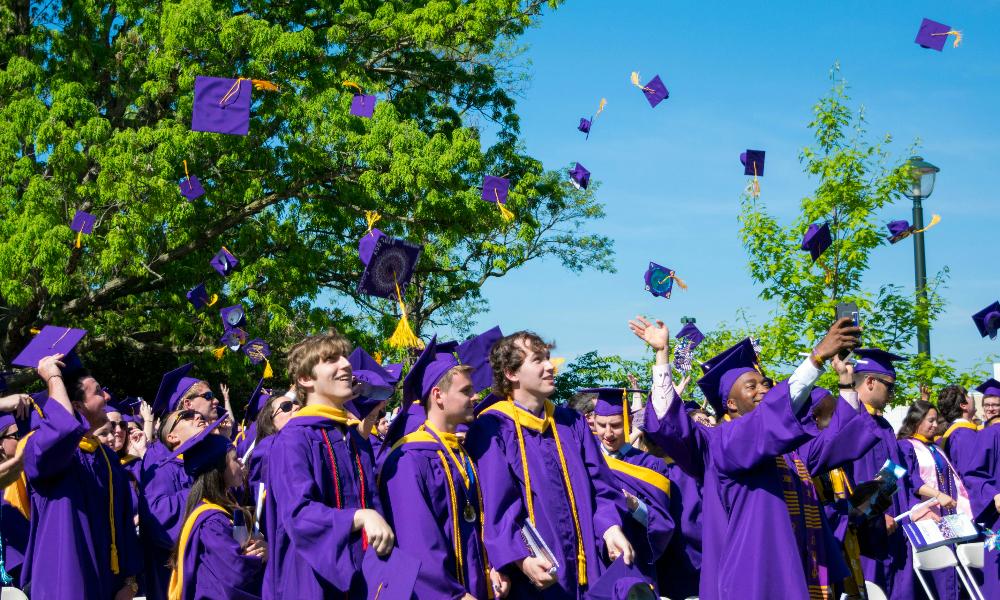 ---
James Madison University alumni are significantly better off than most according to research conducted by Gallup, the global research and strategic consulting firm. More than 1,385 JMU alumni participated in a recent survey about a number of dimensions shaping their personal well-being. The results from the JMU alumni were then compared to results from the Gallup-Purdue Index, which asked the same questions of 30,151 graduates from colleges across the country. 
"The results of the Gallup survey confirm what we've been saying for some time," said JMU President Jonathan Alger. "The foundation of the Madison experience is built around those qualities that the Gallup-Purdue Index has proven lead to alumni well-being – faculty interaction, engaged learning, and civic and community engagement."
On every dimension of well-being surveyed by Gallup – including a feeling of purpose, a sense of community, financial stability, social support and physical health – JMU alumni scored not only far above the national average, but also significantly above the average of alumni who graduated from the top 100 colleges and universities in the U.S. News & World Report rankings. 
Key findings of the study include:
JMU alumni exceeded alumni nationally in full-time employment and in workplace engagement;

JMU alumni are more likely than their peer comparison groups to thrive in all five elements of well-being – finding purpose in daily work, having strong social relationships, feeling financially secure, taking part in one's community and being physically healthy;

Three in four JMU alumni volunteered in their communities in the last 12 months;

JMU alumni are more likely than alumni at top 100 universities to say their alma mater prepared them for life outside of college; and

Attachment to their alma mater is much higher for JMU alumni than their peers across the nation.
For a detailed list of all findings, view the comprehensive report here. 
Results for the study are based on web surveys conducted April 25 – May 24, 2016, with a sample of 1,385 undergraduate and 356 graduate alumni. Results for the national Gallup-Purdue Index are based on web surveys conducted Dec. 16, 2014 – June 29, 2015, with a random sample of 30,151 respondents with a bachelor's degree or higher, aged 18 and older, living in all 50 states and the District of Columbia.
Gallup delivers analytics and advice to help leaders and organizations solve their most pressing problems. Combining more than 80 years of experience with its global reach, Gallup knows more about the attitudes and behaviors of employees, customers, students and citizens than any other organization in the world.