JMU News
6,865 flags on JMU Quad to serve as memorial this Veterans Day
---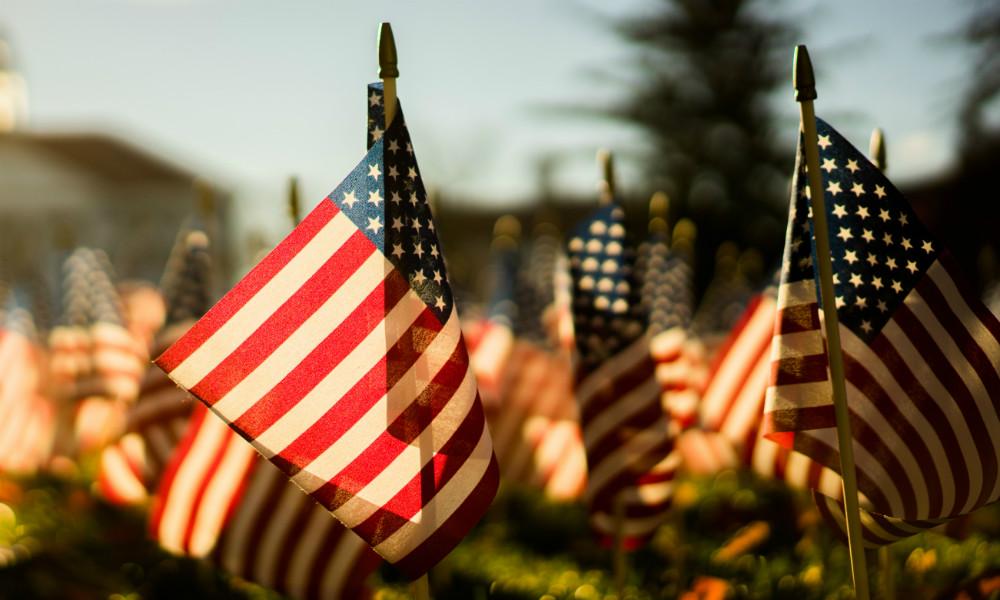 ---
James Madison University will recognize veterans of the armed forces, in particular those 6,865 veterans who made the ultimate sacrifice in the Global War on Terror in Iraq and Afghanistan, with an extensive flag display on the Quad on Friday, Nov. 11, Veterans Day.
JMU is currently home to approximately 250 students who have served or are currently serving in various branches of the service. For anyone who would like to support veterans and military families' affairs at JMU by financially contributing to research, teaching and service activities for this group, we ask that you consider sponsoring a flag for $11 in honor of Nov. 11. You can make your gift here.
Volunteer and sponsoring groups for this event include: JMU's Army ROTC Duke Battalion, Air Force ROTC, Student Veterans Association, Veteran Scholars Task Force, the Office of Disability Services and the Counseling Center, as well as VFW Rion-Bowman Post 632, The Home Depot, Fine Earth Landscape, and other faculty, staff and students.
Local students from Redeemer Classical School will also be visiting the Quad to reflect on the memorial and participate in a panel discussion hosted by JMU on Art and Foreign Policy, where they'll hear about the history of public art memorials and the role of community and individual reflection.
Flags will be placed beginning at 7 a.m. and will be removed at 5 p.m. to honor flag etiquette. Veterans Day commemorates and honors military service and marks the anniversary of the armistice that ended World War I in 1918.