Athletics
Rowe returns to his alma mater
Former JMU player isn't taking his new head-coaching responsibilities lightly
---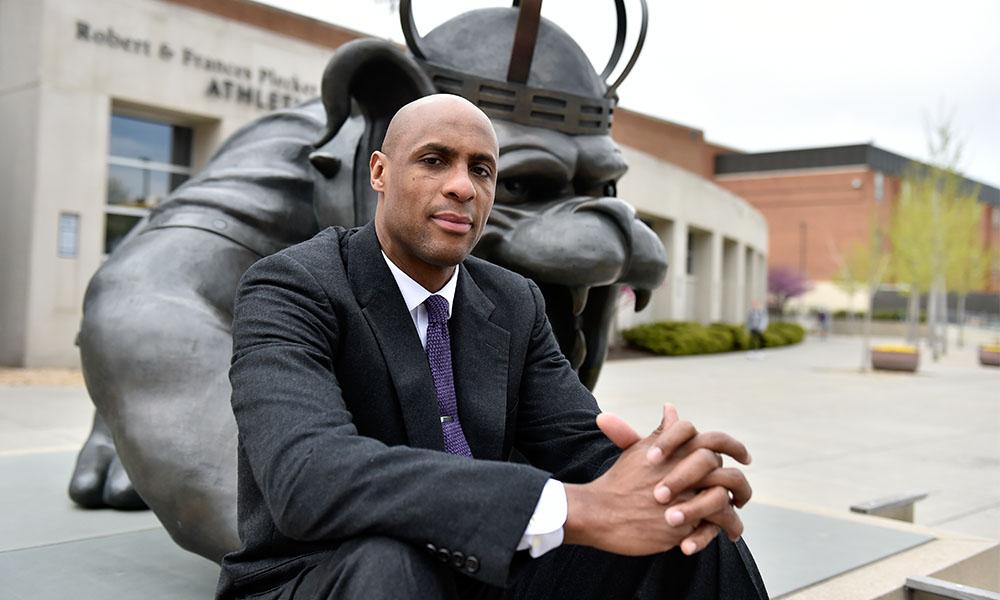 SUMMARY: As the 10th men's basketball head coach, Louis Rowe realizes he has big shoes to fill. With a strong team and energetic staff, he is optimistic that the team will achieve more than just winning games.
---
From the Fall 2016 print issue of Madison.
For Louis Rowe ('06), the fact that his first head-coaching job will unfold at his alma mater makes for a special homecoming.
Rowe's JMU journey began when he decided to transfer from the University of Florida and his home state to JMU in 1993. From there, he won a CAA championship under Lefty Driesell, received his undergraduate degree, returned to start a coaching career as an assistant, earned his graduate degree and set himself up for other coaching opportunities before ultimately returning to Madison as the 10th head coach in program history.
The son of educators, Rowe naturally connected with teaching the game of basketball after his own playing career ended. His reverence for the game and for the title of coach ensures that he never takes a day for granted. "When you're a coach, there are responsibilities, and I don't take them lightly. I go to bed at night and wake up in the morning thinking about those responsibilities."
With an energetic and committed staff and one of the most experienced rosters in the country with seven seniors returning, Rowe would appear to be well equipped to be successful from day one. However, to him, success won't necessarily be measured in wins and losses. "My goal is to fill this program with guys that JMU fans can come and watch and say, 'Man, I like those guys. I see what they're doing and that they work hard.' That leads to the long-term goal everyone wants, to win games."
---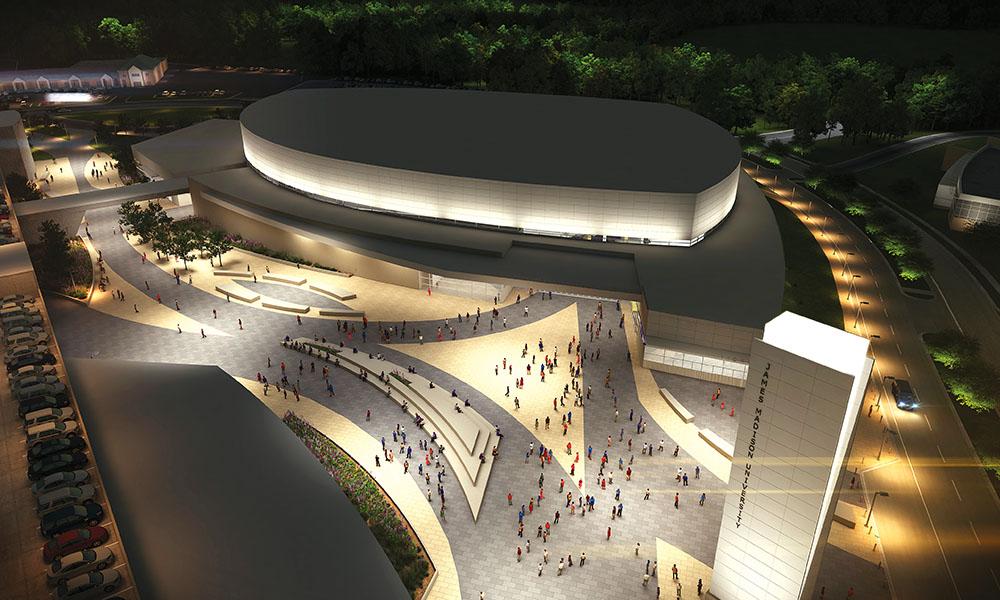 An artistic rendering outside of the new JMU Convo
Published: Friday, October 14, 2016
Last Updated: Friday, May 18, 2018