JMU Headlines
Seeing 2020: University Welcome!
Remarks, singing, cheers and the FROG Dance
---
SUMMARY: 4,525 first-year students chanted and cheered in the Convocation Center at yesterday's University Welcome.
---
JMU officially welcomed its largest first-year class in history to campus yesterday. The 4,525 students represent 38 states, Puerto Rico, the U.S. Virgin Islands, and the District of Columbia, and hail from 35 countries. 
At the University Welcome president Jonathan Alger encouraged students to jump right in, be transformed and care for others. Dr. Mark Warner, Senior Vice President of Student Affairs then stressed the importance of making smart decisions and standing up for fellow dukes. 
Following the discussion of the opportunities that lay ahead in the coming years, 299 FROGs, or First yeaR Orientation Guides, took the floor to perform the annual "FROG Dance." 
Photos from the University Welcome: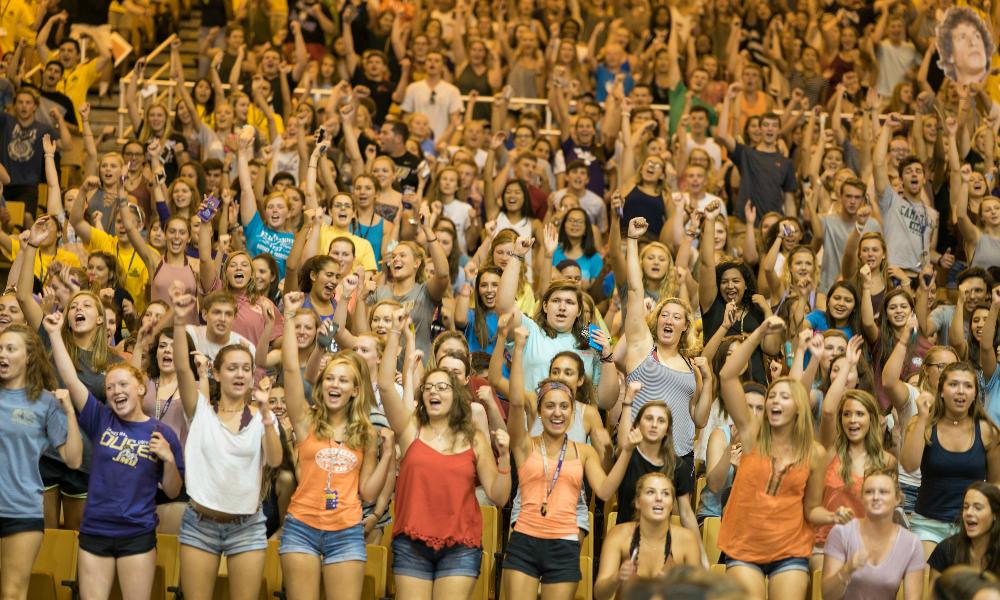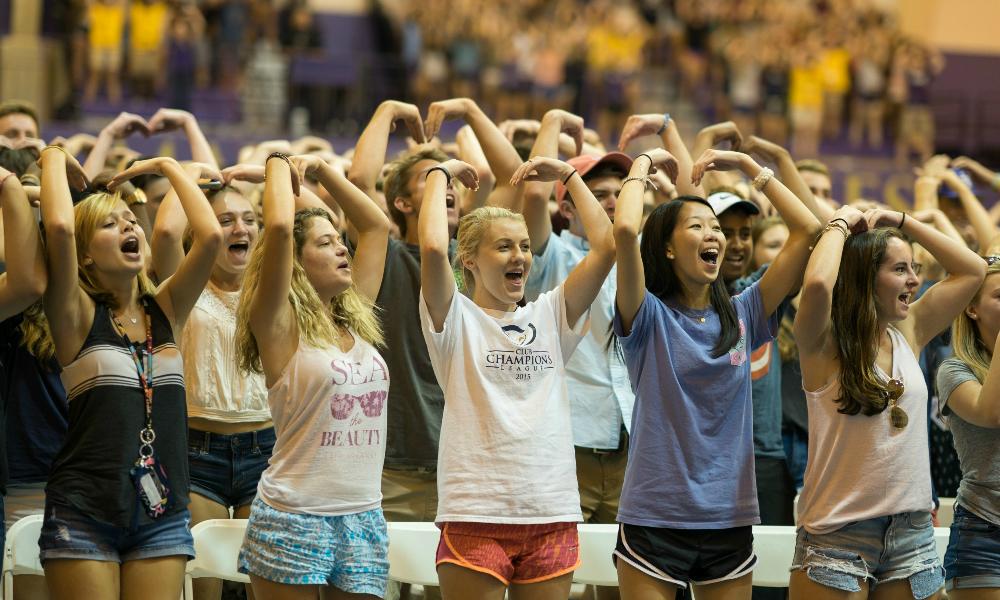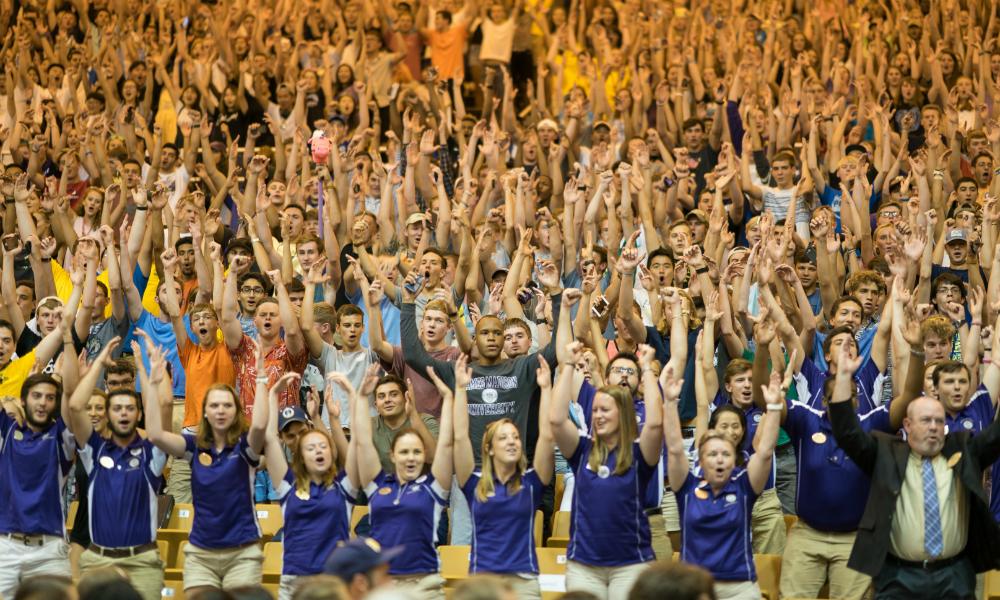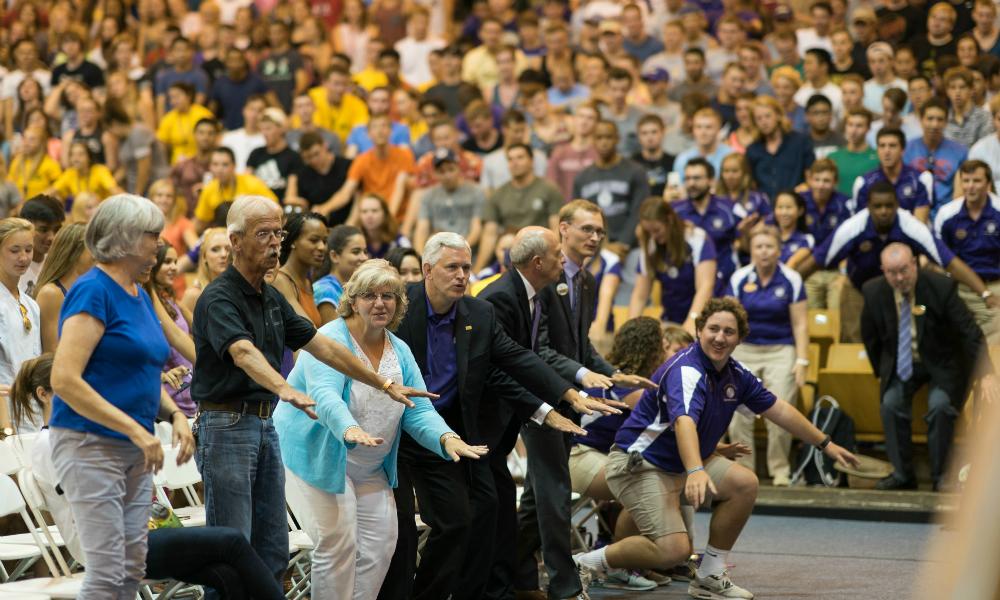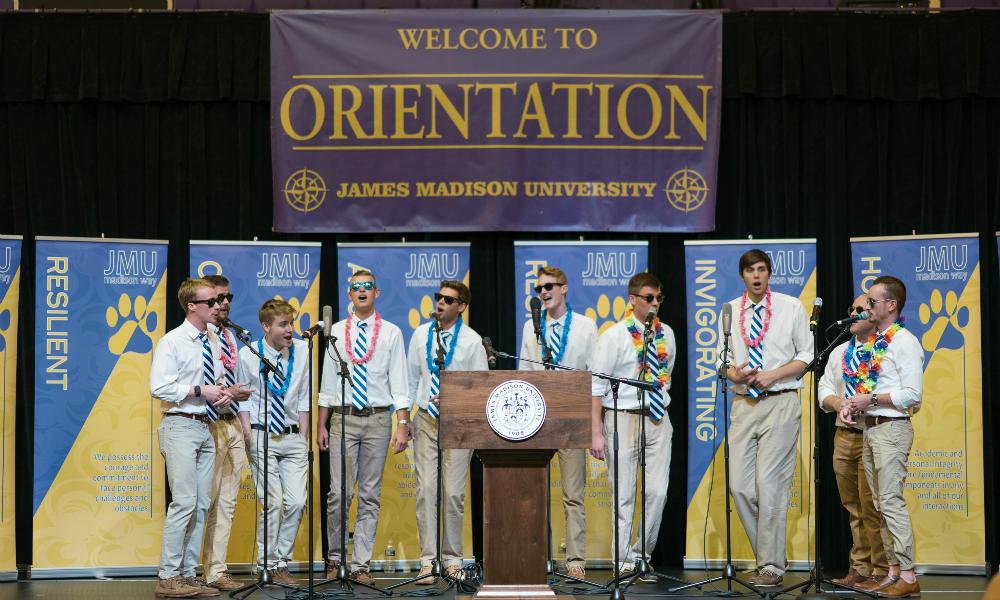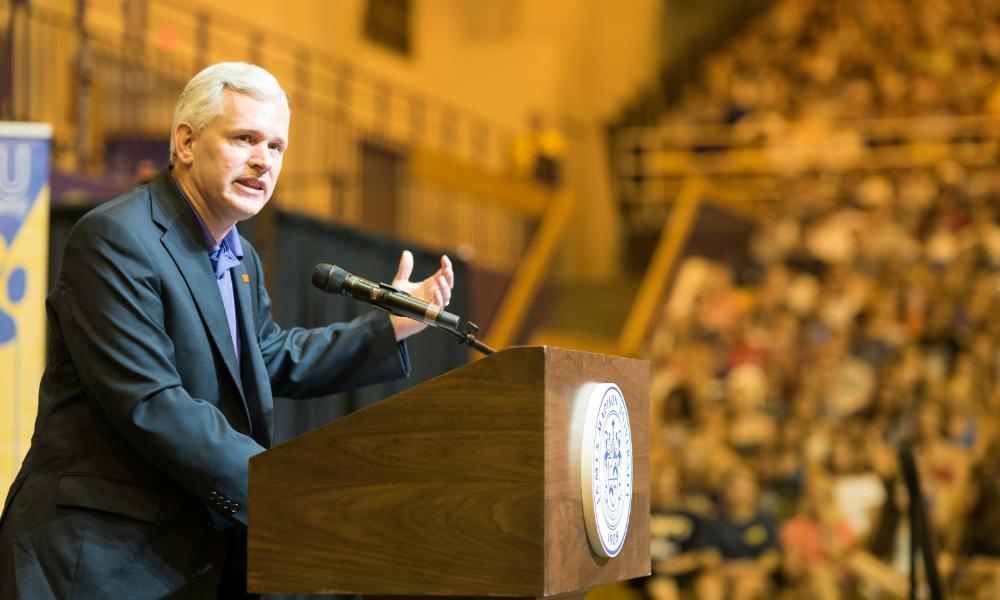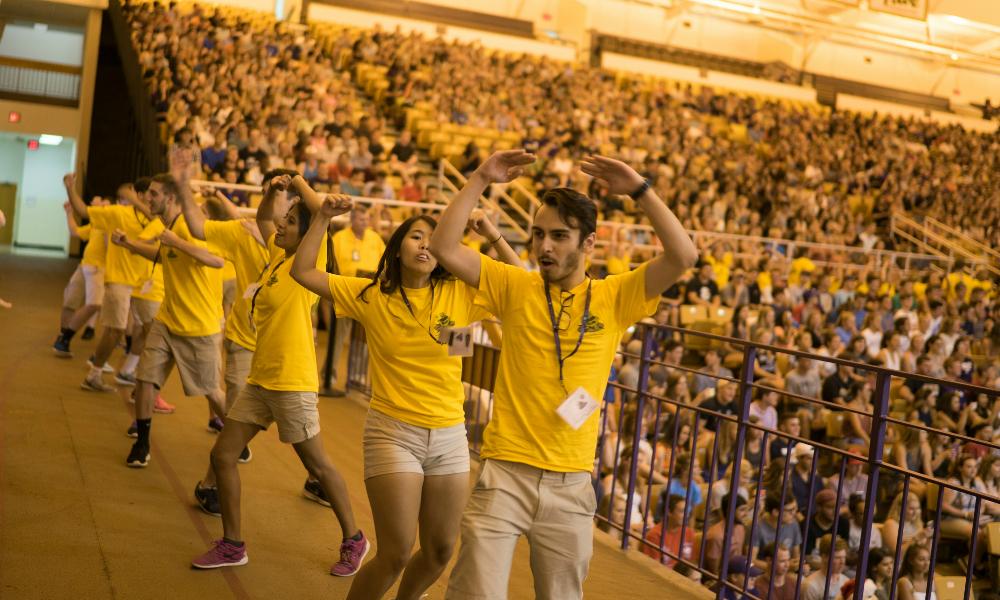 Many exciting events following the University Welcome continue during JMU's 1787 Orientation, a five day orientation program aimed at helping new Dukes transition to JMU, some events are listed below. To learn more about orientation click here or follow along with #JMU1787.
"It's Complicated" around campus from 10-11:15 p.m. on Aug. 25, a course in ethical reasoning using the 8 Key Questions 
UREC-Fest from 9-11 p.m. on Aug. 25, time to try out the new space, equipment and classes
Pep Rally at Bridgeforth Stadium from 7:30-8:30 p.m. on Aug 25, a chance to show school spirit with JMU Athletics and the Marching Royal Dukes
Block Party in the 'Burg in Downtown Harrisonburg from 4-6 p.m. on Aug. 26, enjoy shops, food and the experience of downtown