JMU Headlines
Honors College approved for JMU
---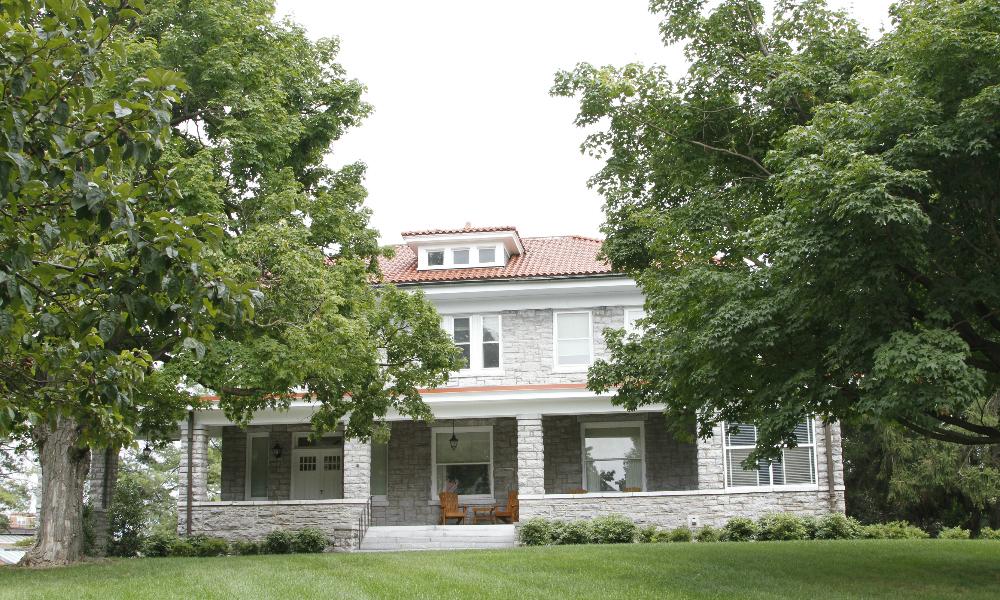 SUMMARY: JMU's Honors Program became an Honors College following approval by the State Council of Higher Education for Virginia yesterday.
---
James Madison University will now be home to an Honors College, following approval by the State Council of Higher Education for Virginia yesterday. JMU has been in the process of promoting its strong Honors Program to the level of an Honors College for the last several years.
Dr. Bradley Newcomer, dean of the Honors College
Dr. Bradley R. Newcomer, current director of the Honors Program, is now the dean of the Honors College.
The Honors Program began in 1961 with a senior thesis focus, and grew under the leadership of former directors Dr. Joanne Gabbin and Dr. Barry Falk to encompass students from all JMU colleges. The program is currently operating as a college, Newcomer said, and having the formal designation will allow the program to continue to grow. The promotion to a college will not require any structural or curricular changes.
"By advancing our program to an Honors College, JMU is offering opportunities for students who will be better positioned to start leading earlier in their careers," said JMU President Jonathan R. Alger. "Our newest college will benefit highly motivated students and further distinguish JMU as a university well worth considering as a place where rich educational opportunities flourish."
The elevation of the Honors Program to an Honors College has been a major initiative of the university's strategic plan. Many degree-seeking students are looking for Honors Colleges at universities when applying for undergraduate school. The Honors College will provide individualized paths for students and help to create the next generation of engaged civic leaders who take calculated and enriching risks in their education.
Students currently involved in the 27-credit program are required to complete six credit hours of honors courses in General Education, six credit hours in cross-disciplinary honors seminars, nine credit hours of electives in courses designated "honors" or honors options and six credit hours of independent study in the senior honors project. Honors students expand across all majors, programs and student organizations. There are approximately 950 students currently in the program.
Recruitment for the Honors College will begin in fall 2016 with the inaugural freshman cohort joining JMU in fall 2017. Students who are currently enrolled in the Honors Program will be grandfathered into the new college.
# # # 
July 19, 2016