JMU News
Faculty offer their last piece of advice before retiring
2016 Academic Affairs Retirement Luncheon
---
SUMMARY: Twenty-seven distinguished faculty members across all disciplines of the university are retiring. Their length of service to JMU range from five to 48 years! Before they officially become emeritus professors, we asked them to tell us about the changes at JMU and why they teach, and if they have a last piece of advice for their students. Thank you to all of our retiring faculty!
---
Why they teach: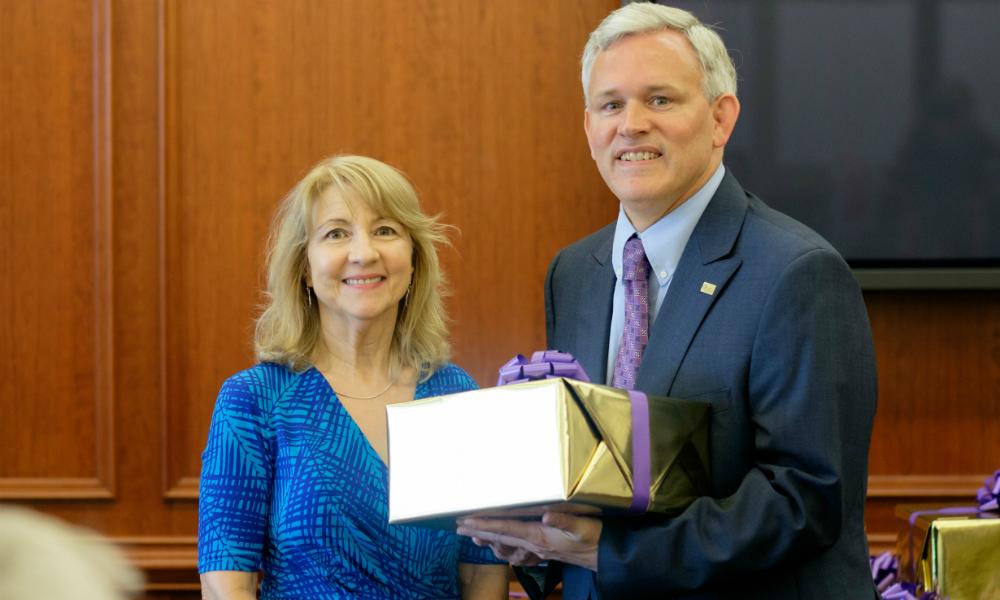 "I teach because I like to help students. I can help them actualize their best potential."—Dr. Anne Henriksen, professor of integrated science and technology (19 years at JMU)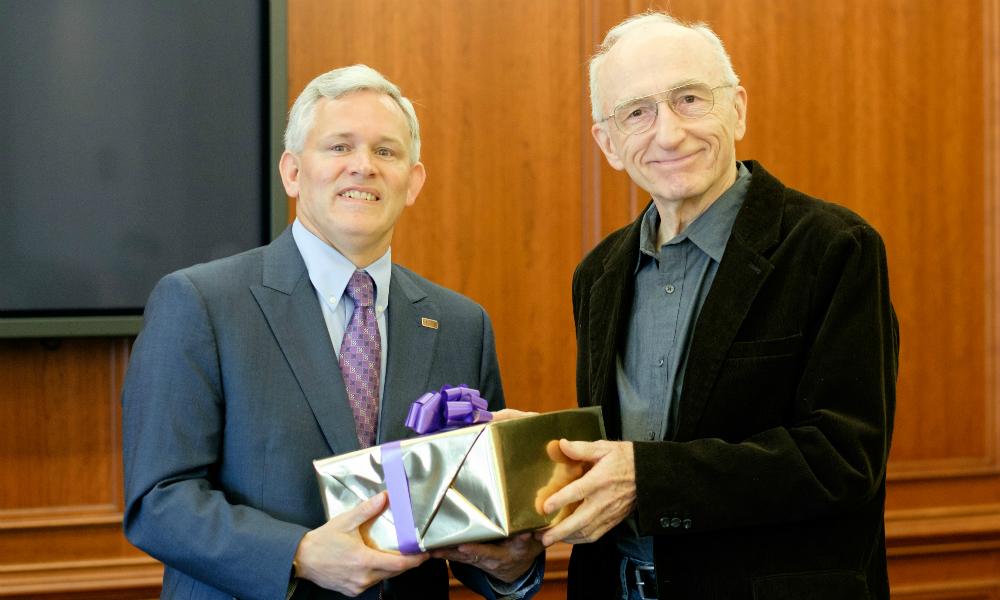 "Oh, I love it. I love working with students. Of course, I love my subject—painting and drawing, and sharing with my students anything I can."—Kenneth Szmagaj, professor of art (48 years at JMU)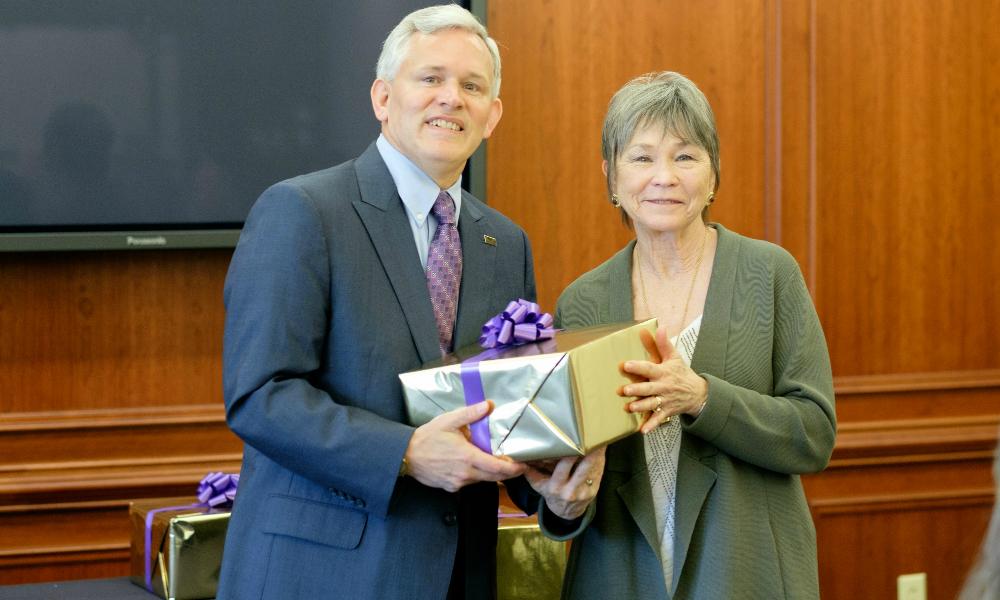 "I enjoy sharing the knowledge that I have. I love research and I think that puts me at the edge of what we are learning and I want to share that with our students."—Dr. Brenda Ryals, professor of communication sciences and disorders (31 years at JMU)
Last piece of advice to students: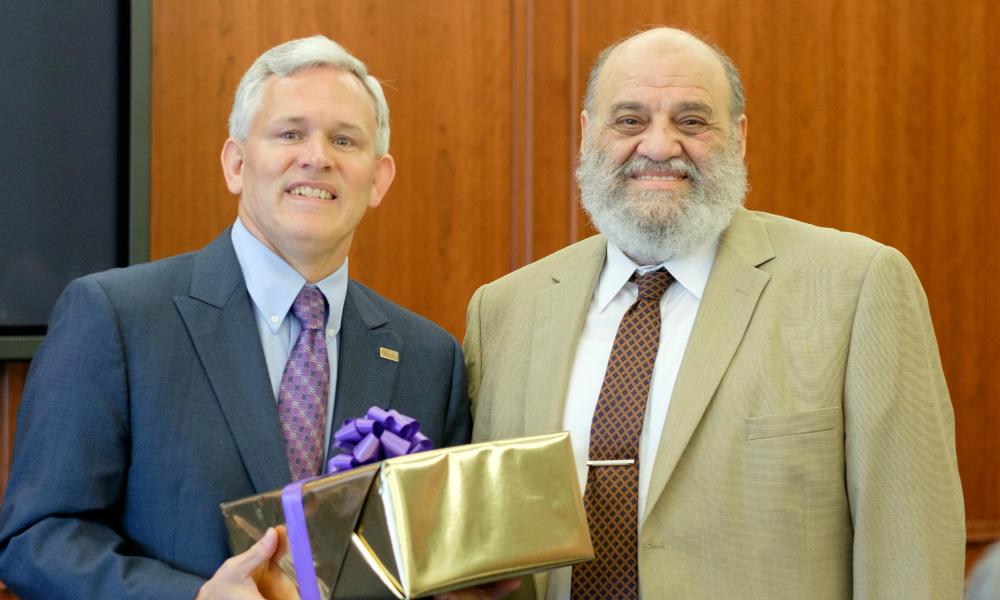 "My main piece of advice to students is basically: Keep updated."—Dr. Abdelrahman Rabie, associate professor of ISAT (16 years at JMU)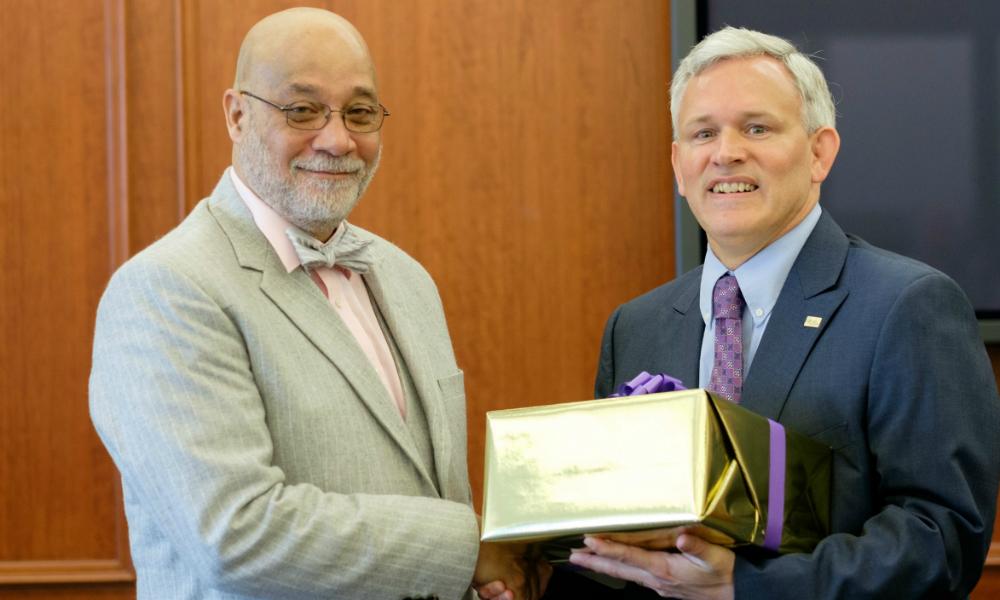 "Continue to work hard."—Tony Ratcliffe, instructor of computer information systems and business analytics (34 years at JMU)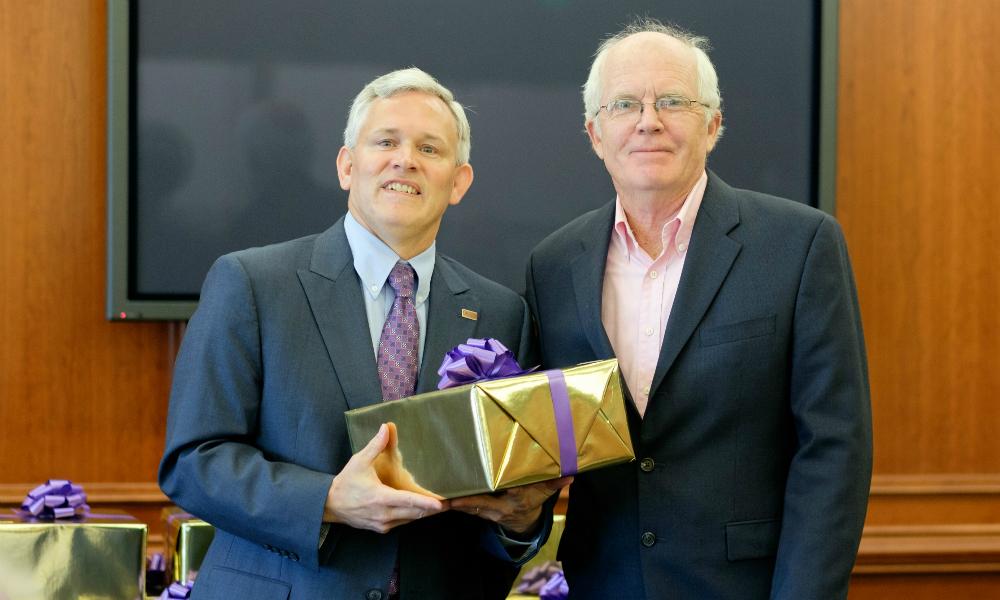 "Prepare for the exam. Don't count on luck."—Dr. Dan Gallagher, professor of management (29 years at JMU)
Thank you to all of our retiring faculty!
Dr. David Brakke, dean of the college of science and mathematics, professor of biology, professor of geology and environmental science

Dr. Judith A Dilts, associate dean of the college of science and mathematics, professor of biology

Dr. Phillips B. DuBose, professor of management

Dr. Geoffrey Egekwu, professor of ISAT

Kathryn Floyd, instructor of nursing

Arthur Fovargue, physics lab manager

Paul Goodall, associate professor of integrated science and technology

Dr. Patty Hale, professor of nursing

Dr. Michele Kirkdorffer, associate professor of music

Dr. Eric Maslen, head of ISAT, professor of ISAT

Dr. Merle Mast, professor of nursing

Dr. Robert D. McCashin, professor of music

Dr. Janice L. Minor, associate professor of music

Thomas O'Connor, professor of media arts and design

Dr. Vicky Reed, professor of CSD 

Dr. Diane Riordan, professor of accounting

Dr. Gary Ritcher, professor of music

Hilda Taylor, lecturer of nursing

Dr. M. Kent Todd, associate professor of kinesiology

Dr. C. Steven Whisnant, head of the physics and astronomy, professor of physics and astronomy

Thomas Wood, instructor of CIS and business analytics