Science and Technology
A brave new world
Alum on the cutting edge of technological innovation
---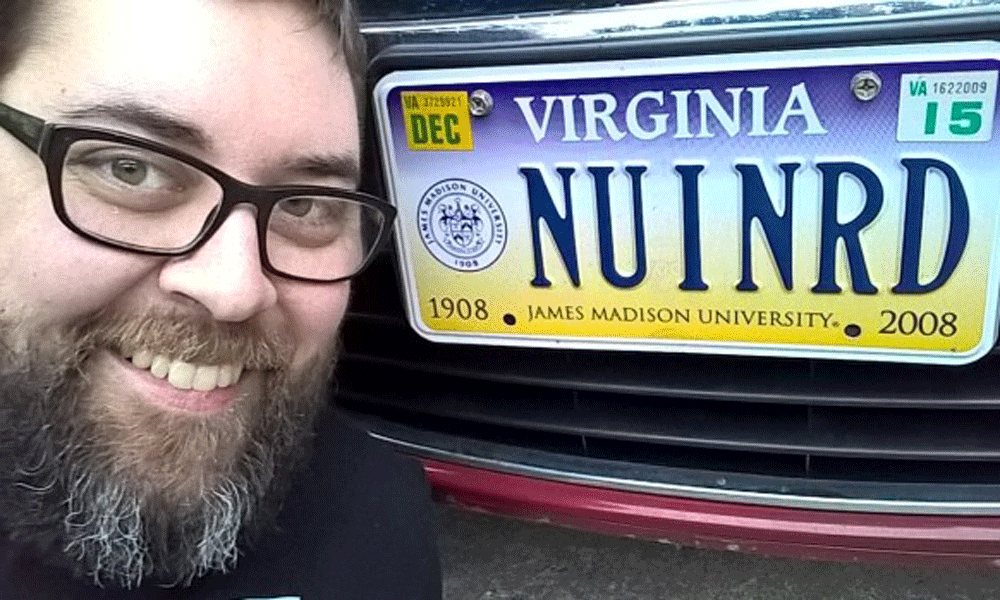 SUMMARY: JMU alum Joshua Blake ('05) is a well-known Natural User Interface, or NUI, community leader, early 3-D development pioneer and machine-learning expert. In this interview with "Madison" magazine, he discusses how his experience at JMU inspired him to realize his dream of becoming a tech entrepreneur.
---
From the Spring/Summer 2016 print issue of Madison.
When did you know you wanted to work with computers?
I was lucky enough to be exposed to and have access to computers very early. I think I always knew I would do something with computers and do something of my own as an entrepreneur. 
How did your experience at JMU prepare you for a career in technology?
JMU taught me the core concepts of software engineering while also giving me the opportunity to do my own projects, both in and out of the classroom, and learn by doing, which is really the best way to learn.
Did any of your professors inspire or support your work during college?
I was extremely lucky to have the support of several professors, including Ramon Mata-Toledo (computer science and my academic advisor), James Sochacki (mathematics) and Malcolm Lane (computer science department head at the time.) These three professors, in particular, encouraged me and pushed me to reach my potential, and were critical to my success at JMU and beyond. They supported my crazy projects and ideas, and I feel a deep gratitude toward them. 
What made you want to start your own business?
I'm drawn to the idea of putting together a group of really talented people and creating something new and better than anything before, especially if the challenge is high. I'm very fortunate to have the skills and education that I have, so I want to put them to good use doing something others might not.
What types of products/services does Orbbec offer?
Orbbec designs and manufactures 3-D cameras, which can see and understand the world around them in real-time 3-D. We believe that artificial intelligence requires computers that can see our world like we do, so we are making 3-D cameras for everyone, everywhere and every device.
What vision do you have for how humans will interface with computers in the future?
In a few years, it won't be possible to buy a computing device without a 3-D camera. They will be as pervasive as webcams are today. When we get to this point, the way we interact with computers will be much more natural than today. With 3-D cameras and the proper software, computers can learn and understand us in our world, instead of us having to learn about computers.
What is your favorite aspect of the field you work in?
The reaction when people see our demos and products—the look on their faces when they realize that this technology is real, not just in the movies or books about the future. My colleagues and I work with this technology every day and sometimes take it for granted, but we often remind ourselves that this is amazing cutting-edge stuff! I feel very lucky to be able to do what I do.
What advice would you give to fellow JMU "computer nerds"?
Figure out what makes you really excited about computers or technology and figure out how to get a job doing exactly that. It can be very easy to find a decent job in the information technology sector in the Washington, D.C., area, for instance, but if your job tasks don't match your interests, then after a few years you may find yourself stuck in that career path or losing your passion. Don't be afraid to do your own thing. Maybe start after hours or make a jump to full time later. Don't let anyone tell you that you can't do what you love.