Science and Technology
A visionary $2.5 million investment
---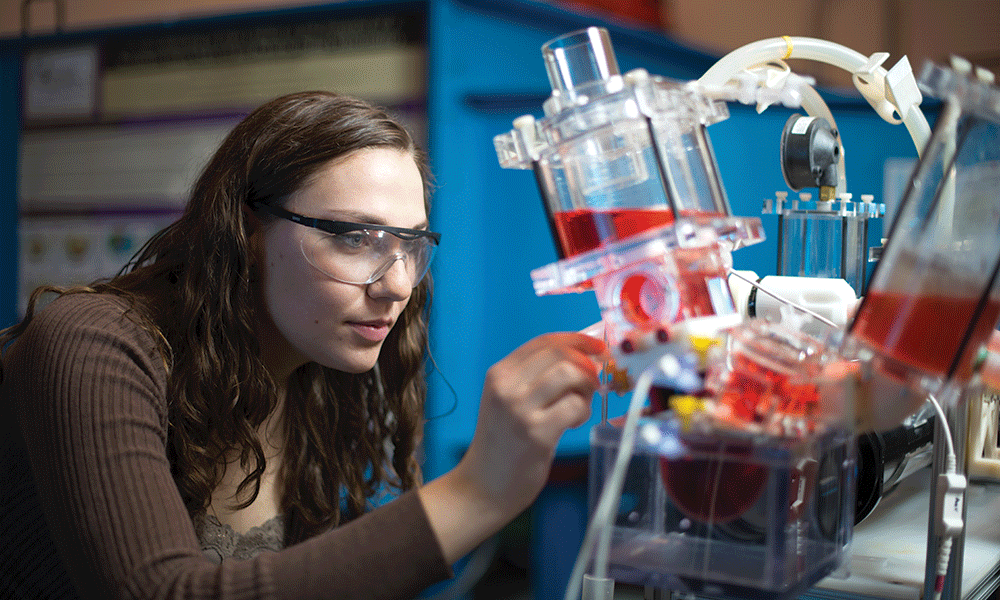 SUMMARY: Rooted in the university's interdisciplinary education and in the College of Integrated Science and Engineering's philosophy of innovation and real-life problem-solving, JMU produces engineers who design with people in mind. And this signature engineering program just got one huge vote of confidence.
---
From the Spring/Summer 2016 print issue of Madison.
Proud to be a Duke
If it hadn't been for happenstance, Jeff Tickle might have never enrolled at James Madison University.
"I'd really never heard of JMU," he says. "My neighbor happened to be Ron Carrier's cousin." When she asked the soon-to-be-high-school graduate, 'Have you thought about JMU?' he took a look.
"And the rest is history," Tickle says. That history now includes a $2.5 million gift, whose seeds rest in an experience-based understanding of the kind of engineers the real world needs.
Tickle enrolled in the fall of 1986 and immediately loved it. "When I went to JMU, I knew one person." That changed quickly when he pledged Pi Kappa Phi and found lifelong friendships.
"We still get together. We still tell the same stories," he says. "I'm proud to be a Duke."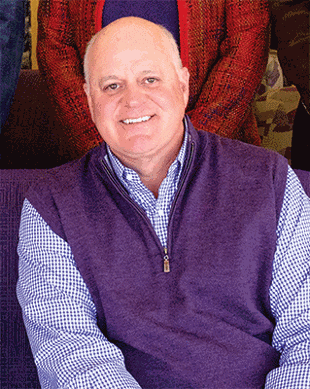 Tickle's Madison Experience was so positive, he says, "I was trying to stretch it out for another semester. But my father had another idea." One course shy of graduating, the class he needed was full. He told his father, who called "Uncle Ron," and "Lo and behold, there was an opening."
After graduating with a business degree, he worked for Ashland Chemical in Akron, Ohio, and later in Mobile, Alabama. He then returned to his home, Bristol, Tennessee, to work for a lumber company and for the family business, Strongwell, the world's largest pultrusion company. Pultrusion is a manufacturing process that combines polymers with fibers into a continuous molded product that is adaptable to thousands of industrial and commercial uses. "I enjoy different things," he says, admitting to a strong entrepreneurial bent.
His business undertakings expanded in 2001 when he started an import business. Today he's investing in properties and businesses in and around the Bristol area, including restaurants, medical offices and an assisted-living facility under construction.
Hands-on pragmatic design
When Tickle learned about JMU's innovative approach to engineering, he wanted to be a partner in its success. "When I was working for the family business, there was always a struggle for good engineers." Not just any engineers, he emphasizes, "but those who can understand process—how to do things."
"The way [JMU engineering] is structured is unique. They are producing the kind of engineers that manufacturing needs," he says. "And manufacturing is the backbone of the American economy."
JMU's engineering program combines traditional engineering coursework with hands-on design work, beginning in the first year, which is rare in undergraduate engineering. The curriculum is designed to address human and societal problems with pragmatic design, rather than a wholly theoretical approach. Tickle cites the experience of one JMU faculty member whose family owned a machine shop. "He knows what he's talking about," he says.
"Our students also do the full General Education program, which is not the case at many of our sister engineering schools," says Bob Kolvoord, dean of the College of Integrated Science and Engineering. "So they develop a broader sense of not just the technology, but the context in which that technology sits. I think that gives them a competitive edge."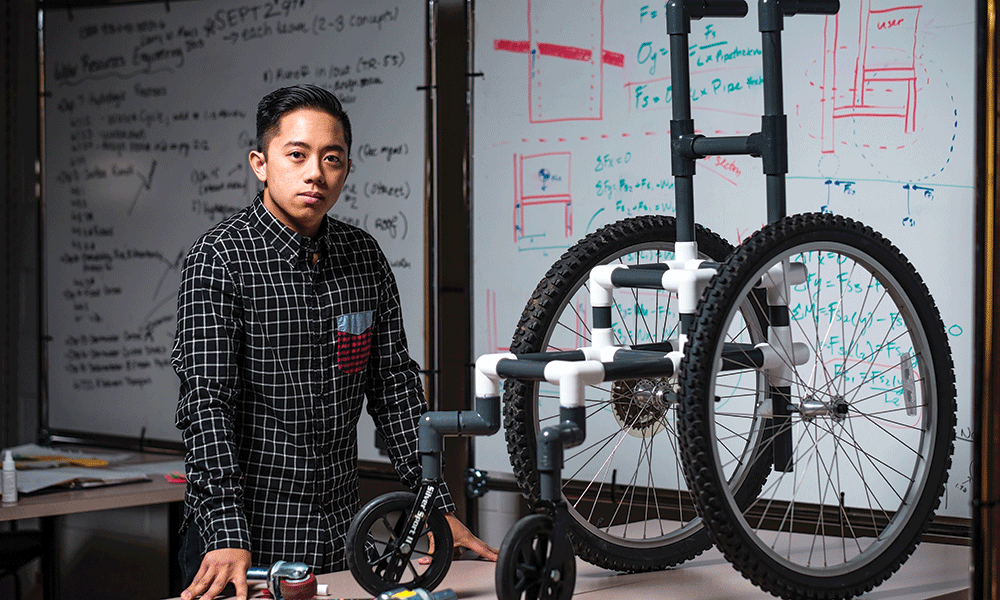 Tickle understands well the contextual relationship between education and industry due in part to a mid-career foray into teaching. "I started teaching math part time and found I really enjoyed it," he says. That evolved into a full-time job where he taught for eight years in public, private and alternative schools. "We need people going into math and science to study in those fields."
'Jeff Tickle understands this vision, and importantly, the rare opportunity to create something special together. Jeff's gift will not only help us transform Madison Engineering from good to great, but in the process nurture engineers who can make your world better.'
— Kurt Paterson, head, Department of Engineering
Seeing an opportunity to encourage this kind of essential learning, he created an endowment for JMU's College of Science and Mathematics to help students directly. Some students, he knew, worked to afford tuition, thus decreasing the time they could invest in school. His gift helps students with living expenses, so they can afford to pursue research. At last count, some 90 students have benefited from Tickle's CSM endowment.
Now turning his attention to engineering, Tickle's new, unrestricted gift provides an endowment for planning but also dollars for immediate needs—"start-up cash, if you will," Tickle terms it. "Whatever the department needs right now. Kolvoord and [Kurt] Paterson [head of the department] have a great vision. I have the utmost confidence they'll spend it frugally and wisely."
"It's significant," Kolvoord says, "when a donor demonstrates this kind of trust in our university. It gives us flexibility to be agile and responsive to the changing needs of the program. Jeff is a savvy businessman, and he recognizes that it's very hard to anticipate today what things will be like tomorrow. … Jeff's gift represents a long-term investment in our engineering program. It's going to allow us to take the next step in becoming a national model for this kind of engineering program."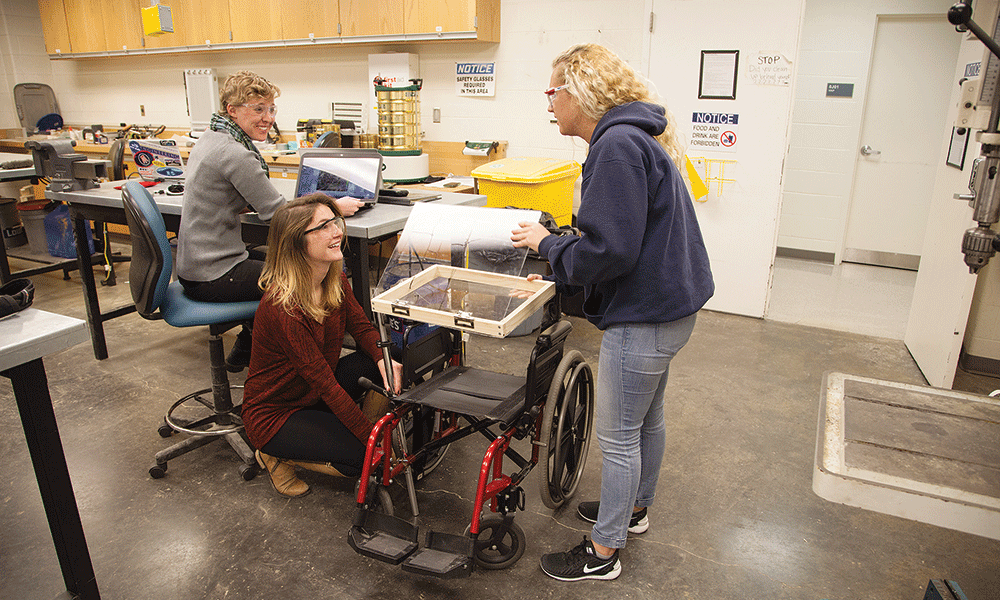 A gift that will resonate nationally
Being part of the Madison community comes naturally to Tickle. Giving back is "something I grew up with," he says. "My father is a University of Tennessee alum, and I learned you give back to your community. It's like your family. You have to take care of your family."
It's something that struck Kolvoord when he first met Tickle. "Jeff is a very down-to-earth guy," who is very connected to his local community and to JMU. "If I were to imagine the model of an engaged person, it's Jeff Tickle." Engagement is a value that Jeff and his wife, Robin, are teaching their 16-year-old son, Jet, who plays on the American Junior Golf Association circuit. Like his father and grandfather, Jet's doing more. He is participating in Leadership Links, a program to raise funds for the Nicklaus Children's Health Care Foundation. He also volunteers for his city's First Tee program and, his father adds, "He mows the lawn. That's the way I was brought up. You don't get something until you earn something."
'Jeff Tickle is a savvy businessman. His gift gives us flexibility to be agile and responsive.'
— Bob Kolvoord, dean, College of Integrated Science and Engineering
As JMU engineering begins its ninth year, its graduates' success affirms the program's innovative approach. "Some JMU engineering graduates have gone on to graduate schools, including Cornell, Penn State and Carnegie Mellon, but the bulk go directly to work," Kolvoord says. "We see them finding positions across a wide variety of industries and job types. But more importantly, they're succeeding."
"Jeff's gift is going to impact much more than engineering. It's going to have an impact across JMU. … This gift will resonate nationally amongst engineering programs," Kolvoord says. "It's going to allow us to send more of these interdisciplinary engineers out into society and to bring their problem-solving skills, their initiative, their creativity to bear on all manner of society's problems. The gift will echo far into the distance and long into the future."
"JMU engineering is going places," Tickle says, "And I hope to be another cog in the wheel to get it there."