JMU in the Community
Shadow Day to showcase careers
---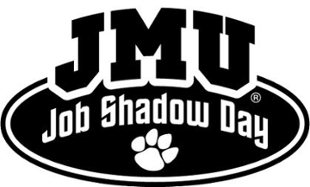 Job Shadow Day, hosted by the Office of Human Resources at James Madison University, is Thursday, Oct. 29, and will draw nearly 200 eighth-grade students from Harrisonburg, Rockingham County and local private schools.
By sponsoring the half-day event, JMU hopes that by bringing the students to a university campus they will begin thinking about professional job options and the possibility of attending college. Job Shadow Day exists to demonstrate the connection between academics and careers, all while encouraging students to learn by making their classwork more relevant and building community partnerships between local schools and JMU.
There are 19 departments participating, with over 40 faculty and staff members who will volunteer as chaperones or work in the departments.
The students will arrive on campus at 9 a.m. and will spend two hours at their assigned departments, where they will participate in activities ranging from planting flowers with the Facilities Management Landscaping department to performing experiments in a Department of Chemistry lab.
Prior to beginning the day's job shadow activities, the students will hear a keynote speech from JMU women's basketball Coach Kenny Brooks, and have a meet and greet with the Duke Dog.
# # #