JMU in the Community
Donors offer to match gifts to Alison Parker Memorial Fund
---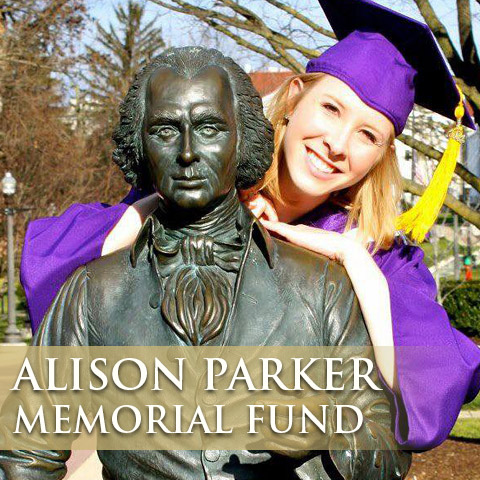 As of Friday morning, James Madison University had confirmed that just over $25,000 in gifts and pledges to support the Alison B. Parker Memorial Fund had been received to date. Later that day, local alumnus and member of the JMU Alumni Association Board, Joe Showker ('79) and his wife Debbie ('78), pledged to match the NEXT $25,000 given, dollar for dollar.  Their hope is to help the Parker family in celebrating the memory of Alison here at JMU through the legacy of a permanent endowment.  The Parker family has asked that the scholarship be awarded to a student in the School of Media Arts and Design at JMU.
WDBJ television reporter Alison Parker and her colleague were killed on Wed., Aug. 26, 2015 while reporting live from Smith Mountain Lake in Virginia.  Another individual was seriously injured.  Alison graduated from James Madison University in 2012 with a bachelor's degree in media arts and design.  She was a reporter and editor for the student newspaper, The Breeze, and a member of Alpha Phi sorority.
Those who knew Alison remember her fondly.  "We talked about Alison in our classrooms as the example of who you should try and emulate as a journalism student. She never backed away from a story. Never backed away from an interview. Even at 19, she had a rare ability to command a room and put interviewees at ease after just one conversation. She was like a light bulb that was always on," said Assistant Professor Ryan Parkhurst, her academic advisor and broadcast journalism professor.
Gifts to the fund can be made online or by sending a check to:
James Madison University
ATTN: Alison B. Parker Memorial Fund
Advancement Gifts & Records MSC 3603
Harrisonburg, VA 22807
# # #
Aug. 29, 2015