Nation and World
Great university, food, newspaper says Princeton Review
---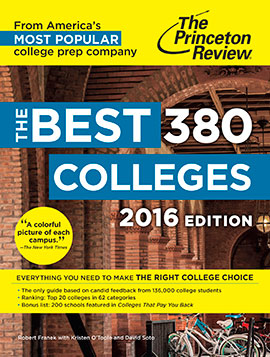 James Madison University is among the nation's best institutions of higher education as ranked by The Princeton Review in its annual survey of college students.
JMU earned a place in "The Best 380 Colleges: 2016 Edition," the guide the education services company publishes to spotlight outstanding colleges and universities. The annual guide includes profiles of each institution and rankings in 62 categories. A total of 136,000 students at the 380 top colleges rated their schools based on their campus experiences.
JMU was ranked No. 6 in the Best Campus Food category and No. 11 in the Best College Newspaper category. The Breeze is JMU's student newspaper.
JMU has a reputation as "a school that values education, respect, and integrity," according to student comments to the survey. Most students agree that JMU is an "inspiring environment filled with students striving to be productive members of society."
# # #
Aug. 4, 2015