News
Meet JMU's Newest Faculty
---
The College of Business welcomes 10 new faculty members for the 2014-2015 academic year.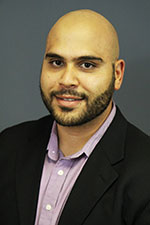 Belal Abdelfettah
Visiting Professor of Computer Information Systems and Business Analytics 
Abdelfattah's hometown is El Paso, Texas.
Education: Ph.D., M. A. and B.A., El Paso, Texas
Areas of Expertise: Social Media, Cloud Computing, Digital Divide, Health Informatics, Culture, Ethics, Technology Literacy, Business Analytics
Courses Teaching: Business Statistics, Systems Analysis and Design, Visual Basic Programming
About his decision to join JMU Faculty: For the dedicated faculty and highly engaged students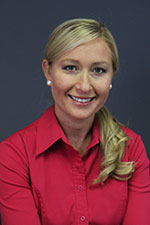 Amanda Deerfield
Visiting Professor of Economics 
Deerfield's hometown is Richmond, Kentucky.
Education: Ph.D., M.B.A. and B.A, University of Kentucky.
Areas of Expertise: Foreign Aid, Economic Growth, Macroeconomics
Courses Teaching: Economics 200
About her decision to join JMU Faculty: " I chose JMU Faculty for the reputation of a collegial and supportive network and to instruct world-class students"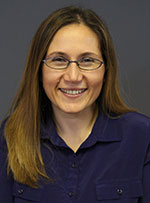 Irem Demirkan
Visiting Professor of Management
Demirkan's hometown is Izmir, Turkey.  You can read more of her work at https://jmu.academia.edu/IremDemirkan.
Education: Ph.D. and M.A., University of Texas; B.A., Bogazici University, Istanbul-Turkey
Areas of Expertise: Inter-Organizational Relationships, Networks, Strategic Alliances, Strategy, Innovation, Exploration, Exploitation Framework, Family Businesses, Entrepreneurship
Courses Teaching: Interpersonal Skills
About her decision to join the JMU Faculty: For the world class faculty and a good brand
Nic Huang
Visting Professor of Computer Information Systems and Business Analytics 
Huang's hometown is Tainan City, Taiwan. 
Education: Ph.D., University of Wisconsin-Milwaukee; M.A. San Francisco State University, University of Oregon; B.A., Chung-Yuan Christian University
Expertise: Human Computer Interaction (HCI), Information Systems Security Management and Assurance, eBusiness, Social Media, Network Technologies,
Courses Teaching: CoB 204, Computer Information Systems
On his decision to join JMU faculty: "JMU is a perfect university for my #1 work-life balanced career choice, and JMU is highly driven to foster student success. Also, students are polite and motivated."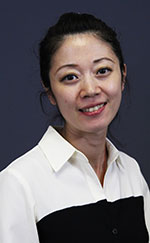 Fiona Xiaoying Ji
Assistant Professor, Department of Management
Ji's Hometown is Beijing, China. You can find her at twitter.com/FionaJI 
Education: Ph.D. Virginia Tech; M.A., Grenoble Graduate School of Business; B.A., China Foreign Affairs University
Areas of Expertise: Business Strategy, International Management, Organizational Learning and Entrepreneurship
Courses Teaching: COB300A, Principle of Management
About her decision to join JMU Faculty:  "I chose JMU due to the reputation for excellence and continuous improvement in student learning and for commitment to prepare students to be active citizens in a global market. Also, the faculty members from the College of Business at JMU demonstrate a strong commitment to a balance of teaching and research."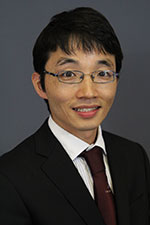 Mikihiro Sato
Assistant Professor in the School of Hospitality, Sport and Recreation Management
Sato's hometown is Niiza, Sitama, Japan. Learn more about his research at his Research Gate Page: http://www.researchgate.net/profile/Mikihiro_Sato.
Education: Ph.D., Temple University; M.B.A and M.S.A., Ohio University; B.S., Tokyo Institute of Technology
Areas of Expertise: Sport and Well-Being Health Promotion through Physical Activity
Courses Teaching: SRM438 Human Resources in Sport and Recreational Management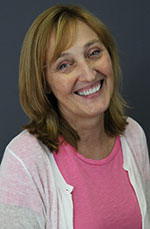 Irana Scott
Assistant Professor of Accounting
Scott's hometown is Nickelscille, Virginia.
Education: Ph.D., University of Memphis; M.A. and B.A. from East Tennessee State University
Areas of Expertise: Accounting Fraud, Corporate Cash Flows, Tax, Revenue Recognition and Manipulation
Courses Teaching: Advanced Tax
On her decision to join JMU faculty: "I taught at JMU as an instructor before going back to school to get my Ph.D. I came back because of the people in the accounting department and the accounting department director."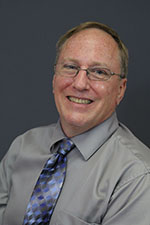 J. Andy Wood
Professor, Wardniski Family Foundation Faculty Fellow, Academic Unit Head Marketing
Wood's Hometown is Indialantic, Florida. Follow him on Twitter at @cheatlakegator. 
Education: Ph.D., Georgia State University; M.B.A., University of North Florida; B.S., University of Florida
Areas of Expertise: Professional Sales and Sales Management; Neuromarketing, Non-verbal signals; Global Marketing; International Market Selection; Meta-Analytic Methods
Courses Teaching: Principles of Marketing


Also joining the College of Business is: 
Dr. Jang Ho Kim, Visiting Assistant Professor of Finance and Business Law