News
The future of UREC
---
For those around campus, the construction around James Madison's University Recreation facility is hard to miss. Work on the expansion, which will double the size of UREC, has been in full swing since April 2014.

The expansion is expected to be completed in December 2015. At that point, the renovation of certain existing spaces will begin, and wrap up by summer 2016. All spaces are slated to be fully operational by fall 2016.

In the meantime, UREC has been working to minimize inconveniences and interruptions to gym goers.

The below photos and renderings show the current and future states of UREC. For more information on the project, click here.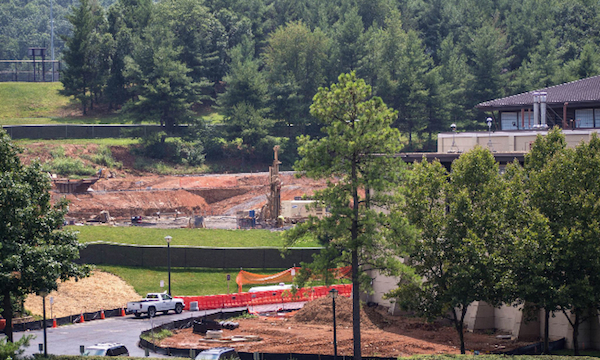 The current state of construction [Photo Credit: Eric Rippel, UREC]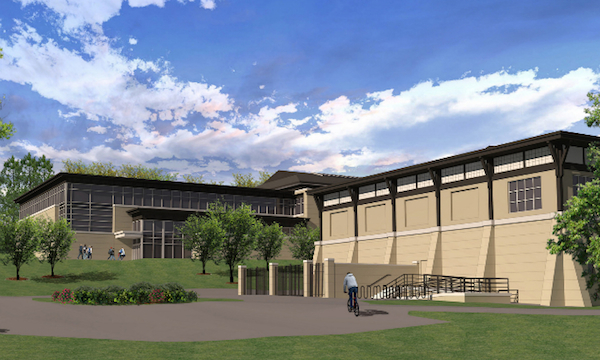 Exterior View from Lower ISAT Steps
A new traffic circle will provide access for buses, drop offs to the new Special Events Gym and adventure center rental pick-ups.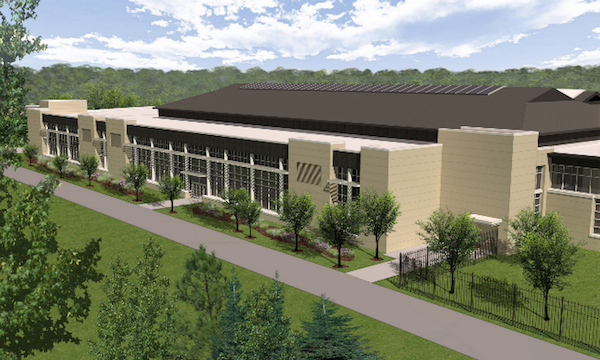 Exterior View from Hill Behind UREC/Upper Turf
The windows in the rear of the facility will look into the new group fitness spaces.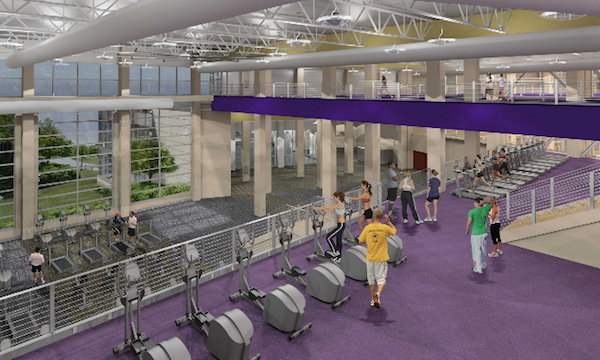 Weight, Fitness and Cardio Spaces
The new spaces will be approximately two and a half times the size of the current space for these activities.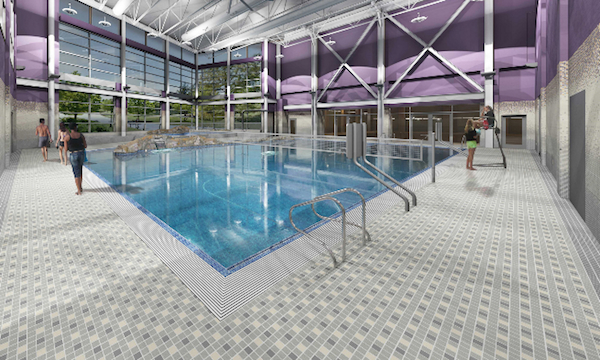 Fitness/Instructional Pool and Hydrotherapy Spa
The new pool will be slightly warmer in temperature and will feature a jetted fitness channel, in-water volleyball court and basketball hoops. Three Universal Changing/Restrooms will be added as well.
###
Sept. 2, 2014