News
Professor recognized for education research
---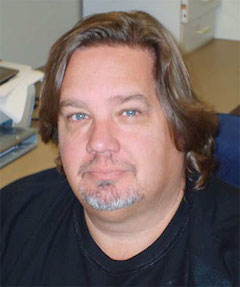 Dr. David Daniel, professor of psychology at James Madison University, has been named one of the most influential researchers in the field of education for 2014.
The annual Rick Hess Straight Up Edu-Scholar Public Influence Rankings highlight the top 1 percent of professors and researchers in the U.S. who are helping drive public debate about education. The list, from Education Next editor Rick Hess, includes scholars at some of the nation's premier research institutions, including Harvard, Stanford, Indiana University, the University of Michigan and the University of Virginia.
The rankings are based on eight factors: a Google Scholar score; book points; the author's highest-ranked book on Amazon; the number of times the scholar was quoted or mentioned in education press, blogs, newspapers and the Congressional Record; and a Klout score, the number of times the individual is retweeted, mentioned, followed, listed and answered on Twitter.
As a researcher, Daniel is focused on translating findings in neuroscience, cognitive science and other fields to classroom practice. He has received the award for "Transforming Education Through Neuroscience" from the Learning and the Brain Foundation and the International Mind, Brain and Education Society, for which he serves as managing editor of the journal Mind, Brain and Education.
"In a field where it's easy to get carried away by theory, David Daniel stands out as a voice for keeping the eye of the scientist on the classroom — as well as encouraging teachers to keep an eye on the laboratory," wrote Dr. Daniel Willingham, professor of psychology at the University of Virginia and a fellow RHSU influential education scholar.
In the classroom, Daniel's influence is no less evident. At JMU, he teaches courses ranging from General Psychology to Life Span Human Development to education seminars, and is known for seamlessly blending television, movie clips, references to popular culture and wit into his lessons. He has won numerous accolades for his teaching at Madison, including the Distinguished Teacher Award in the General Education Program (2014) and the department of psychology's Outstanding Teaching Award (2013), and was voted Best Professor by JMU students (2013). Nationally, Daniel has been recognized with a Teaching Excellence Award from the Society for the Teaching of Psychology (2012) and inclusion in Princeton Review's 2012 book of "Best 300 Professors." He has also been nominated for the Carnegie Foundation's U.S. Professor of the Year.
###