News
2014 Summer Improvements
---
Summer is an opportune time to undertake a wide variety of campus improvement projects designed to enrich the learning environment and improve accessibility, efficiency and safety.
Listed below are approximately 50 projects underway or planned ranging from capital construction projects to the replacement of fire alarms.
JMU also is excited to welcome our new partner, PepsiCo, to campus. The JMU community and visitors will enjoy a wider variety of choices among the portfolio of global brands that PepsiCo will offer.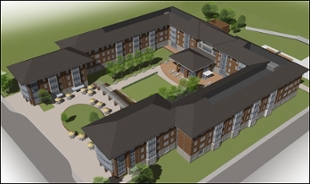 Capital Projects
Grace Street housing
UREC expansion
Montpelier Hall demolition
Student Success Center
Newman Lake
University Park event parking lot
Steam line
Alumnae Hall
Anthony Seeger Hall
Burruss Hall
Replace roof
Re-design parking lot
Carrier Drive
CISAT
Constitution Hall
Converse Hall
Duke Hall
Festival
Replace floor in dining areas
Field Hockey
Gibbons Hall
Overhaul cooling tower
Steam line repairs
Godwin Hall
Grace Street Parking Deck
Repairs to top level
Update lighting
Health and Human Services
Pressure wash building and seal joints
Roof  and drop ceiling repairs
Hillside Tennis Courts
Madison Hall
Memorial Hall
Music Building
Newman Lake
North Campus
Parking Lots
C12: mill and resurface
C-2: replace steam lines
M: repairs
V: repairs
Philips Hall
Roop Hall
Renovate 2nd floor
Replace chilled water coil
Soccer Field
Softball Field
Student Success Center
Varner House
Veteran's Memorial Park
Softball field turf upgrade
Warren Hall
White Hall
Wilson Hall
Wine-Price
Move basement occupants to Duke Hall
Repair exterior cracks