JMU in the Community
Caring is the goal
---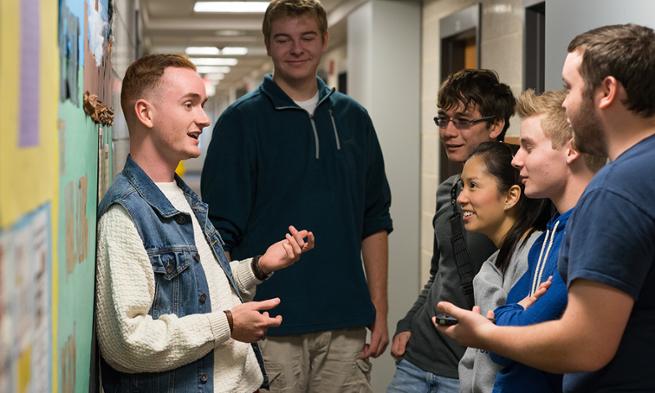 Jared Farnsworth ('16) is going to help a lot of people.
Madison Forever Scholarship donors helped keep Farnsworth a Duke, and the Richmond, Va., native plans to make the most of that assistance.
"My main goal in life is to show people that someone else cares about them," says Farnsworth, who may pursue a teaching career after earning his elementary education degree or perhaps parlay his current Wayland Hall resident assistant job into a college student affairs career.
Farnsworth, one of five siblings and on track to be the first in his family to graduate college, reached out for financial help after his parents were forced to declare bankruptcy.
When he learned of his Madison Forever award, "I was definitely blown completely away, and I continue to be so grateful to everyone who gave to this fund," Farnsworth said. "I don't know what I would have done if it weren't for this money."
Farnsworth is making his mark while here — Madison Project a cappella performer, RA, elementary education major with concentrations in mathematics and science — and through it all, he is learning that his future is in serving others.
Says Farnsworth, who brought with him a 4.2 cumulative high school GPA and continues to achieve and learn, "I was the shy guy in high school, and I definitely want to help people who are like that by making sure that they are included and hopefully giving them a comfortable place to explore their lives and futures."
Want to help more students stay at JMU?