Science and Technology
Predicting sports success
---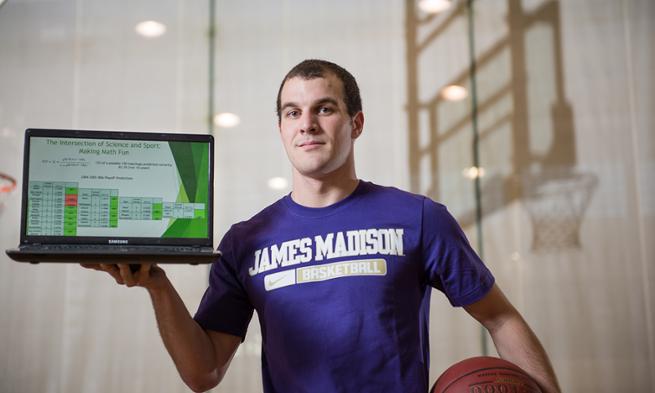 Math major John Ellis took his research into a favorite field
John Ellis spent his summer formulating a model to predict the success of teams consisting of larger-than-average humans, a.k.a NBA teams.
Ellis, a senior math major who will graduate in December, worked with statistics from the 2002-2003 season through the 2011-2012 season.
To run the model, he would choose one of the 10 seasons as a test. The model would then determine, based on statistics from the other nine seasons, the results of each round of the playoffs in the test season.
Best of all, Ellis said, was that the model's accuracy remained consistent, picking winners correctly about 85 percent of the time, whether he picked an early season from the dataset or a late season.
While the model is not set up to predict what will happen in the upcoming season, Ellis said he could work with the numbers to do that. However, the accuracy might not be as good.
An avid basketball fan, Ellis said one of the most rewarding aspects of the project was working in a subject area he enjoyed. "I was rewarded with something I really wanted to do," he said.
'I was rewarded with something I really wanted to do'
Summer research opens unexpected pathways of discovery and opportunities to make new connections and become involved in something completely different from anything students may have experienced before.
Ellis' project attempting to predict the success of National Basketball Association teams in playoff series was just one of 14 projects student math researchers tackled this summer at JMU. Other projects involved a roundworm locomotion study, modeling the monarch butterfly life cycle and exploring how a multi-legged robot could change speeds. The student researchers received stipends for their work, some funded by the National Science Foundation and others funded internally.