JMU in the Community
On to the next chapter
---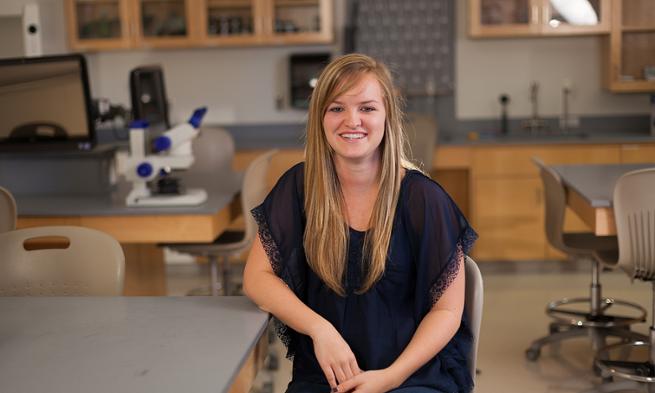 Camisha Matthews ('14) expects to make her mark in the graphic design world in a big way some day. 
Thanks in part to Madison Forever Scholarship gifts, Matthews gets the opportunity to finish at JMU and also study in Vienna during the summer alongside William Tate, one of her favorite JMU professors.
All this is happening while her mother fights a second bout with cancer.
"I am so grateful for this scholarship," says Matthews, a Round Hill, Va. native who put on an art show at a downtown Harrisonburg restaurant this fall after being hand-picked by the restaurant owner. "I have gotten a great education at JMU, and I would not have been able to finish here without the help," Matthews says. "I am super excited to get to the next chapter of my life, yet will be sad to leave JMU because it's been so good to me."
After a degree and Vienna, Matthews has her eye on the Portland, Ore., graphic design scene. No stranger to work, she has held down various jobs each year since her freshman year while riding the roller coaster of uncertainty with her ailing mother and her younger sister.
Matthews, who says she chose JMU "because people here are so interested in you and in getting you excited for what they have to offer you to help you have a better life once you leave here," is beyond excited to etch the next chapter on the canvas of her future.
Calling Vienna "one of the design meccas of the world," Matthews adds, "I am so excited to see where that kind of exposure leads me."
Want to help more students stay at JMU?