Science and Technology
Never-ending search for answers fuels Constantin
---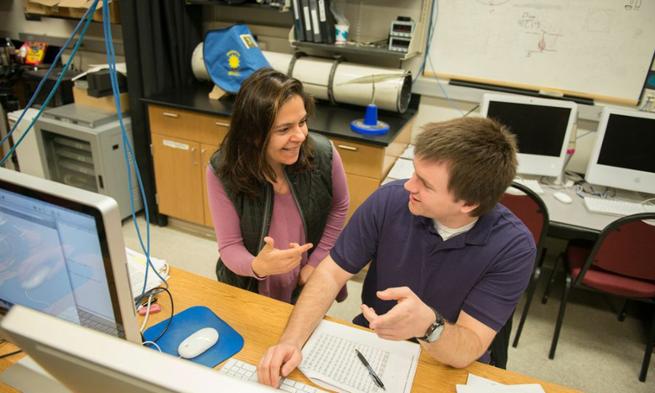 For every question she answers, at least one more question arises, and that's one of the reasons Dr. Anca Constantin is passionate about being an astrophysicist.
"I am never bored and I learn continuously," said Constantin, a native of Romania who was born with a fondness and aptitude for mathematics. "Every time we get an answer, there are at least a few new doors that we need to open, new questions to ask, new research projects to tackle."
Constantin took an interest in physics during high school when she realized the role mathematics played in the science. "I have always enjoyed solving math problems and by the time I realized that I can get a deeper understanding, or even a slight grasp, of how things work by putting 'the system' into an equation, I was hooked," she said.
Her interest in astrophysics developed as a graduate student at Ohio University. "I think it's hard to neglect the awe of astronomy, but the real involvement with the science of it came when I learned that I could actually use all the quantum mechanics that I loved to decipher the properties of light coming from matter swirling around a supermassive black hole."
As for teaching, Constantin enjoys watching students practice what they have learned and she says she's at her best when her students ask questions. "I love it when they go on and apply what I discussed with them in class or in the lab to increasingly complex situations."
Before joining JMU in 2009, Constantin held research positions at Drexel University and at the Harvard-Smithsonian Center for Astrophysics.  She has been an observer at the Kitt Peak National Observatory and Multiple Mirror Telescope Observatory, both in Arizona, and is actively working with data from the Hubble and Chandra space telescopes.
Posted March 4, 2013