News
College of Business students promote diversity
---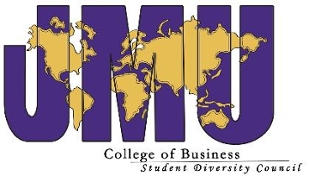 JMU has many resources for diversity awareness and collaboration, including a Diversity Task Force, grants and education programs.  However, the College of Business is unique because it has the only student-run diversity council on campus. Since 2010, the CoB SDC has been promoting awareness of the increasing importance of diversity in modern-day business and creating an environment that fosters various perspectives.  This Saturday, Feb. 9, the CoB SDC will hold its first diversity conference. 
Diversity benefits a community in many ways.  According to Tiffany Fung, a senior computer information systems major and the diversity council's president, "In my opinion, the biggest problem is that students do not have an open heart and mind to new ideas.  Differences are inevitable, but studies have shown that a heterogeneous group almost always outperforms a homogeneous group. Students need to learn to step outside of their comfort zones in class and think outside the box."  
Fung got involved with the CoB SDC her freshman year because the council's mission is to provide students with opportunities they would not normally have.  "The council offers diversity events, giving presentations to other students and departments across campus, networking with recruiters, and meeting other students and clubs," said Fung.  Unlike faculty or staff diversity councils on campus, the CoB SDC is unique because it allows students to really get involved and produce student-run, student-focused diversity outreach programs.
"I hope to let students know that diversity is a serious and important matter. It will play a big part in their future careers and impact their work. I hope that we can keep this upcoming diversity conference an annual event to bring more students to the conference to learn about the different aspects of diversity," says Fung.
The diversity conference, "Leading in a Multicultural Society," will discuss diversity and leadership with topics such as "How am I diverse," "Different aspects of diversity," "Diversity dilemmas in the workplace," and "Why is diversity important."  Workshops and panels will be led by College of Business professors, students and various companies such as Deloitte, IBM and Grant Thornton.    Fung says the objective of this conference is "to teach students about all the facets of diversity and how to use this knowledge to help them better lead or work in the future." The CoB SDC is very excited to have JMU President Jonathan Alger as the keynote speaker.
"Leading in a Multicultural Society" will be held this Saturday, Feb. 9, from 9 a.m. to 3 p.m., in Zane Showker Hall, Room 105.  The conference is free and open to all business majors.  Breakfast and lunch is included with registration.
# # #
by Cassandra Lenski
February 7, 2013