Madison Connection Gives 100 percent
---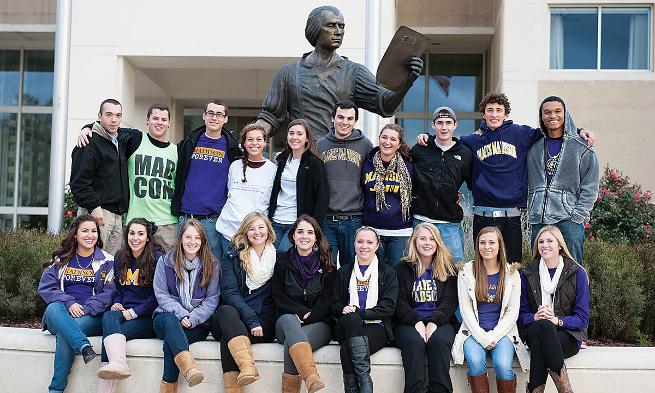 Madison Connection student callers support JMU and rekindle connections
By Gabrielle Piccininni ('11)

"I gave to Madison Forever with my fellow Dukes in mind," says Olivia Weber ('15), the 2012-13 Madison Connection manager. "I know my gift will help a student continue the JMU experience. That 100 percent of the Madison Connection student calling team made our own personal gifts speaks volumes about our belief in the importance of the initiative. We practice what we preach."For the second year, every student caller in the Madison Connection program has made a financial gift to JMU. Nearly 40 trained student leaders work in the Madison Connection calling center to contact alumni, parents and JMU friends to request support for JMU. These annual gifts—given to the Madison Forever Vision Fund—facilitate JMU's immediate financial needs and support academic program enhancements, faculty research and numerous other needs.
Matt Salvatore ('08), staff director of the Madison Connection, says, "The fact that every single student caller in the past two years has personally donated demonstrates a level of commitment that is remarkable and inspiring."
Want to join in? Give now.
Published: Sunday, January 1, 2012
Last Updated: Thursday, November 15, 2018