News
Summertime in ORL
---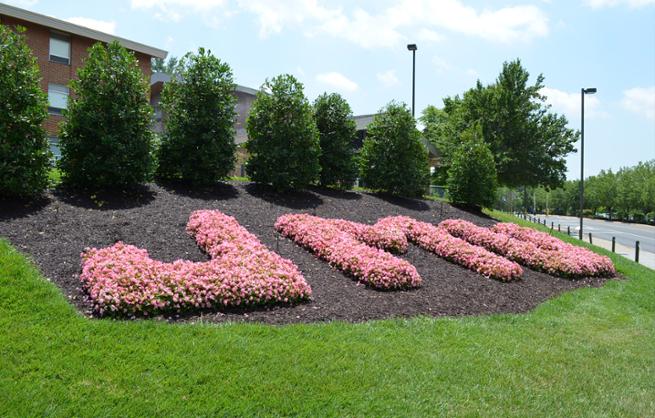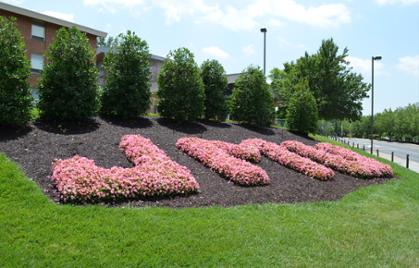 While most people think of summer as a time to relax, the opposite is true for the Office of Residence Life. Summer is a busy time for ORL because of two big tasks: housing assignments and preparing the halls for another year.
Housing Assignments
"Most simply, we spend the majority of the summer making sure that every student at JMU that is supposed to be living on campus has a space," said Katie Musar, Assistant Director of University Housing.
Conveniently, most of ORL's housing paperwork is now available online, so once students have been accepted to JMU they can easily begin the process of signing a housing contract, as well as filling in their lifestyle, roommate and hall preferences.
"As soon as May comes around, and all the current students living on campus have left, we start following up with our incoming class to see who hasn't done what they need to do in order to live on campus in the fall," said Katie.
This year, like many other years in the past, the incoming class is larger than initially anticipated. The Housing Office has to accommodate every first year student on campus so they take the lead in figuring out who is actually planning to attend JMU in the fall and who isn't.
"We make a lot of phone calls. We figure out who hasn't finished their housing contract and contact them. There are some people who we have called at least a dozen times and still have no answer from," she said. "In May there was a list of about 300 students who had paid their deposits but hadn't filled out a housing contract. We are two weeks away from move in and still have 14 students that are on that list." 
Summers in the Housing Office are really all about the numbers. One thing the staff tracks is how many contracts ORL has vs. how many students have paid their deposits.  Determining this number also helps establish exactly how many temporary triples will need to be assigned in order to accommodate every student.
Each year, a small percentage of the incoming class is assigned to temporary triples when room assignment notifications are sent out.  Through cancellations, withdrawals, and transfers, the Housing Office actually begins de-tripling these spaces prior to students moving onto campus. 
"One thing that surprises people is how many temporary triples end up wanting to stay together. There are many reasons for this but I think one of them is because of location. Temporary triples are placed in the more popular locations on campus so students would rather stay together than move somewhere they find less appealing," she said. "We also have students that just really get along with their two roommates and want to stay together for the entire year."
The Housing Office also spends summers planning and organizing Move In so that every student can start their JMU experience with ease in their new home away from home.
Hall Preparation
Every summer, the Business Operations Office in ORL spends millions of dollars and countless hours making sure every aspect of each hall is ready for a new school year. 
Business Operations starts every summer with a two-fold paint inspection. This inspection is the one time during the year that Joan Houff, Associate Director of Business Operations, gets a complete look at every residence hall on campus.  
"We head out into every building and decide which need miscellaneous painting, looking specifically for walls that really need it or ones that are damaged," Joan said. "We also take notes on which halls need to be completely painted in the future. We usually paint about four full buildings a year."
The second portion of the paint inspection determines what big projects need to be done in the upcoming years. Some bigger projects include new flooring, as well as fixing parts of a building that just aren't wearing well.
"When you've got 30 buildings to maintain you really have to plan when updates will take place," she said. "For instance, we can't replace all of the fire alarm systems in one summer, so we plan and space them out."
In addition, every year an entire summer crew is hired to go through each hall changing mattresses, replacing broken furniture, changing mini blinds and screens, all the way down to smaller things like fixing missing feet on desks. 
Business Operations also manages card access and keys to all the halls, indluding giving and removing access for each outside contractor hired during the summer. They also handle all of the billing that follows room condition inspections once students move out in May.
Outside of the things that ORL does in the summer, Facilities Management performs sweeps of each hall too. For instance there's a carpentry sweep, in which everything that is wood in each room is checked and fixed. Some of the other sweeps include locks, heating and cooling, electrical and plumbing.
One of the biggest sweeps of all is the one that housekeeping performs. Their process is called a total clean, and takes around 1 to 2 weeks per hall to complete. This intense clean includes washing the blinds, walls, cleaning the floors, basically leaving no surface untouched. A total clean costs on average $20,000 per building.
It's the Most Wonderful Time of The Year!
While summers can be hectic in ORL it is also one of the most anticipated times of the year.
"Summers in ORL are a good time not only because we get so much done, but because it's a nice change of pace. It lets us get out of the normal routines we have during the academic year." said Joan. "However, we look forward to the return of the students." 
By Megan Martin ('11)
Last Updated: Wednesday, July 4, 2018