News
Furious Flower announces winners of national poetry contest honoring Gwendolyn Brooks
---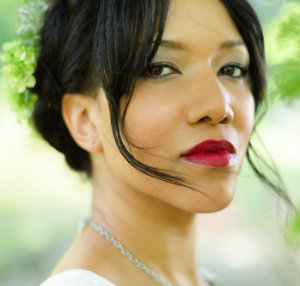 Tiana Clark (top right), a graduate student at Vanderbilt University in Nashville, Tennessee, has won the $2,000 Gwendolyn Brooks Centennial Poetry Prize, a national poetry contest run by the Furious Flower Poetry Center at James Madison University. 
Honorable mention and $1,000 go to Clemonce Heard (bottom right), a graduate student at Oklahoma State University. 
Both awards will be presented April 17 at JMU by Nora Brooks Blakely, the daughter of the late poet. Clark and Heard will present their work along with contest judge Patricia Smith, a renowned poet from Chicago. April is National Poetry Month.
Clark said, "I have returned to [Brooks'] poems again and again because she is one of my main models and invisible permission-slip givers with how to break and make new forms. She teaches me how to say the thing, and then complicate the thing with nuance and depth, how to say the bombastic thing, how to fit inside and outside of form, how to use the classics and then subvert the classics." 
An elder of Black Arts, Brooks was known for her support of up-and-coming writers. The poetry center's national prize seeks to continue her legacy by providing both recognition and financial support to emerging poets.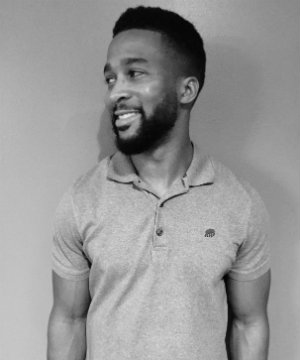 Clark is the author of Equilibrium, selected by Afaa Michael Weaver for the 2016 Frost Place Chapbook Competition sponsored by Bull City Press. She is also the winner of the 2016 Academy of American Poets University Prize and 2015 Rattle Poetry Prize. She serves as poetry editor for Nashville Review at Vanderbilt University. 
Heard is cofounder of Brainy Acts Poetry Society (BAPS), a spoken word student organization established in 2010 at Northwestern State University of Louisiana. He is also the poetry editor at Door is a Jar online literary magazine. 
Poems by Clark, Heard and finalists will be published by the literary journal Obsidian.
* * *
This award is part of Furious Flower's Gwendolyn Brooks Centennial Celebrations, which kicks off National Poetry Month with the opening of a photographic exhibit in JMU's Prism Gallery on April 1, 2017.

Last Updated: Wednesday, July 4, 2018