News
Leaving his mark on Madison
---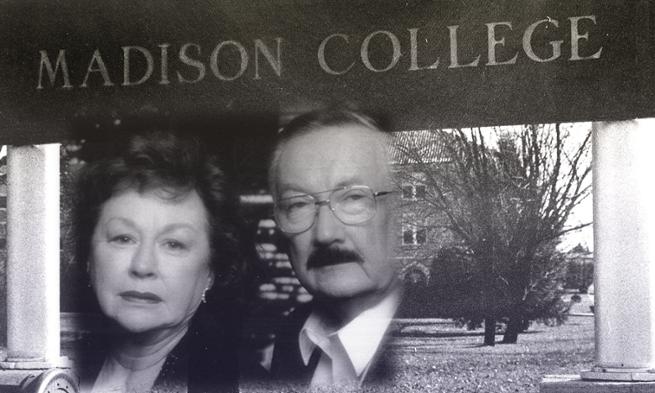 Remembering Charles Wynes for his love of Madison and giving back.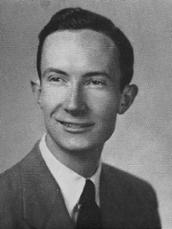 Charles Wynes' legacy gives back to a university that he says gave him so much.
"It was a long time ago, in a very special place – Madison College, in the years 1948-1952," Charles Wynes once wrote in a reminiscence of his school days. "Today, of course, James Madison University is a large, much respected, regional university. But it is no less home."
When Wynes arrived at Madison College in 1948, he was prepared to work hard for his education. "He had at least three or four jobs going at one time. That's how much he wanted an education and I admire him for it," his widow, Carolyn Wynes, said recently. "He was the first one in his family to go to college, and he was determined to make a mark in life."
As one of the first men to enter Madison College, Wynes made his mark by helping to usher in future generations of men.In a 1989 letter, Wynes expressed his appreciation for what the university had provided him. "I don't mind telling you, as I have told others, that James Madison University, freed me as a tenant farmer's son, to be the first in my family, ever, to get a college education." Wynes said, "I owe JMU a great deal, and I am ever mindful of it."
Making his mark
Long before his June 13, 2014, death, Wynes had committed himself to giving back to JMU. He had always kept in touch with the history department and gave back financially in many ways. He and Carolyn also established the Charles E. Wynes ('52) and Carolyn G. Wynes Endowment for the History Department. "He was very conscious of the needs of students to have financial support; to help them finish their education," said Michael Galgano, former head of the Department of History. In keeping with his desire to help students of Madison succeed academically, Wynes recently chose to give half of his estate gift to the Madison Forever Scholarship Fund.
Old Madison College, which Charles Wynes regarded as his home away from home.
As one of the first men to enter Madison College, Wynes made his mark by helping to usher in future generations of men. "He decided that it was time to let the gate open," Mrs. Wynes said. "They went before a committee asking to … let gentlemen come in, and they did. He was instrumental in doing that."
At Madison, Wynes served as president of the Men's Student Government and of the Virginia Association of International Relations Club during his senior year. Wynes was also featured in Who's Who in American Colleges and Universities, in addition to being a part of the YMCA and the Delta Kappa Fraternity. He dedicated himself to his studies, and was very fond of his professors. "They were all, each in his or her own way, good teachers who, I like to think, helped develop the best in me — as a historian, of course, but, much more importantly, as a human being," Wynes said in his letter.
Wynes went on to receive his M.A and Ph.D. at the University of Virginia. He met Carolyn at the University of Georgia, where he served as an assistant professor, associate professor and assistant dean at the College of Arts and Sciences. "He threw his life into the university, and he was there for almost 40 years," his widow said. Wynes is also known for writing many books including, Charles Richard Drew: The Man and Myth, the biography of an African-American doctor who perfected the use of blood plasma.
Falling in love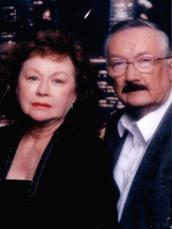 The Wyneses are also members of the Madison Founders Society, a legacy society, which was created to recognize donors who have remembered James Madison University in their wills and estate plans. "We think of someone who makes a gift like this as someone who thinks of the university as family," said Ginna Bauhan, a coordinator in JMU's Office of Planned Giving. "To us it's that special—that he would honor JMU in this way.
In fact, Wynes' own words recall that family feeling. "All in all, it was a wonderful time – of youth, of hope, of dreams, and even of promise. But most of all, Madison College was a wonderful place from which to launch one's self into the larger world. It was, I believe, the best possible place for me," Wynes said. "Indeed, Madison College prepared me well for later life: first, as a naval officer; then as a graduate student; and finally as a member of the academic world that I first found, and fell in love with, in September 1948."
Dr. Wynes and his wife Carolyn met at the University of Georgia, where he taught for many years.

Last Updated: Wednesday, July 4, 2018