Media Arts and Design
The Breeze Seeks to Reconnect
---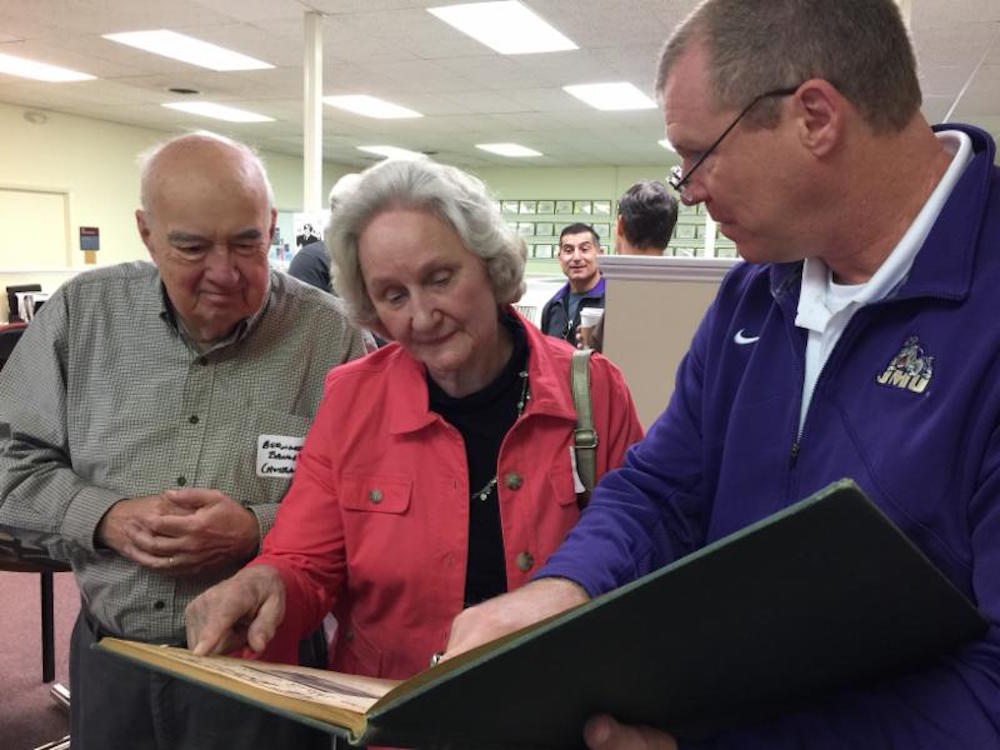 SUMMARY: The Breeze reached out to alums to connect generations of producers during Homecoming weekend.
---
The Breeze's Homecoming Open House on Saturday was a great time of connecting the generations of Madison students who have produced The Breeze. 
Sean Cassidy ('15) and Stephen Jaffee ('85) learn about their connections in Washington, D.C. as Cassidy works at the Federal Reserve and Jaffee works at the International Monetary Fund.
Some alums, like Anna Hollowell Bangley ('57, ), could hardly believe how far The Breeze has come since its early days. Bangley remembers working out of cramped office space in the basement of a dormitory, selling advertising for a publication that reached a student body of 1,200.
Other alums from the 1980s remembered when "cut and paste" was a physical, literal way of putting the paper together. 
Retired professor and adviser from the 1980s and 1990s, David Wendelken, returned to reconnect with The Breeze and one of his former students and colleagues, current general manager, Brad Jenkins.
The Breeze is grateful for those who could attend, and hope to continue to connect with alums at other times throughout the year.
Published: Tuesday, November 1, 2016
Last Updated: Thursday, April 5, 2018