Media Arts and Design
'Find the humanity:' What happens when the press comes calling after a tragedy
---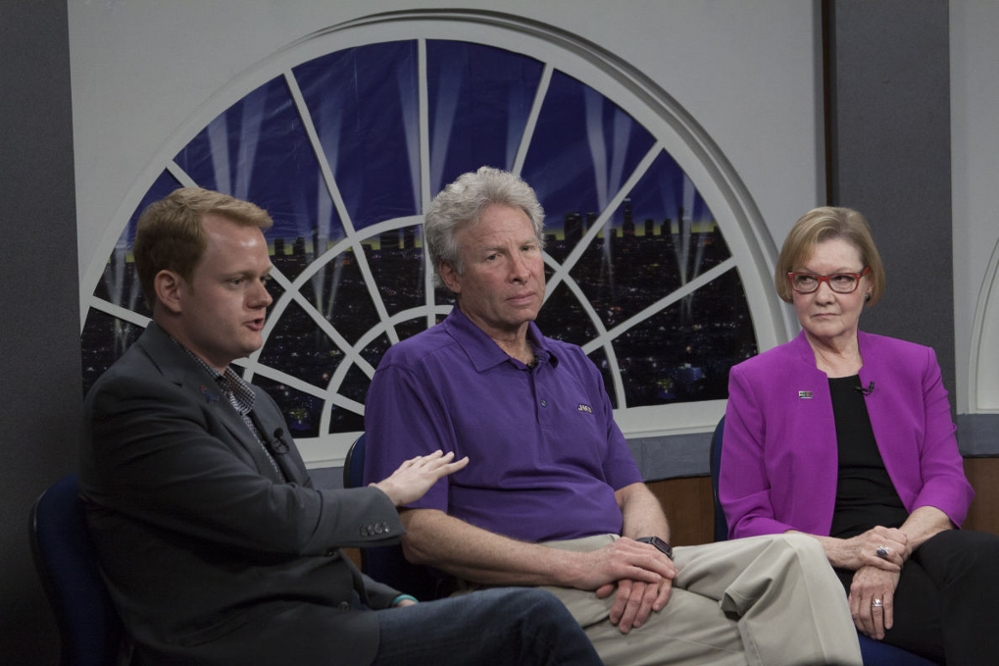 SUMMARY: "Find the humanity." That's one piece of advice the parents and boyfriend of Alison Parker gave to an audience of SMAD students recently during a panel discussion on covering tragedies. Parker, a 2012 alumna, was killed on live TV in August.
---
The following are excerpts from a longer story by Olivia Coleman in The Breeze. To read the entire story, click here.
When the media storm began to converge on Andy and Barbara Parker after their daughter Alison, a JMU alumna ('12), was killed during a live WDBJ-TV broadcast, they were hesitant to open their lives to the world.
"It was initially, 'No, I can't do this. This is too early,'" Andy said during a SMAD Day presentation on Friday.
After some consideration, the Parker family and Alison's boyfriend, Chris Hurst, a fellow WDBJ-TV anchor, decided to embrace their unique knowledge of the media to tell the stories of Alison Parker and Adam Ward instead of focusing on the shooter.
"If we don't give the press a story … They're going to go find it and find something else," Hurst said.
That was when Hurst went against the advice of his news director to speak to the media to ensure that Alison's story was in the foreground over speculations about the shooter.
Hurst and the Parkers spoke at JMU about their experience with the media and gave aspiring journalists tips on how to respectfully interview grieving families.
Hurst advised the audience to always "find the humanity," in their reporting. This includes finding out about who Alison was.
Andy referred to a journalist's job as being similar to that of a doctor.
"You gotta be able to treat the patient and move on to the next one, but you can't lose your humanity," Andy said.
Members of the audience took these sentiments to heart; many of them shedding tears while Hurst and the Parkers shared stories about Alison.
Ryan Parkhurst, a media arts and design professor who had Alison as a student, moderated the event and gave his own opinion on the purpose of the news. 
"In journalism, people should come first," Parkhurst said.
Published: Monday, April 18, 2016
Last Updated: Thursday, April 5, 2018