University Recreation
3 Tips for Tackling Holiday Meals
Try these nutrition tips while enjoying your holiday meals this season.
---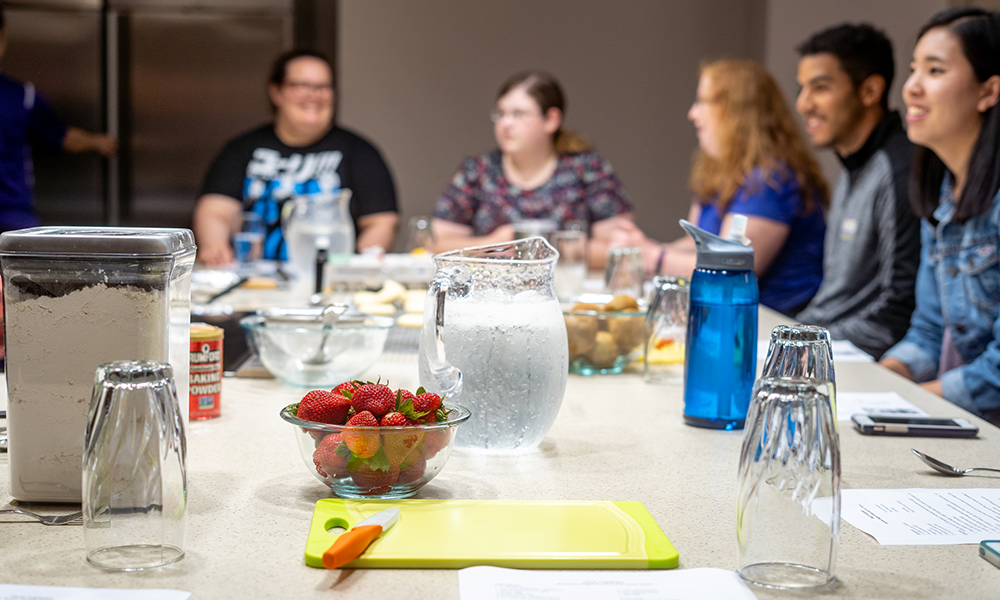 Happy holidays, JMU!
'Tis the season for celebration, reflection and A LOT of delicious food. Here are three strategies to avoid the food coma that often happens after holiday meals:
1. Create a base layer of micronutrients and fiber
There will most likely be a salad, fruit platter, or veggie platter at the table. Fill a bowl up and have that as your first round. Wait 10-15 minutes after eating your fruits/veggies then proceed with your second plate. The fiber and waiting time will make you feel a lot fuller, which will help not overeating.
2. Focus on the food and people
By focusing on the flavors of the delicious food and enjoying the company around you, you will feel vastly more satisfied with the meal. Playing on your phone or watching TV while eating has been shown to make people eat more when compared to people who focus on their food.
3. Eat slowly
It takes time for your stomach and brain to communicate after a plate of food. Take your time chewing your food and wait 10-15 minutes between plates. You may find that you don't need the extra plate.
Enjoy your holidays!
- Brian Tran, UREC Graduate Assistant and Registered Dietitian Nutritionist
UREC Homepage / Facebook / Twitter
Published: Sunday, December 23, 2018
Last Updated: Sunday, December 23, 2018