University Recreation
Five ways for JMU faculty and staff to get started at UREC
Learn how JMU faculty/staff can maximize their UREC benefit
---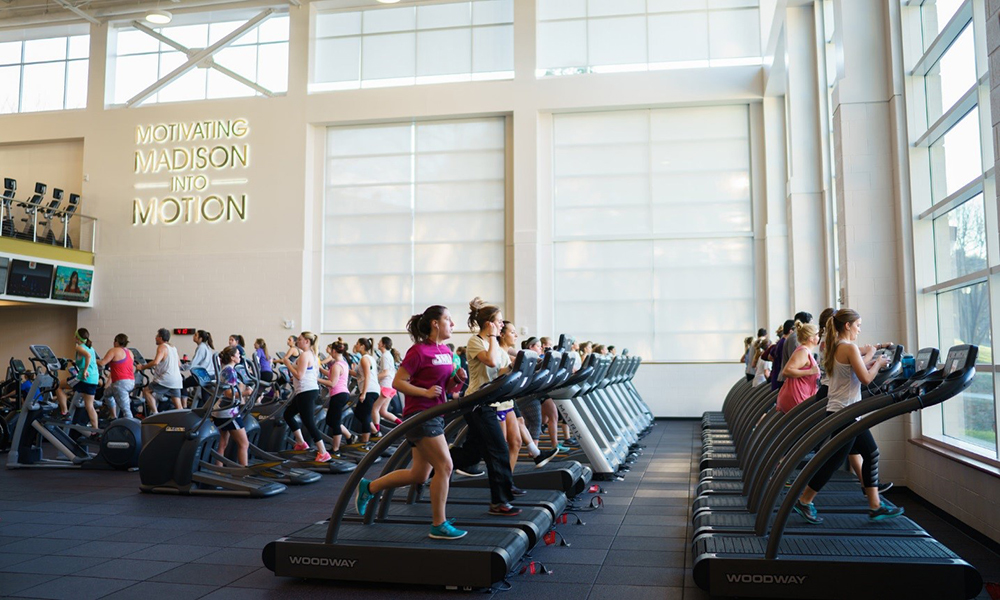 With employment at JMU comes access to the university's state-of-the-art recreation center. While the facility is usually bustling with student participants, many JMU faculty and staff consider UREC their primary health and wellness facility as well!
Here are five ways JMU faculty and staff can use UREC's services that promote living a healthy, well-balanced lifestyle.
1. Drop In for a Workout
First things first, check out the UREC and University Park operating hours and our facility policies! Make sure to bring your JACard each time you visit UREC. You are welcome to use the general locker rooms, the universal changing rooms, or rent a locker in the Faculty/Staff Locker Rooms. Please don't hesitate to ask any UREC staff member questions or for directions around the facilities – our goal is to "motivate Madison into motion!" There are many programs at UREC and faculty/staff are welcome to sign up for these, such as Group Exercise, Fitness, Aquatics, and more! You can browse these offerings at URECregister.jmu.edu. After your workout, enjoy a meal or snack from the UREC Café!
2. Fun for the Whole Family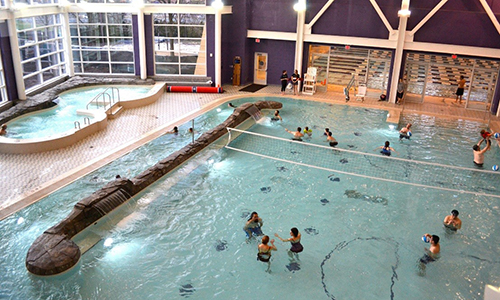 Did you know you can bring your immediate family with you to UREC during Family Hours? That's right! From 6:00pm on Fridays to 6:00pm on Sundays (plus every break period and all summer long) your family can come to UREC with you, free of charge! What a great way to promote living healthy lifestyles together as a family.  In addition, there are several youth programs and services that UREC offers including Kids' Night Out, Swim Lessons, Birthday Parties, and Camp UREC.
3. Reach Your Fitness Goals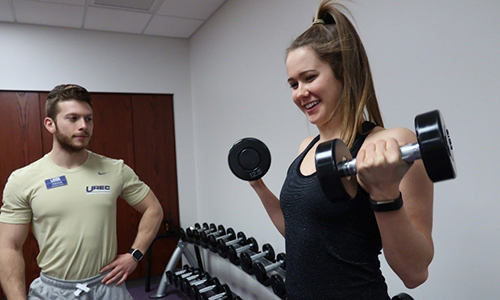 Are you ready to change your health and wellness habits but aren't sure where to start? UREC's Personal Training services provide you with the opportunity to work individually with a personal trainer to attain your personal fitness goals. Get started with a Personal Training Total Package that includes a health screening, consultation, fitness assessment, and two 1-on-1 personal training sessions for just $50!
Perhaps a workout buddy would motivate you? UREC "Mentorship Through Exercise" is a program that provides JMU students the opportunity to have a positive mentor-mentee relationship with faculty/staff outside of the formal classroom setting.
4. Get Adventurous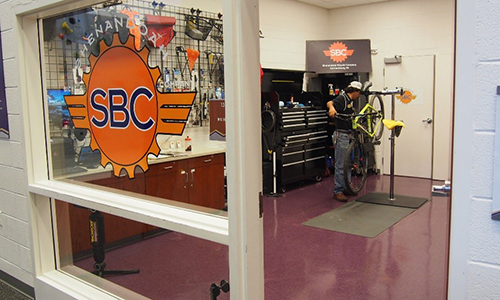 Want to plan your own adventure but don't have the gear? Save yourself a trip to the sporting goods store and rent all of your equipment needs from UREC's Adventure Center! You can rent tents, shelters, sleeping bags, cooking equipment, backpacks, climbing shoes, bicycles and equipment, fly fishing kits, kayaks, canoes, stand up paddle boards, car top kits, and so much more. Rent items for the day, weekend, or week - all at affordable prices. Getting outside this fall will be easier than ever!
According to the Department of General Services, people who bike to work have higher levels of well-being, self-confidence, and stress tolerance. Sound good to you? Let Cycle Central help you get back on your bike! Operated by Shenandoah Bicycle Company and located in the UREC Adventure Center, Cycle Central includes tons of resources like bike repair, products, and bike education. Come check it out for yourself and help Harrisonburg and JMU become more of a bicycle community.
5. Develop Your Team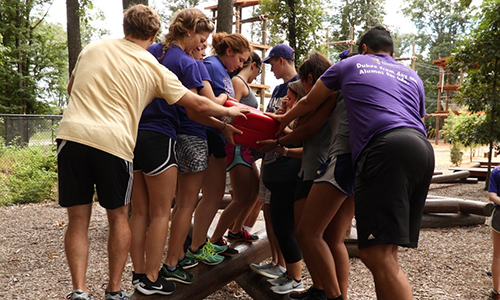 JMU Faculty and Staff spend at least 30% of their days at work. So in addition to helping with the health and wellness of your personal life, UREC can help improve your work life too! UREC's TEAM Challenge Course is available for departments to participate in as well. TEAM programs are designed to encourage learning related to communication, leadership, trust, community-building and other custom outcomes. Our staff will customize your experience based on the needs of your group – what a great way to re-vamp your annual retreats right here on campus!

We look forward to seeing you at UREC! Visit www.jmu.edu/urec or stop by the Welcome Center for a tour of the facility. Make sure to check out UREC's memberships webpage to learn more about faculty and staff access benefits!
Published: Wednesday, April 25, 2018
Last Updated: Wednesday, April 25, 2018