University Recreation
Faculty Staff Locker Room Rentals
Lockers now available!
---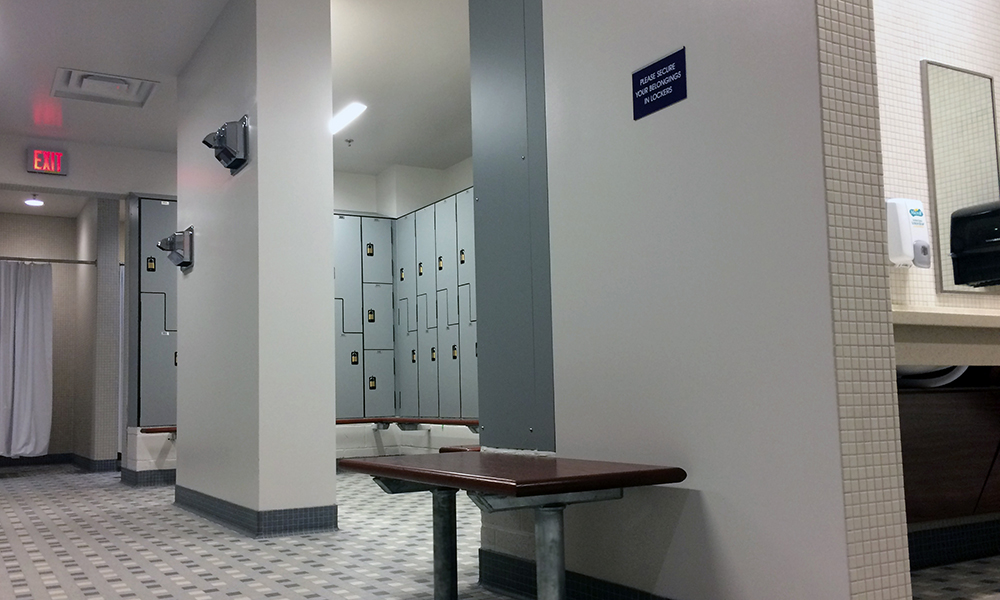 JMU faculty, staff, and emeriti are now invited to rent lockers in the UREC Faculty/Staff Locker Rooms!
These facilities, located on the first floor of UREC, were recently completed during UREC's renovation. Not only will these locker rooms help reduce crowding in the general locker rooms, but the UREC faculty/staff locker rooms also offer increased privacy for faculty and staff members, since only individuals with a contract may store items in this locker room. Enjoy the convienience of keeping your shower and workout items at UREC. Lockers are large enough to hang jackets and most work apparel. Air circulation fans help keep items dry and locks are provided with the contract. Showers, wall-mounted hair dryers, mirrors, restrooms, scales, and bathing-suit dryers are included in the space.
Faculty, Staff, Emeriti Rental Prices: Semester: $40 / Academic Year: $80 / Full Year: $100
(Prices are pro-rated for rentals past mid-semester. Pay at UREC with FLEX. View Locker Rental Policies.)
Faculty, staff, and emeriti are still welcome to utilize and rent lockers in the general locker rooms as well.
Questions? Contact the Assistant Director for Member Services.
UREC Homepage / Facebook / Twitter
Published: Tuesday, January 31, 2017
Last Updated: Friday, March 3, 2017