University Recreation
JMU Student Selected as Campus Outdoor Ambassador
---
James Madison University student Gabriel Driver has been selected by Outdoor Nation and the National Park Service as one of 25 college students nationwide to serve as inaugural members of this prestigious Ambassador Program. The goal of this exciting new program is for each Ambassador to motivate, mobilize and engage a total of 200 peers, especially outdoor novices, in regular outdoor recreation experiences.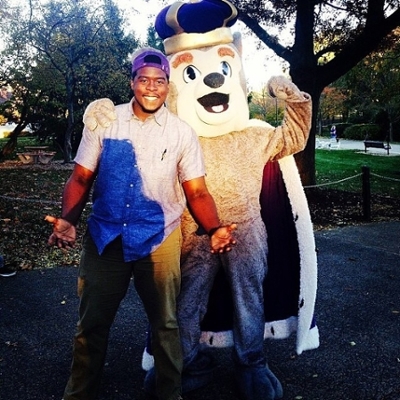 Gabriel will work with the support of both the Center for Multicultural Student Services (CMSS) and the University Recreation (UREC) Adventure Program to engage a diverse set of new students in outdoor recreation. Gabriel is uniquely positioned to excel in this role with his experience as a UREC Personal Trainer and a president of the Beta Delta Delta Chapter of Omega Psi Phi Fraternity Incorporated, an organization supported by CMSS.
The programming coincides with and is part of the Outdoor Nation Campus Challenge. JMU is one of 57 schools competing see who can get the most people outside and active during the challenge. UREC will receive funding from Outdoor Nation to support programming for the Campus Challenge. This program will expose JMU students to outdoor recreation opportunities in the Shenandoah Valley and introduce them to "Leave No Trace" ethics. It will teach students skills that lead to healthy lifestyles. Plans include a trip to Shenandoah National Park and a hike in the George Washington National Forest.
To learn more about how you can support JMU in the campus challenge, visit http://www.jmu.edu/recreation/adventure/oncc.shtml. 
UREC Homepage / Facebook / Twitter
Published: Wednesday, September 9, 2015
Last Updated: Wednesday, February 1, 2017