Madison Vision Series
Monk kicks off 2017-18 Madison Vision Series
Constitutional scholar known as "The Constitution Lady"
---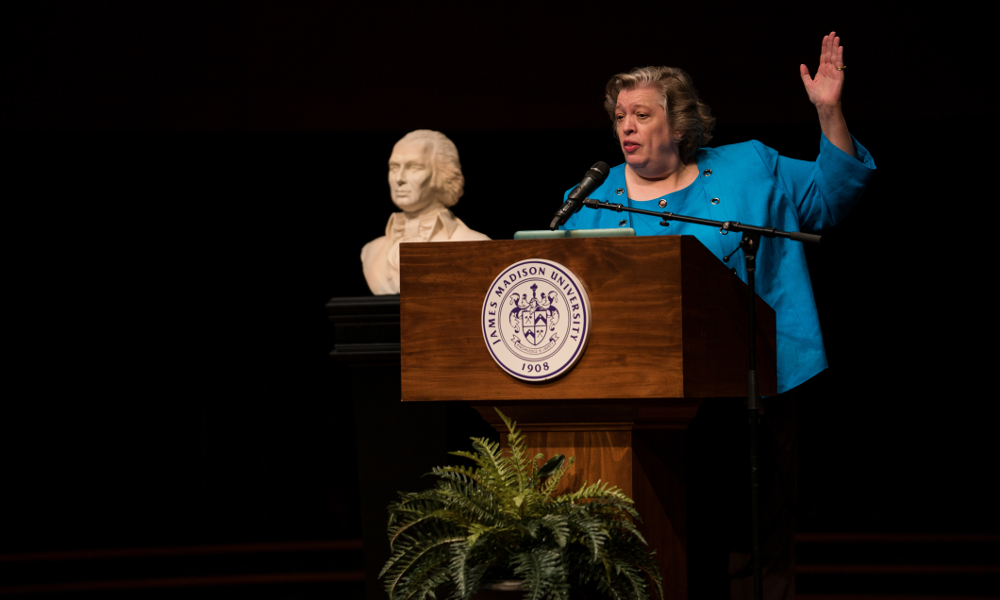 SUMMARY: Madison Vision Series is a lecture series honoring James Madison's conviction that cultivating an informed and educated citizenry is essential to the health of our republican democracy. The series brings scholars, thinkers and leaders of all kinds to campus for lively explorations of issues facing our society.
---
Linda Monk, a constitutional scholar, lawyer, educator and writer also known as "The Constitution Lady," gave the inaugural Madison Vision Series lecture for the 2017-2018 school year on Thursday, Sept. 18. Her talk, "We the Whole People: Creating a More Perfect Union from Imperfect People," can be heard here.
Published: Monday, September 18, 2017
Last Updated: Thursday, February 1, 2018